There was a sense of relief during this week's IATA AGM in Boston that the discussions had moved on from when the Covid-19 recovery will begin to how quickly it will play out.
The news on that front was mixed, if unsurprising, with IATA forecasting another loss-making year for the industry in 2022, followed by a return to a collective profit in 2023.
Some regions – notably North America – will be ahead of that trend, but relief from cash burn is some months away, at least, for many airlines.
From IATA director general Willie Walsh the big themes were understandably predictable, given industry bandwidth is in short supply once the Covid recovery and sustainability challenges are considered.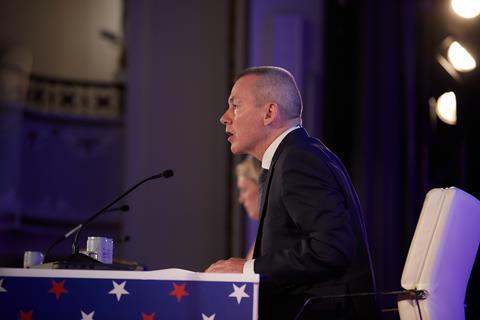 Notably, however, the AGM marked by a shift away from the harmonious front seen in parts of the commercial air transport industry at the height of the pandemic – a state that perhaps peaked when airlines and airports joined forces to call for an extension of slot waivers in September last year.
"Some of our so-called partners want to increase charges to recover the money that airlines could not spend with them during the crisis," said Walsh on 4 October, citing ANSPs and airports in particular. "This must stop."
Heathrow airport – Walsh's former stomping ground as chief of British Airways and then IAG – came in for particularly strong criticism.
"Are you kidding me?" asked Walsh in response to a quote he cited from Heathrow, in which the airport said it was listening to airlines and responding to their "needs and priorities".
Walsh had told FlightGlobal on the eve of the AGM that "it does fall to us to be more vocal and more direct" in support of causes deemed important by IATA member airlines, and he was certainly living up to that promise.
There was a speedy response from the airports industry.
"After a period that saw unprecedented collaboration and unity of airports and airlines in surviving this crisis and rebuilding passenger confidence, it is disappointing to hear this tone of statements coming from IATA," said ACI World director general Luis Felipe de Oliveira.
ACI's European unit said Walsh's comments created a "distorted and flawed picture of the airport industry".
In his AGM speech and during various briefings, Walsh also constructively took aim at governments, regulators, fuel producers and airframers.
The IATA chief is certainly making sure the airline industry comes back fighting.
Subscribers to the Airline Business newsletter receive the Weekly Briefing first every week. For more information, click here.