It says something about the depth of the airline industry's troubles that even an extra $9 billion in losses this year would leave the industry significantly healthier than in 2020.
IATA on 21 April did just that, taking its estimate for collective losses in 2021 from $38.7 billion to $47.7 billion.
Perhaps not so bad when compared to 2020.
The trade association now estimates airlines collectively lost $126.4 billion in the pandemic-hit 2020 – even more than the $118 billion it previously estimated.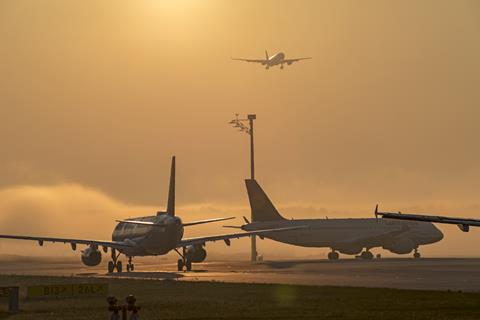 Against that backdrop – and with international air travel still down some 90% from 2019 highs – reducing losses to less than $50 billion would mark significant progress.
Equally, as new IATA director general Willie Walsh noted in a briefing today, a worsening in the outlook was hardly unexpected given the stalling in opening of international travel markets.
"The bad news shouldn't come as a surprise because… it has been clear to anybody that the pace of recovery in the industry is slower than we had expected and slower than most people had anticipated," says Walsh.
"There was some optimism we might see some pick-up the in the second quarter and its clear that has been pushed forward and we now looking at recovery in the second half. What might be surprising is we are not forecasting higher losses," he says, crediting this to the extensive cost-cutting efforts of airlines since the pandemic hit.
PASSENGER TRAFFIC HOPES CUT BACK
IATA had, in its last forecast, said 2021 passenger traffic could improve to 51% of 2019 levels. It has now cut that expectation to 43% of 2019 levels.
Projected passenger numbers of 2.4 billion for 2021 are 600 million more than travelled last year, but still well down on the 4.5 billion carried by airlines in 2019.
At the heart of IATA's downward revision are continued travel restrictions.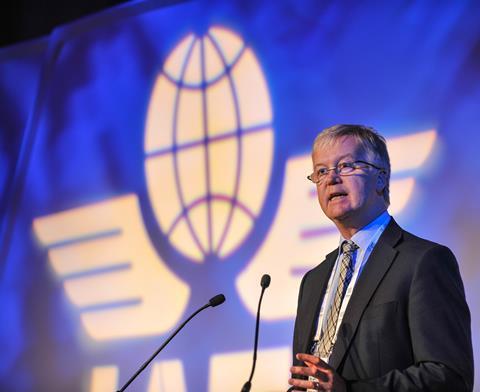 "The key summer flying period is clearly at risk," explains IATA chief economist Brian Pearce. "We have made the assumption that some markets will open, but others will not. And the broader point here is that if we look at some of the emerging markets, it's a much slower roll-out of the vaccination and we do not see a widespread lowering of travel barriers until next year.
"The consequence of this is we see some markets opening – and certainly domestic markets – in the second half, but we are not as positive as we were in December [last year]."
While the strong cargo business is providing some solace for airlines, it is too small to offset the much larger struggling international passenger business. As a result, projected airline revenues of $458 billion in 2021 – while up nearly a quarter on last year – would still be just 55% of 2019 levels.
US CARRIERS LEAD RECOVERY
Pearce highlights varying financial performance across regions, noting that airlines in countries with large domestic markets are faring best.
"[There is] an improvement in all regions [over 2020], but the pace of improvement is very much dependent on the scale of domestic markets," he says.
IATA profit forecast by region 2019-21
Region
2019 ($bn)
2020 ($bn)
2021F ($bn)
Change vs previous forecast
Africa
-0.3
-2.0
-1.7
0.0
Asia-Pacific
4.9
-35.0
-10.5
-3.0
Europe
6.5
-34.5
-22.2
-10.3
Latin America
-0.7
-11.9
-4.0
-0.7
Middle East
-1.5
-7.9
-4.2
-0.9
North America
17.4
-35.1
-5.0
6.0
Totals
26.4
-126.4
-47.7
-9.0
Source: IATA
"In North America we are expecting to see losses reduced dramatically as a result of the strength of the US domestic market," Pearce says. IATA expects US domestic traffic to return to 2019 levels over the second half of 2021.
IATA now projects North American airlines will lose only $5 billion this year – compared to a loss of $35 billion in 2020.
Likewise, Asia-Pacific airlines are projected to cut losses from $35 billion to $10.5 billion this year, driven by strong domestic markets in China and Australia. That is in sharp contrast to the picture for international traffic in the region.
"In Asia… even in countries where the virus is controlled, governments are being very averse [to opening markets]. We don't think there is going to be very much recovery [for international travel] in the second half of this year. So, a very mixed picture for 2021," says Pearce.
While projections for the vaccination programme for the UK are bright enough for IATA to see progress in transatlantic flights, the slower roll-out of the vaccine across the rest of Europe is causing concern. IATA sees the region's carriers only cutting losses by a third to $22.2 billion this year. That is some $10 billion more than it envisaged last November.
"In Europe, where airlines are very dependent on international travel, that forecast shows a deterioration on what we expected in December because of a loss of summer flying in some markets and the delays we have seen taking place," says Pearce.
BRIGHTER SIGNS AHEAD
The bright performance of some domestic markets also offers the beleaguered industry optimism for a strong pick-up once travel restrictions lift.
"It's entirely travel restrictions and the virus that is driving this weakness and delay in opening travel markets," says Pearce. "Outside of travel and tourism, the broader economy is in pretty good shape and I think this means, apart from strong demand for air cargo, that there is good reason for thinking there is pent-up demand for travel.
"Next year and the year after actually look much better. [With] the pace of vaccination, unless we see some of the variants prove very resistant to the vaccine, we are expecting there will be a very significant recovery of air travel in 2022 and 2023."
Crucially, however, increased debt levels – IATA estimates airlines added $220 billion to their debt burden as of the end of 2020 – will keep the industry under pressure, even once airlines become cash positive.
"I think airlines can return to generate cash and be profitable again, probably next year – and in some regions earlier," says Pearce.
"But this big burden of debt – I think a lot of that cash, when it appears, will have to be used to pay down that debt. That's going to take years. Airlines are probably going to need to get new equity to help resolve that balance sheet situation."