Air France-KLM's long-term partnership with French shipping and logistics specialist CMA CGM unveiled on Wednesday is further evidence of the variety of approaches to partnerships emerging in the pandemic recovery stage.
In this instance a new 10-year agreement is focused on driving growth in the revitalized air cargo market. Both companies have already shown ambitions to grow in this sector by signing up for the new Airbus A350 freighter, and operationally that is likely to prove useful as the partners jointly develop air freight operations in the years to come.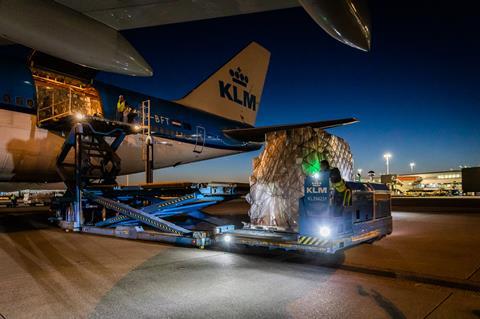 Significantly for Air France-KLM, having required state capital injections to overcome the crisis, it will also bring a fresh investor. CMA CGM – which only launched a dedicated airline operation a little over a year ago in response to increased air cargo demand – is cementing its presence in the sector by agreeing to take up to a 9% stake in the group.
In some way it echoes Lufthansa in its initial moves for Italian start-up ITA Airways. The Star Alliance carrier group in January teamed with Swiss shipping firm MSC Group on an expression of interest for ITA.
More fresh thinking has been in evidence in South America, as Avianca – the first of the major Latin carriers to emerge from Chapter 11 bankruptcy protection – has been developing a holding company structure to bring the benefit of greater scale. Avianca and Brazilian operator Gol are to come together under a single-holding company, while maintaining their own individual brands. The holding company, ABRA Group, will be UK-based.
The companies say the transaction, which is expected to close in the second half of 2022, will allow them to better compete in long-haul and cargo markets. The group is also set to encompass the Viva Group's operations in Colombia and Peru, Avianca having disclosed a similar agreement last month to bring it and the Viva under joint ownership.
More traditional consolidation continues to play out in the USA, where JetBlue has not given up the fight for ultra-low-cost carrier Spirit Airlines. The board of the latter snubbed JetBlue's rival offer citing concerns regarding the likelihood of it securing regulatory approval for a combination, opting to stick with the lower bid from Frontier Airlines. JetBlue is now launched a hostile bid, appealing directly to Spirit shareholders to reject the Frontier bid ahead of 10 June vote on it.