Concerns about variants of Covid-19 are spoiling what was, towards the end of 2020, expected to be a turning point for international air travel.
Just as airlines were hoping for a ramping down of travel restrictions, the tight borders that characterised the response to Covid-19 in the Asia-Pacific region have become increasingly commonplace elsewhere.
Vaccination programmes are still moving the world towards a better place, but they also mean countries have more to lose by allowing significant passenger traffic to cross their borders.
The industry has been left hoping for a change in fortunes that mirrors the speed at which the outlook has darkened in recent weeks.
For now, international air travel around the world is characterised by a dominance of cargo flights and only skeleton passenger services to facilitate essential trips.
In Europe, for example, huge aviation markets such as those in Germany and the UK are experiencing low levels of connectivity last seen during the first wave of coronavirus, thanks to the imposition of further travel restrictions and high Covid-19 case numbers.
In North America, Canada keeps tightening already strict controls on incoming travellers. And in the USA, an early feature of president Joe Biden's administration has been to tighten borders in response to the Covid-19 crisis – and even floating the idea of requiring Covid-19 testing for domestic travellers.
Where incredibly tight borders already existed – for example, in countries such as Australia and New Zealand – there are indications that restrictions might stay in place into 2022.
The recovery from Covid-19 could increasingly become a two-speed one, where countries are able to get the pandemic under control within their own borders, but international travel is left behind.
OUTLOOK PROMPTS MORE ACTION TO ENSURE SURVIVAL
Amid this darker outlook, several airlines have already taken steps in 2021 that would have seemed unlikely only a month earlier.
In Europe, Austrian and KLM are among airlines that have already announced further restructuring measures since the turn of the year.
Several airlines in the USA have stated that more job cuts are coming, as concerns grow that the summer season will fall short of expectations.
"Based on current demand… we will not fly all our aircraft this summer as planned," said a 3 February letter to American employees, signed by chief executive Doug Parker and president Robert Isom. "Consequently, like last fall, we will have more team members than the schedule requires after federal payroll support expires."
In Asia, the waiting game continues.
"The resurgence of Covid-19 infections as well as the spread of more transmissible strains of the virus continue to weigh on international air travel, as border controls and travel restrictions tighten in many countries," Singapore Airlines said as it released its third-quarter results in early February.
Many carriers are taking further financial measures to ensure their survival, as indebtedness threatens to become the defining theme for airlines that see the other side of the pandemic.
EasyJet, for example, raised a $1.87 billion loan in mid-January.
Elsewhere in Europe, Lufthansa Group announced a new bond issue in February, which – combined with €2.1 billion in borrowings during the second half of last year – means it has secured refinancing of the €2.6 billion in financial liabilities it has due in 2021.
Meanwhile, Cathay Pacific issued a HK$6.74 billion ($869 million) guaranteed convertible bond towards the end of January.
And China Eastern Airlines' controlling shareholder CEA Holding said in early February that it would inject up to CNY10.8 billion ($1.67 billion) into the airline by purchasing nearly 2.5 billion of newly issued A-shares.
At the same time, many airlines will be hoping that government support – industry-specific or otherwise – will not dry up before they have an opportunity to reverse months of cash burn.
Where international air travel is possible today, pre-flight testing appears to have become the norm – but not quite in the way IATA had been demanding in recent months.
Rather than opening up markets, testing is often being mandated as part of a list of requirements, which tend to include quarantine stipulations that make leisure and business trips all-but impossible.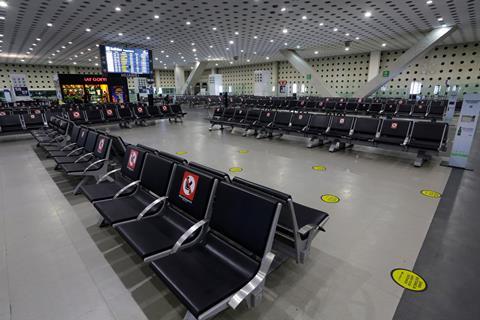 There are exceptions to this – some countries in Latin America, for example, have drawn praise from IATA by only requiring a negative Covid-19 test for entry – but the overall trend in early 2021 has been towards making it harder for people to fly.
An unfortunate consequence of that situation is that there is much more for governments to unpick before international travel can gain any momentum.
In the meantime, for those willing the airline industry on to better things in 2021, the daily news cycle offers plenty of ups and downs.
On the one hand, it appears likely that the current generation of Covid-19 vaccines will at the very least protect most people from the worse effects of the illness – absent a significant mutation.
That is good news for the industry.
On the other hand, Covid-19 cases are very high in many places, with scientists often pointing out that more-transmissible variants are likely to become dominant everywhere, if spread isn't brought under control.
That transmissibility inevitably delays the point at which societies can open up – particularly when large proportions of populations are unvaccinated.
And it means that for most governments, opening up societies and borders is no longer a case of waiting to vaccinate only the most vulnerable – even though some airline chief executives, such as Ryanair's Michael O'Leary, still believe that should be the case.
"We think once all those high-risk groups have been vaccinated, then travel restrictions should be removed, particularly on short-haul intra-European travel," he told the BBC in early February.
Rather, the focus has shifted to driving case numbers down, then proving that they can be kept down, before border controls are released.
Even then, the willingness of governments to allow international travel probably hinges on other countries achieving a similar level of protection from the virus through their own vaccination programmes and mitigation measures.
IMPACT OF VARIANT ANXIETY IS BIG UNKNOWN
And in all countries, immunity relies on no 'vaccine-busting' variants emerging.
Future Covid-19 variants are a significant unknown and are likely to be a key factor in the airline industry's fortunes for some time.
The big question is whether government anxiety over them proves to be a short- or long-term factor – even in a scenario where no further troubling mutations emerge in the coming months – and how that further affects decisions on travel restrictions.
The speed of the vaccine rollout in many countries is also a cause for concern. When travel corridors open up, some destinations are likely to be left behind – potentially for quite some time.
Indeed, regional disparity is likely to be a feature of the recovery under all scenarios.
IATA notes that there are huge differences in the timescales involved in achieving something like "herd immunity" from Covid-19 in different markets, based on the current speed of vaccine rollout.
In more developing regions – notably parts of Africa – the lag might be measured in years.
And as many scientists have pointed out, no one is safe from the worst effects of Covid-19 until everyone is.
So where does that leave airlines as the crucial Northern Hemisphere summer season approaches?
Expectations for this year are certainly lower than they were even weeks ago.
And for a year that promised cash burn through to the second half, even under the best-case scenario, this is a troubling development.
The concerns have been enough to prompt IATA to outline a scenario where 2021's traffic only ticks up slightly from the devastating numbers seen last year.
Under that scenario, the global airline industry might see passenger traffic growth of around 13% from 2020, which translates to 38% of 2019 levels.
"The risks have really swung to the downside, because of the new variants, because of the risk-averse approach of governments," said IATA chief economist Brian Pearce in early February. "The near-term outlook is very much darker than we had expected."
The airline industry body has not yet, however, formally revised its December forecast that traffic measured in revenue passenger kilometres will reach 50% of 2019 levels in 2021.
COULD SPRING BRING BETTER NEWS?
The tipping point in most projections is the April-May period.
If there are signs of the intra-European market opening up, for example, 2021 might not be the write-off some are starting to fear.
Early movers could then set a template for more markets to open.
Airlines are certainly preparing for such a scenario.
"We retain the flexibility to rapidly ramp up to capture that demand," EasyJet said in late January, in reference to surveys suggesting a majority of consumers still expect to take a holiday this year.
Absent signs of a comeback in international travel at that point, however, the industry might be facing a year where domestic markets account for the majority of passenger travel.
For airlines banking on a financial boost from a semi-normal summer season, that could be deeply problematic.
And even those domestic markets are proving vulnerable to Covid restrictions. Aside from the aforementioned threat of Covid-19 testing for domestic travellers in the USA, there was a significant fall in domestic flights within China during February, as the government sought to avoid an accelerated spread of Covid-19 cases during Lunar New Year celebrations.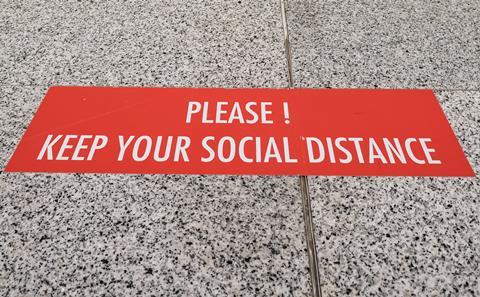 At the opposite end of the network spectrum, long-haul operators – who at least have the option to tap intercontinental cargo markets in the absence of passenger flights – are likely to face a longer wait for recovery momentum.
Speaking in early February, Emirates president Tim Clark explained that with Covid-19 variants "proving difficult to handle", he has revised his December 2020 prediction that medium- and long-haul international passenger travel would ramp up significantly in July and August 2021.
Instead, "I think it might be in the last quarter of this year", he says.
"The evidence is clear. There is no point trying to think that we are going to be operating our fleets to the levels we had hoped."
The airline chief retains an optimistic view on the strength of the eventual recovery, however.
"At the end of the day, my view is that once we are through this, demand for air travel will return, consumer confidence will return," he observes.
Some see the possibility of a speedier return of long-haul travel.
Also speaking in early February, Virgin Atlantic chief executive Shai Weiss said he now now foresees "very little travel in the coming months" with a "summer resumption [now] more realistic".
He also noted, however, that he has been forced to repeatedly push back his expectations.
That reflects a reality where the airline industry can only do so much to improve its fortunes when a global pandemic is still raging.
Fundamentally, while the control of Covid-19 within borders still requires lockdowns and significant restrictions on social interactions, airlines and their stakeholders recognise that international travel is unlikely to bounce back.
Only when the situation improves will the industry regain a degree of control over its destiny.
"The inflection point is the same day you feel like you can go almost anywhere, that you can go to a restaurant anywhere in the country, or a Broadway show, or Disney World," said United Airlines chief executive Scott Kirby in January. "When it happens, we have lots of data, surveys and evidence that show there is huge pent-up demand."
TRAVEL APPS PROMISE TO AID RECOVERY
Initiatives such as the apps in development to ensure travellers meet Covid-19 vaccination and tests requirements – including CommonPass and IATA's Travel Pass – might come into their own at that point.
"I think a lot of governments are already talking about making a requirement for entry into their country," said Qantas chief executive Alan Joyce during an early February interview.
Ultimately, however, the airline industry is longing for the days when the utility of a travel app is its major concern.
More pressingly, to make it through 2021, many carriers are likely to need extra government help to survive.
"For the next six to eight months we desperately need government support by any means, cost reduction, tax relief, cash injections, subsidies. Everything," said IATA director general Alexandre de Juniac in late January.
The only certainty at this stage of the pandemic is that even amid a successful rollout of Covid-19 vaccines, international air travel is likely to be one of the last 'normalities' to return.