While traffic among all passenger carriers irrespective of business model or geography was hit abruptly and heavily by the pandemic, the recovery has been far more nuanced in the pace and extent to which it has returned.
Passenger traffic climbed in 2021 for the vast majority of operators compared to the lows of 2020 when the crisis first hit. The recently released World Airline Passenger Ranking from Cirium shows global passenger traffic climbed 28% last year compared with 2020. That outstripped the 21% capacity airlines added over the previous year, resulting in some improvement in load factors. .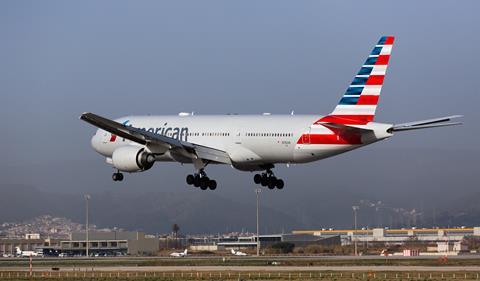 However, traffic remained 57% below 2019 levels, while a collective load factor of 68% was some 14 percentage points down on the pre-crisis peak. This illustrates the recovery still had some way to run going into 2022.
Passenger traffic by region: 2021 v 2019
Passenger traffic (RPK)
Capacity (ASK)
Load factor
Passenger (m)
Source: Cirium Airline Passenger Rankings
Region
2021
v 2019
v 2019
2021
v 2019
2021
v 2019
North America
1,166bn
-40%
-32%
73%
-11ppt
679
-33%
Asia-Pacific
1,038bn
-66%
-58%
64%
-18ppt
777
-54%
Europe
1,035bn
-59%
-50%
70%
-15ppt
575
-55%
Middle East
280bn
-64%
-51%
56%
-20ppt
90
-62%
Latin America
236bn
-49%
-50%
83%
0ppt
186
-41%
Africa
72bn
-64%
-58%
62%
-11ppt
39
-61%
World
3,826bn
-57%
-49%
68%
-14ppt
2,346
-50%
That recovery has been further interrupted by the emergence of the Omicron variant at the start of this year. This further stalled the pick-up in traffic recovery, though a booming second quarter – despite the drag of operational challenges during the ramp-up – has gone some way to reviving the momentum.
That is evident among US carriers, where a strong domestic market has been supported by the reopening ofmany key international passenger markets last November. The country's operators had already seen demand increase sufficiently that the biggest four carriers by passenger traffic in 2021 were from the USA – namely American Airlines, Delta Air Lines, American Airlines and Southwest Airlines. Cirium data also shows the same four carriers among the five biggest in 2021 in terms of passenger numbers.
American Airlines group traffic climbed 76% last year but was still down a third on 2019. Continued recovery of demand this year means the airline reported first half passenger traffic for 2022 just 2% below 2019 levels – and 4% above pre-crisis levels in the second quarter.
Notably US low-cost carriers Allegiant Air and Spirit Airlines, which had both closed the gap in passenger traffic last year to just 9% of 2019 levels, reported traffic growth of 15% and 11% respectively at the halfway stage of this year.
This underscores the strength of the demand recovery among low-cost traffic, evident in almost all regions. Cirium data shows low-cost carrier traffic was 48% down on 2019 last year, while network carriers were still 60% down. As a result low-cost carriers increased their share of the global passenger traffic market from 22% in 2019 to 26% last year.
A quicker recovery among budget operators is not unexpected given the relative strength of short-haul and leisure markets as borders began reopening, and the determination of many low-cost carriers to emerge from the crisis on the front foot.
That was evident not just among pure budget sector players, but also network carrier groups which turned to low-cost arms to drive passenger growth. For example Aeroflot's budget operation Pobeda ended 2021 with passenger traffic 30% above 2019 levels, while the parent group's overall traffic was still 36% down.
Air Astana's budget arm FlyArystan – established just ahead of the crisis – was an even more stark example, accountong for almost half of the group's traffic in 2021 as the Kazakh carrier pivoted to domestic leisure markets during the crisis.
Perhaps the most stellar growth was evident among Mexican low-cost carriers VivaAerobus and Volaris – both of which benefit from the transborder air market with the USA remaining open for much of the crisis. Volaris passenger traffic was just 13% down on 2019 last year, and is 37% higher over the first six months of this year. Passenger traffic at VivaAerobus was a third higher than pre-crisis levels last year, albeit from a smaller base – while traffic over the first six months of 2022 is 87% up on 2019.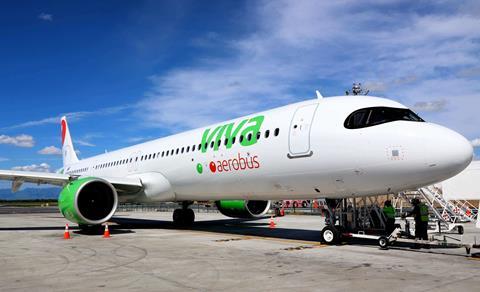 The one region low-cost carriers have struggled to drive a traffic return is in Asia-Pacific, reflecting the closure of many international borders in the region until late 2021. Cirium data shows Asia-Pacific carrier traffic still down almost two-thirds on 2019 levels, the deepest shortfall of any market.
Notably that has seen some eye-watering drops in passenger traffic among major long-haul players, particularly for those with little by way of domestic markets to fall back on. Cathay Pacific for example, which flew more than 35 million passengers in 2019, carried less than 1 million passengers last year. While there has been some slight relaxing in tight Covid restrictions; Cathay passenger traffic remains 97% down on 2019 levels over the first six months of the year.
In contrast to most countries in the region, traffic fortunes at Chinese carriers have been faltering this year. Chinese carriers, aided by a quick pick-up in the large domestic market, had recovered faster than most in 2020 – to the extent that China Southern Airlines' Guangzhou base overtook Atlanta as the world's busiest airport that year.
While most Chinese operators reported traffic growth last year, it was at a relatively modest level – reflecting the ground already regained.
However further lockdowns with China this year, combined with international passenger markets remaining all but closed has seen Chinese traffic fall so far this year. China Southern passenger traffic, for example, is down 39% on 2021 levels over the first seven months of the year.