Regional airlines like Cape Air, CommutAir and SkyWest Airlines are feeling the most acute effects of the USA's pilot shortage.
Struggling to meet the surge in demand for air travel, major US airlines have been "strip mining" captains from regional counterparts, CommutAir chief executive Rick Hoefling told FlightGlobal on 20 September at the annual Regional Airline Association (RAA) leaders conference in Washington, DC.
Filling captain seats has been a major problem for Cleveland-based CommutAir – which operates flights on behalf of United Airlines with a fleet of Embraer ERJ-145s – and other regional US carriers.
"All of us are in the exact same spot," Hoefling says.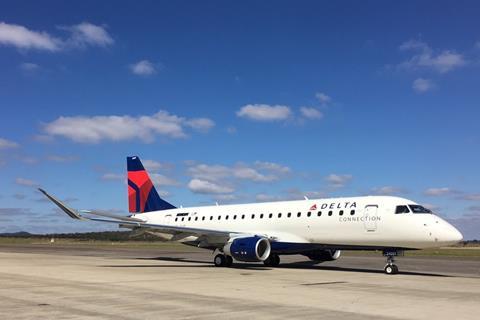 Executives at the conference say fully rebounding from the pandemic-related slump in air travel could take a decade for regional airlines, in terms of revenue and their ability to serve small and midsize US communities.
"Down the road five or 10 years, I think that there is a very good recovery," says Chip Childs, CEO of SkyWest. "I think that the industry is probably entirely different, though. … We may have to embrace different revenue models."
ROUTES CUT, CONTRACTION
The USA's regional airline industry is experiencing a sharp contraction. In March, St George, Utah-based SkyWest – which contracts with Alaska Airlines, Delta Air Lines and United – dropped flights from 29 small cities, citing a pilot shortage.
Also this spring, United cut dozens of routes from its regional network. Hoefling declines to say how many pilots CommutAir aims to hire but acknowledges the company doesn't have enough.
"We fly exclusively for United Airlines, so United has to make those tough choices about where they deploy their assets," Hoefling says. "Obviously, having 104 aircraft – but being able to only have 64 in the air – puts pressure on them."
The story is similar for Cape Cod-based regional carrier Cape Air, which recently cut service to four communities in the Caribbean that it served for decades, CEO Linda Markham tells FlightGlobal. The airline also filed notice to withdraw service from Quincy, Illinois and Burlington, Iowa.
"We're still flying there right now, but on a reduced schedule," she says. "Burlington really wants us to stay; they weren't happy with me. So, they're trying to work with us to find creative ways to either recruit or train pilots, either through housing or just helping with our recruiting efforts there."
Cape Air also recently slashed flights on the important air route linking Cape Cod to the island of Nantucket. In summer 2019, Cape Air's Cessna 402s shuttled up to a dozen times daily on the route, Cirium data shows. Last summer, Cape Air flew the route one- to three-times daily.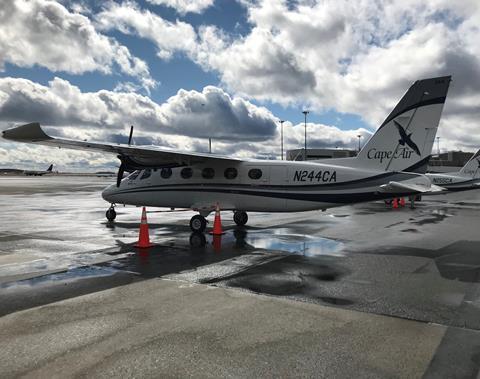 The dwindling air service comes despite strong demand for flights to smaller cities, thanks to the "de-urbansation" caused by the remote work revolution, CommutAir's Hoefling says.
He notes fares are high for travel to places like Bozeman, Montana. "That's because it's a cool place to live… Why not work from there?"
PRESSURE
In a phenomenon observed across the industry, many of CommutAir's first officers are declining to seek a promotion to captain. Several factors could explain why, Hoefling says.
Trying and failing to achieve a promotion could be a knock on a pilot's resume, Hoefling says, and becoming a captain "isn't easy". Many first officers may have their eyes on flying for a major carrier instead. Not to mention, first-officer wages are better than ever.
First officers at CommutAir now start at $72 hourly under the latest contract. Captains start at $100 hourly.
"They may not need the financial benefit of becoming a captain, and they would rather just wait an extra six months or a year, and have a mainline hire them," Hoefling says.
Higher pilot pay is yet another factor pressuring regionals. Childs acknowledges SkyWest is "a bit nervous about the rates", while many of his counterparts say rates may be unsustainable.
CommutAir has struggled to recover from the pandemic, but Hoefling says the company has rebounded from the "really tough parts of Omicron".
The regional carrier doesn't plan on parking any more ERJ-145s in the months ahead. Hoefling hopes that by next summer CommutAir will be feeling "a little less pressure from our captain challenges".