This week provided has provided a reminder of how fragile the Covid-19 recovery is the Asia-Pacific region, where an already tentative return of international travel is being hit by the spread of the Omicron variant of Covid-19.
Data from the Association of Asia-Pacific Airlines (AAPA) shows that international passenger numbers were at just 5% of 2019 levels in November 2021 – before the spread of the variant caused wary governments to take a step back from reopening plans.
Cathay Pacific is perhaps the ultimate example of an airline reeling under pressures it has little control over, with its fortunes worsening further in the past few days. It would have taken little encouragement this week from indications that China might not reopen to international travel until 2023 as the country continues to pursue a 'zero-Covid' policy.
For Cathay's neighbours on the mainland, that news is slightly less concerning amid predictions of a decent domestic market performance in 2022, which could push carriers into profitability.
That domestic performance is by no means guaranteed, however, in a country that quickly imposes restrictions on the discovery of local Covid-19 infections. Air China, China Eastern, China Southern and others will therefore be waiting to see how a zero-Covid policy plays out when it comes to the highly transmissible Omicron variant.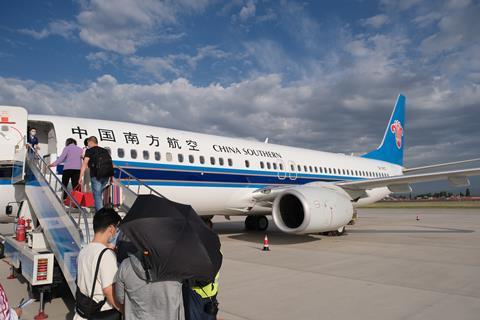 Meanwhile, Singapore – which, like Cathay, does not have a domestic operation to fall back on – recently paused new ticket sales for its Vaccinated Traveller Lanes, while suspending the rollout of flights to Qatar, the United Arab Emirates and Saudi Arabia.
The city-state's government notes that recovery momentum is expected to build again once the first wave of the variant has passed.
Elsewhere, Qantas and Jetstar have made significant capacity cuts through to the end of March, citing Omicron concerns and a "sudden drop in demand" – on domestic as well as international routes.
Qantas group chief executive Alan Joyce says, however, that forward bookings for the Easter holiday period in April are "looking promising".
While there is justified hope that the latest virus setback may ultimately prove to be a temporary one, the only certainty today is that the near-grounding of international air travel in the Asia-Pacific region is about it enter its third year.
Subscribers to the Airline Business newsletter receive the Weekly Briefing first every week. For more information, click here.