Cebu Pacific's new chief executive Mike Szucs sees the opportunity to outstrip its pre-crisis financial performance in the years ahead as the Philippine budget carrier emerges from the pandemic.
By March the low-cost operator will restore capacity to pre-pandemic levels, and is tipped to exceed it by June. Cebu Pacific also expects to return to the black in the Janaury-March quarter, following months of losses as the pandemic upended operations.
The airline has new aircraft – 15 in total – coming in through the year, including a number of mid-life aircraft on lease to beef up capacity.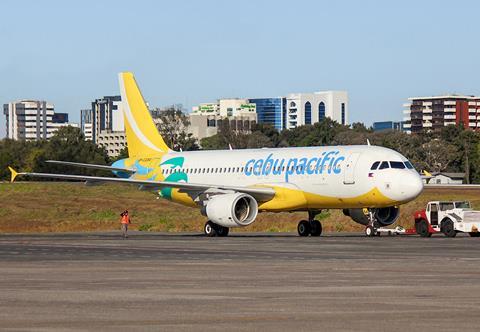 But Szucs, who had been serving as an advisor to former chief executive Lance Gokongwei prior to taking up his new role on 1 January, believes the airline can "leverage even further" on its competitive advantages, especially as the Philippines' largest carrier. He also wants the airline to improve its share of overseas sales as international networks resume.
Speaking to FlightGlobal on the sidelines of the Aviation Festival Asia in Singapore at the end of February, Szucs said: "I want us… to emerge even stronger relative to the competition than we were before, and I think I think we're well placed to do that. [We] were a strong airline going into [Covid-19], and we restructured well. [When] I look at the competitive landscape now, there are opportunities for us to grow quickly into the space that is available."
He points to the Philippines' domestic airline market, where Cebu Pacific commands a market share of over 50% and where he believes it can ramp up faster than rivals.
Already plans are afoot to capitalise on growth opportunities: On 27 January – a day before the interview – Cebu Pacific announced it would be basing three aircraft in Clark, allowing it to ramp up frequencies to key domestic points like Cebu and Davao, as well as international destinations like Singapore and Hong Kong.
A day later, the airline doubled down, announcing plans to expand its Cebu hub by adding three new routes: Naga in the Philippines, as well as Hong Kong and Tokyo Narita.
The airline is also set to restore all its 25 international points – including in China – by April. The carrier's China capacity will initialy remain below pre-pandemic levels. "It will depend on how the market reacts," says Szucs, noting the airline's China network will be recovered "step by step".
One priority for the airline's international markets is to improve its share of overseas sales.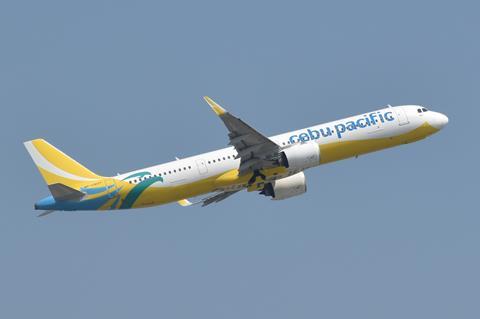 "We're a very strong brand in the Philippines," he says. "We sell very well to Filipino consumers. I think one of the challenges…is: do we sell as effectively at the other end of the route? Can we make Cebu Pacific a more relevant product or as relevant a product to overseas consumers as it is for the Filipino consumer?"
Ultimately, Szucs hopes the airline can return to what he calls the "treadmill of consistent profitability", where its profit margins return to the higher levels seen in pre-pandemic times.
He says: "I think there's opportunity for us to be even bigger, better, even stronger and even more profitable than we were pre-Covid."
"It's good to be in the position again where we're talking about growing about the bottomline again…it's been a long time coming," adds Szucs.