While no region has escaped impact of the coronavirus grounding, arguably its most immediate damage has been felt among Africa's already struggling carriers.
That is most notable in the continent's most established air transport market South Africa. National carrier South African Airways is caught in a hinterland between administrators and ministers trying to salvage some kind of sustainable operation; state-owned regional carrier SA Express is on the brink of liquidation and private operator Comair has been forced to enter formal restructuring.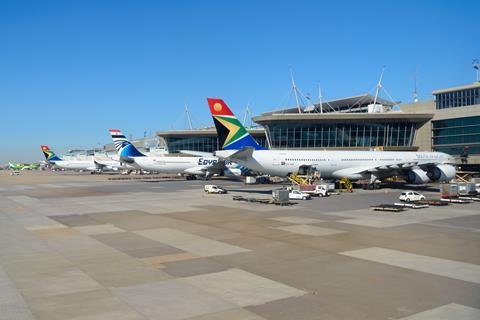 While the specifics behind each of the operator's troubles differ, the common thread is the extent to which the carriers were already struggling before the crisis. In effect, the forced halting of the scheduled passenger flights because of the pandemic pushed several over the edge.
African carriers, as a whole, have failed to capitalise during what was the most profitable decade in the airline industry's history.
IATA projected African carriers would lose around $200 million in 2019 after a collective loss of $100 million in 2018. That marked an improvement on losses earler in the decade. IATA figures show African carriers have collectively made a loss every year since 2012, a cumulative loss of more than $3 billion.
Small wonder then that airlines that have not been able to tackle historic debts or strengthen their balance sheets during a relatively benign environment, should have found breathing space in short supply.
"We saw African airlines in particularly starting the year in most cases in pretty weak financial condition and now they are being hit by the loss of revenues because of border closures because of Covid-19 and in addition to that, many African economies are commodity dependent and that's going to hamper their economies," notes IATA chief economist Brian Pearce.
"We think there is a need for aid from multilateral institutions like the World Bank as well as the resources of the African governments, that unfortunately are going to be more limited than elsewhere."
The IMF in an April outlook for sub-Saharan Africa warned the health and economic crisis "threatens to throw the region off its stride" and reverse recent developments. These challenges are compounded by the fall in commodity prices which impacts several economies in the region.
"The large adverse shocks will exacerbate social conditions and aggravate existing economic vulnerabilities," the IMF says."Moreover, the pandemic is reaching the shores of the continent at a time when budgetary space to absorb such shocks is limited in most countries, thus complicating the appropriate policy response.
"The depth of the slowdown in 2020 and the speed of recovery will depend on several factors, including how the pandemic interacts with weak local health systems, the effectiveness of national containment efforts, and the strength of support from the international community."
Meantime for North African carriers the pandemic deals yet another blow for key tourism markets, which have been rebuilding from the various security shocks over the previous decade.
African carrier pre-crisis fleet and backlog of as May 2020
Fleet on 31 Jan 2020
May 2020
May 2020-Dec 2021
Operator
In-service
Stored
TOTAL
Backlog
Planned deliveries
1
Ethiopian Airlines
88
9
97
42
18
2
Egyptair
62
10
72
18
17
3
Air Algerie
52
52
0
0
4
Royal Air Maroc
50
5
55
2
2
5
Airlink
41
16
57
0
0
6
South African Airways
40
9
49
0
0
7
Kenya Airways
33
4
37
0
0
8
ALS
19
19
0
0
9
Tunisair
19
6
25
5
3
10
Comair
18
3
21
7
4
Source: Cirium fleets data
SOUTH AFRICAN AIRWAYS
South African Airways was in turmoil long before the cororanvirus outbreak. The carrier has failed to record a profit since 2010 and has required multiple state cash injections to remain afloat as a succession of chief executives and restructuring plans attempt to deal with its legacy financial issues.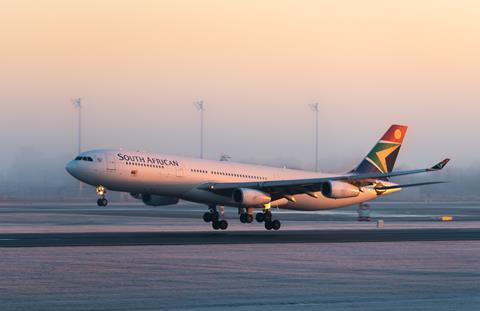 Last November its problems reached crisis point and it was forced into business rescue. While this prompted more cutbacks - and political wrangling over the scale of these cuts - the grounding of passenger flights in March raised the stakes further.
By mid-April SAA's business rescue practitioners were told the state was unable to provide further funding or loan guarantees, appearing to be the end of the line as the practitioners warned the only remaining options were to wind down or liquidate the carrier.
South Africa's public enterprises minister Pravin Gordhan though has since struck a deal with the carrier's unions aimed at established revamped or successor carrier to SAA - though critics say details of this plan remain sketchy. A threatened 8 May deadline for the shutdown of the carrier passed with SAA fighting on and unions securing a court judgement halting planned staff retrenchments.
South African Airways' rescue practitioners were on 15 May instructed to produce a formal business plan for the airline within 25 days. A new draft business plan has since been put forward for consultation.
SA EXPRESS
Prospects for state-owned regional carrier SA Express look even more perilous. While the carrier staved off formal restructuring until February, in late April the business rescue practitioners running the carrier proposed the liquidation of SA Express.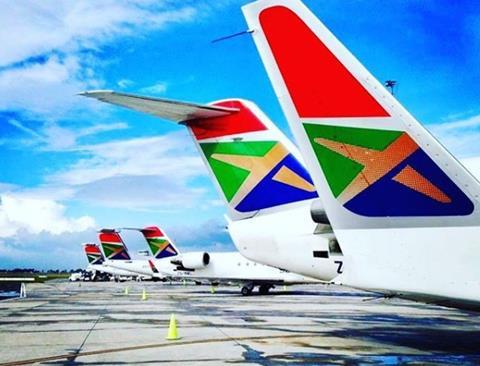 A court subsequently placed it under provisional liquidation and in May liquidators announced the suspension of labour contracts. A final ruling on the regional carriers is liquidation is set for early June.
Johannesburg-based SA Express was grounded in May 2018 following a safety audit by the South African Civil Aviation Authority, which uncovered "severe cases of non-compliance that posed serious safety risks". The airline's operating certificates were restored two months later, and it has since been embroiled in a corruption probe.
While a state-led rescue team - headed by its former chief executive Siza Mzimela - succeeded in restoring SA Express flights, its troubles continued. Notably, when the airline pulled the plug on its operations on 18 March, it said the coronavirus crisis was only one consideration behind its decision, attributing the suspension to "adverse recent developments". Mzimela left the carrier in early April.
COMAIR
Privately-owned South African carrier Comair formally entered business rescue on 4 May.
Comair, which operates as a franchise partner for British Airways and budget airline brand Kulula, was already facing increasing costs from the grounding of the Boeing 737 Max and its transition to a new maintenance firm. Cost-cutting efforts, including dropping its planned acquisition of local leasing and maintenance specialist Star Air, failed to prevent it taking formal restructuring steps.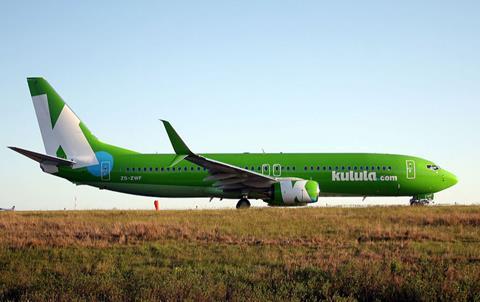 Business practitioners say there are "reasonable prospects" for Comair to be rescued, pointing out that the airline is a "critical infrastructure asset" for the country, holding a 39% market share of domestic travel before the coronavirus crisis.
Its assets exceed its liabilities but the grounding of the airline, as a result of the South African lockdown on 26 March, means it is unable to generate revenues and has insufficient cash to meet obligations. Comair has also suffered from the predicament of SAA, against which it was had been awarded a R1.1 billion settlement in a competition case, three-quarters of which will be unrecoverable according to the practitioners.
South Africa's government is to lift the lockdown in phases but Comair will not be able to restore domestic flights until several of these phases have been implemented.
The rescue will involve restructuring the airline's business, debts and equity to maximise its chances of remaining solvent and continuing operations.
Comair will depend on post-commencement finance in order to continue with the business rescue plan which is due to be published on 9 June, with a vote on 24 June.
How the airline industry has been hit by the crisis
1

2

3

4

5

Currently reading

Coronavirus pushes fragile African carriers closer to the edge

6

7