It was only a few weeks ago that several US airline executives suggested the Delta variant of Covid-19 was unlikely to have a material impact on demand for air travel in the country.
Almost giddy from the speed of the domestic travel rebound seen this year, they had difficulty imagining anything knocking airlines off course.
But as countries around the world are finding, the highly transmissible Delta variant changes the game somewhat.
"The company has recently experienced a deceleration in close-in bookings and an increase in close-in trip cancellations in August 2021, which are believed to be driven by the recent rise in Covid-19 cases associated with the Delta variant," says Southwest Airlines in an 11 August stock-exchange filing.
That makes it "difficult to be profitable" in the third quarter, Southwest warns.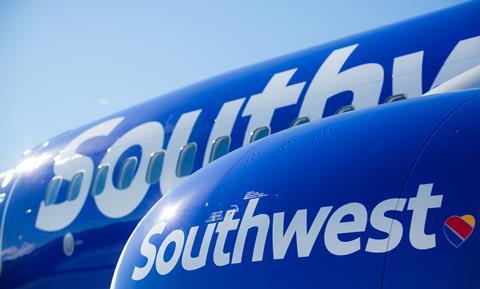 A few days earlier, Frontier Airlines had become the first US carrier to acknowledge a booking impact from the Delta variant.
Frontier then cited the challenges created by the variant as it joined United Airlines in insisting it would require all of its employees to be vaccinated against Covid-19.
Recent developments in the USA serve as a reminder to airlines that while they were correct to bank on the promised "pent-up demand" for travel, a proportion of that demand is still contingent on passenger confidence in the epidemiological situation.
IATA might have been premature with its assessment that the airline recovery is only being held back by government travel restrictions.
Encouragingly, however, if countries such as the USA follow the paths seen elsewhere, a steep rise in Covid-19 cases linked to the Delta variant might be followed by a relatively fast decline in infections.
Then, the hope is that highly vaccinated populations will dampen the impact of the virus enough for the recovery to stay on track. The strong return of international air travel being seen in Europe is reason for optimism in that regard.
Subscribers to the Airline Business newsletter receive the Weekly Briefing first every week. For more information, click here.