It may remain two years away from launch, but ambitious Saudi Arabian national carrier start-up Riyadh Air is certainly making itself known.
The Saudi government formally launched Riyadh Air in March this year with an ambition to be connecting over 100 destinations with Riyadh by 2030. The scale of the mission was underlined when it announced a commitment for up to 72 Boeing 787-9s, followed by a major narrowbody order which it is close to finalising.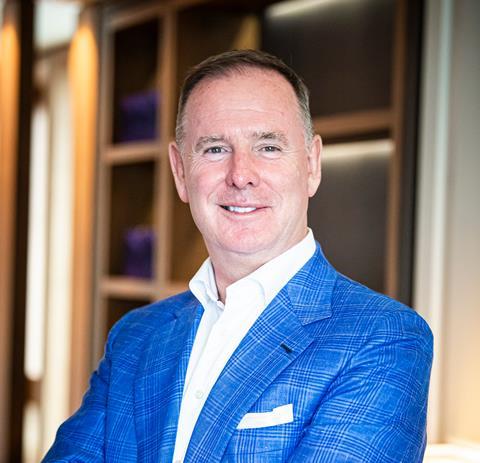 "I don't think there has been a big new story for a long time and this is a big new story," said the carrier's chief executive Tony Douglas, speaking to FlightGlobal during this week's IATA AGM in Istanbul.
"I can't think of a start-up on this scale for decades and decades, and as because we don't have a legacy in terms of systems or things that were inherited, we genuinely have an opportunity with a clean sheet of paper to build something really exciting going forward."
The AGM essentially marked the public debut of Riyadh Air. The carrier announced on 4 June that it had secured the 'RX' IATA airline designator code and unveiled the first of two planned liveries via social media the same day. The approach is part of a deliberate effort to build a buzz about the carrier.
"What you will probably see over the next two years before our first aircraft goes into service, is probably every two months a bit of a tease and a reveal. We want to build excitement, we want to engage," he says.
The next stage of that will see a first Boeing 787 painted in the airline's purple livery on the static aircraft display at this month's Paris air show. It remains to be seen whether planned narrowbody aircraft may also follow at Le Bourget.
IS THERE ROOM FOR RIYADH AIR?
The arrival of an ambitious, well-financed Middle East national carrier is, though, hardly a new phenomenon.
Established Gulf connectors Emirates and Qatar Airways have emerged from the pandemic as ambitious as ever. Etihad Airways – ironically the carrier Douglas was tasked with restructuring and resizing after its equity-alliance expansion fell apart – is talking about growth again. Neighbouring Turkish Airlines – whose location and scale mirrors that of the Gulf majors – is in the market for 600 aircraft as it plans to double in size over the coming decade.
Asked about the impact of another major player in the region during the AGM, Emirates airline president Tim Clark dpwnplayed the competitive threat of Riyadh Air, suggesting it would have more than enough to do to deliver Saudi's economic vision.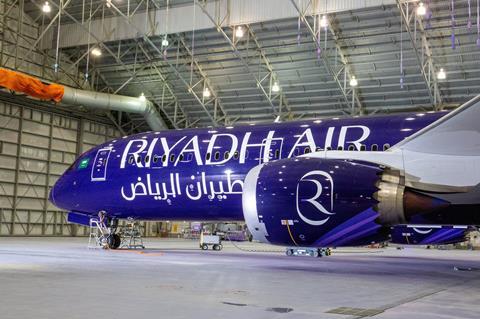 This, to some extent, chimes with Douglas' own view. "For us it is about how do we get within seven years up to 100-plus cities," he says. "In that period of time, that is an incredible growth trajectory. But if you look at what the Kingdom is trying to do, in terms of getting in-bound tourism numbers into the 300 million range, you can't not do this. You will have to have world-class connectivity and it's not like we were over-served [at Riyadh] to start with.
"If you look at Riyadh today, you'll see that it is completely under-served. It is one of the least-well-connected capital cities at the moment, and therein lies a great opportunity for us.
"So in some ways, there's a massive element of catch-up. But we are also dealing with the second-fastest-growing economy in the world at the moment and an economic diversification strategy that has made a very clear statement that it wants to be a top-10 economic global city."
Douglas highlights the benefits of Riyadh's location. "If you do an 'X marks the spot' in Riyadh you have got this incredible geographical connection in terms of flying hours between Europe, the Middle East and Asia, and Africa. We are not into super-connectors, we are not into anything other than being able to serve the population and allow international guests to have proper connectivity into the kingdom," Douglas says, before adding: "But down the line, there's the opportunity as well."
The arrival of a major new state-owned Saudi carrier does not just raise questions for its competitors, but also for its sister company and existing national carrier Saudia. That the latter also ordered up to 49 more Dreamliners as part of the wider Saudi commitment for long-haul aircraft suggests the SkyTeam carrier will play its own part in driving Saudi's growth vision.
Notably while Riyadh Air is based in the Saudi capital, Saudia is focused on Jeddah, which Douglas notes are an hour and 45 minutes flying time away from each other – which he equates to the distance between London Heathrow and Milan Malpensa airport.
"In terms of the nation, it is essential quite frankly that we get a lot more top-quality lift," he says. "We will be a full-service company. And there is a great opportunity for our sister company, Saudia, to continue to follow their spectacular growth, particularly with religious traffic."
SERVING DIGITAL NATIVES
That much of Riyadh Air's "tease and reveal" approach is via social channels is not accidental, Douglas says, noting it fits the Saudi demographic.
"Average age of the country is only 30, give or take. In terms of IOS usage per capita, it's the highest in the world. So in terms of digital literacy, our citizens are super-digital literate. So by definition they want to engage pretty much everything they do – including their new national carrier – as a true digital native.
"Because we don't have a legacy, we haven't got 40 years of good reasons why you had to do certain things, certain ways. You are starting from ground zero, a clean sheet of paper," he says.
Douglas highlights the strong response to the carrier launch, saying it has secured over 330,000 job applications from 146 different nationalities since launching its website. "I think what that does is tell a story in its own right, to create that amount of international interest in 12 weeks," he says.
Alongside the planned narrowbody order, Riyadh Air will release a second livery later this year. "There's a lot of other punctuation points obviously," he says. "Into next year the interior product, that is well developed already, but that is going to be quite special."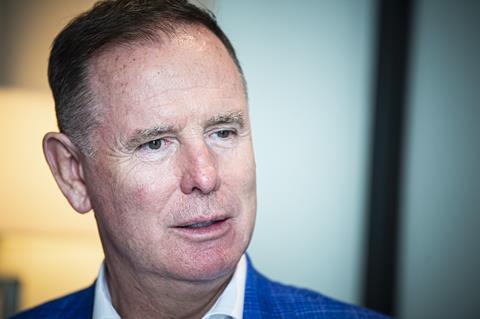 With a two-year timeline to launch and a rapid growth target to reach, it remains to be seen how extensive Riyadh Air's launch network will be. "The one dilemma of the start-up is exactly that because you don't inherit a fleet. So our network is dictated by aircraft deliveries," Douglas says.
"So in 2025 we'll go into double-digit numbers of aircraft and that is why we are so vested with Boeing into working with them, making sure they fulfil their obligations and deliver on time. Because we need them, because unlike a legacy carrier I can't say I'm going to extend some leases and keep aircraft around a bit longer or slow down my network expansion because I don't have a network or any leases."