EasyJet's announcement this week that it would be removing six seats from its Airbus A319 jets might seem counterintuitive for a low-cost carrier, but it reflects creative thinking as the sector tackles a troublesome staffing shortage.
Indeed, while 'pent-up demand' currently has a strong lead in the ranking of the most-used phrases in airline outlooks for 2022, a new buzzword might be on course to take its crown as the northern hemisphere heads into its busiest months: 'operational resilience'.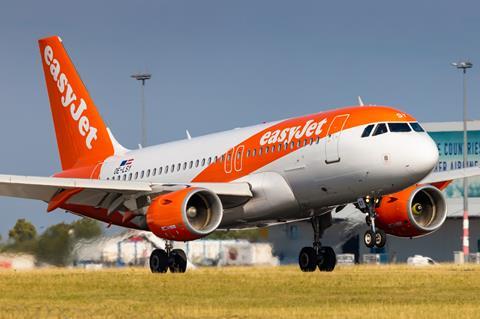 By now, most people are familiar with the challenges faced by airlines and the wider sector regarding staffing shortages – and the long list of reasons for that situation – with the recent results season seeing widespread acknowledgement of the issues among airline executives.
Lufthansa Group chief executive Carsten Spohr, for example, noted that demand for air travel is "enormous" but that the aviation industry faces a "major operational challenge" this summer as rising passenger numbers coincide with staff shortages at airports and other stakeholders.
"We are looking for solutions but I'm sure we are not going to find all the solutions by the summer," says Spohr.
Various airlines have outlined their responses to the situation, including British Airways, where an effort to create 'operational resilience' involves cutting flights over the coming months.
"If BA typically operates 270 short-haul and 70 long-haul departures from Heathrow every day, overall cancellations are expected to be around 10% of flights at Heathrow between March and the end of October," says IAG chief executive Luis Gallego.
In the USA, meanwhile, JetBlue is cutting flights at a similar level.
"JetBlue is reducing its summer schedule by more than 10% from its original plan, and scheduled aircraft utilisation will be down 10 to 15% compared to 2019," the airline said in late April.
And US regional carrier Republic Airways this week said it has filed for an exemption to pilot aeronautical experience requirements set by the Federal Aviation Administration, in an effort to alleviate a pilot shortage.
At EasyJet, the decision to remove seats from its A319s will mean the cabin can be served by three crew members instead of four, as part of an effort to cut capacity rather than flights.
For many airlines, the next few months will be a test of whether less can really be more.
Subscribers to the Airline Business newsletter receive the Weekly Briefing first every week. Sign-up here.