The chief executive of Garuda Indonesia is determined that the carrier make the most of its new lease on life following a major restructuring exercise.
Irfan Setiaputra has guided Garuda through perhaps the darkest period in its history after coming in as president director and chief executive in January 2020, mere months before Indonesian and international travel restrictions crushed air travel amid the coronavirus pandemic.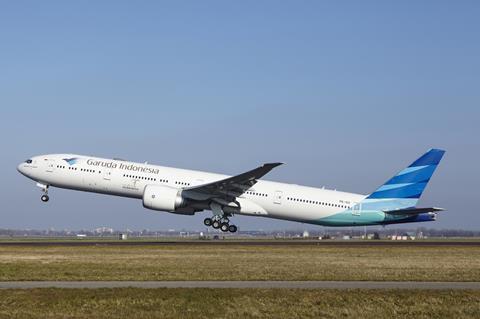 A newcomer to aviation after serving leadership roles at several companies, it has fallen to Setiaputra to recast the SkyTeam carrier, including a sweeping debt restructuring process.
His focus now is meeting the terms of the PKPU – a local programme for the suspension of debt payments – process that the carrier has undergone. The 31st of December is a crucial date for meeting a range of key performance indicators.
"We need to execute the agreement," says Setiaputra. "When we have a shareholder by the name of the government, you need to follow government rules for asking for money and so on. Progress is positive, but the government has very complex processes, and we are in the final stage of executing all the agreements made over the debt restructuring."
He jokes that neither he nor his management team will take any time off before the end of the year.
"Getting the restructuring as a done deal is the first part of the problem, because now we need to deliver the numbers that we promised."
Setiaputra made the remarks in an interview with FlightGlobal.
Garuda's complicated restructuring addresses a number of parties. Lessors and creditors with a certain level of exposure receive bonds, while some creditors also will receive equity. The package also includes generous loan extensions related to borrowings from Indonesian state-owned enterprises and banks.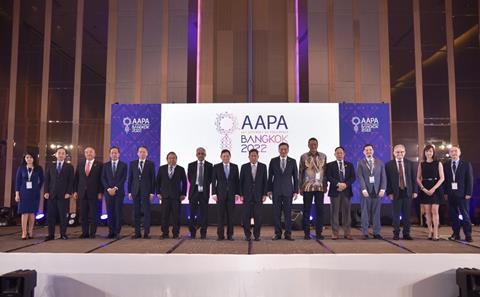 Accounting related to the carrier's debt restructuring gave the airline $2.9 billion in income during the first nine months of 2022, lifting it to an operating profit of $3.9 billion, compared with an operating loss of $1.8 billion in the first nine months of 2021. Strong revenues from the return of domestic an international travel also helped.
Setiaputra describes an all new Garuda. The carrier's staff levels have dropped from over 7,300 before the pandemic to about 4,000 now. Garuda itself will focus on premium travellers, leaving low-cost unit Citilink to fight directly with the country's dominant carrier, Lion Air.
As for its fleet, Garuda aims to have 60 aircraft by the end of 2022, and 70 by the end of 2023.
"The number of aircraft is down 50% [from pre-pandemic levels], but I'm very optimistic that we can continue to generate profits because of the costs we've reduced, and our brand position is fantastic in Indonesia," says Setiaputra.
The fleet's domestic workhorse will remain the Boeing 737-800, complemented by 777-300ERs and Airbus A330s and A330neos.
Cirium fleets data indicates that Garuda has 44 737-800s (of which 13 are in storage), eight 777-300ERs, eight A330s, and five A330neos.
The airline also has orders for 11 A330neos. Setiaputra says these orders have been subject to discussions with Airbus, and Garuda's next A330neo won't come until 2026. Some of the A330neo orders could be converted to other aircraft types.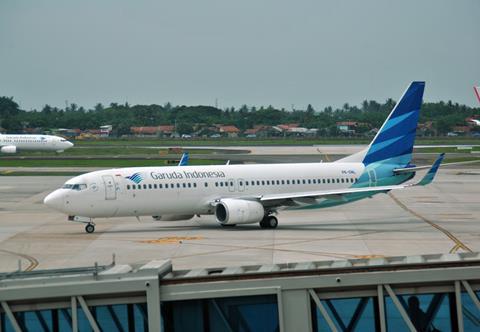 Setiaputra adds that next year Garuda will start looking at how it might replace the 737-800s, which have an average age of 10.4 years. Garuda had orders for 50 737 Max 8s, and actually took delivery of one example before returning it to a lessor, but has terminated this commitment with Boeing. The US airframer, for its part, still lists Garuda has having 49 unfilled orders for the 737 Max.
Setiaputra says that following the fatal crash of a Lion Air 737 Max 8 crash in Indonesia in late 2018, he feels that the Indonesian public has poor perceptions of the type.
That said, he is comfortable that the aircraft's previous safety issues have been resolved, and notes that the type is returning to service. He says Garuda will monitor other carriers' progress with the Max.
In the interim, Garuda will continue reactivating stored aircraft. Key to doing this is an Rp7.5 trillion ($478 million) injection from the government. While these funds have been cleared, the carrier must contend with extensive bureaucracy before obtaining it.
"When the government agreed to inject, we need to go through so many complex processes," he says. "It's progressing very well."
He adds that senior government officials, including President Joko Widodo, are following progress with the injection: "They keep asking where is the paper to sign?"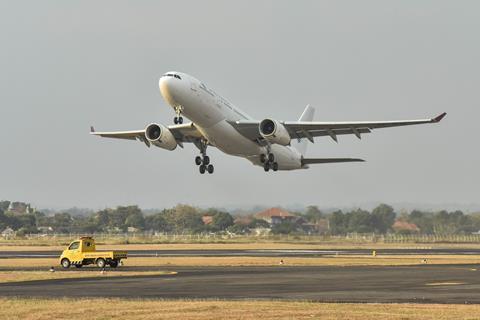 He empathises with the position of officials involved in the approval process, because ultimately the funds come from the Indonesian taxpayer.
"We need to make sure that Garuda will use the money as we promised, and we have a detailed list of what we are going to do with that money."
The funds should go some way to helping Garuda get back up to speed with the travel rebound of 2022. Setiaputra says that Indonesian domestic passenger traffic is back to 93% of pre-pandemic levels, but questions how sustainable this is given that it reflects long pent-up demand. He believes that a full, sustainable domestic recovery won't be in place until the end of 2023.
On the international front, tourists are again returning to the country's resort island of Bali, particularly from Australia, Singapore, and Japan. Cirium schedules data shows that of Garuda's 247 international sectors into Indonesia in November, 30 are direct services into Bali. The balance are services to Jakarta.
Underlining the changes wrought on Garuda's network by the pandemic and its restructuring, in October the carrier's domestic ASKs were down 57.5% from October 2019, while international ASKs were down 65.9%.
"Even with half the fleet, we're going to push utilisation to the maximum level," adds Setiaputra.