Alexis von Hoensbroech fondly recalls his earliest encounter with the Canadian winter. He had just accepted the job to lead the country's second-largest airline and was visiting Calgary for the first time.
The city that WestJet calls home is nestled in the eastern foothills of the Rocky Mountains. For several months of the year, a frigid wind whips across the prairies, and the accompanying blizzards are capable of dumping half a metre of snow in just a few hours.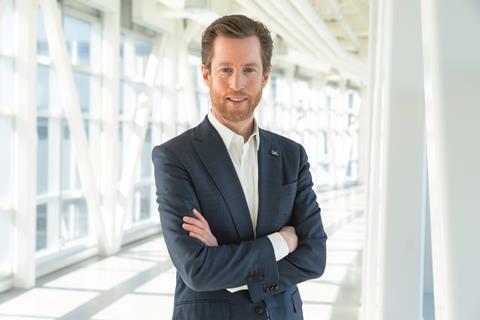 "When we landed here in January it was minus 30 degrees," he says. "My wife asked me if we could cancel my contract."
Six months later, a summer heatwave was similarly memorable.
"It was a really impressive 60-degree Celsius temperature swing," he deadpans.
As Calgary went from arctic to stifling, von Hoensbroech was busy masterminding a transformation he hopes will return some glory to the city's pandemic-battered hometown airline.
With Covid-19 in the rearview mirror (for the most part), he is determined to focus WestJet's operations closer to home, and bring it back to its low-cost beginnings.
"Of course we have scars on our balance sheet from the pandemic," he says. "And we have to be very thoughtful about how we get it back on track."
The German national with a PhD in astrophysics succeeded Ed Sims in the airline's top job in February. Sims had led the carrier for three years, guiding WestJet through its transition from a public to private company (which promised more financial stability), and through the fraught and terrifying Covid-19 crisis (during which the airline contracted to a shell of itself). Sims retired last December.
Von Hoensbroech arrived with a European industry perspective. He is a 16-year veteran of Lufthansa Group, and held the post of chief commercial officer at Lufthansa Cargo before becoming Austrian Airlines' chief executive and chief financial officer in 2018.
CANADA CALLING
After successfully leading the mid-sized carrier through the depths of the coronavirus catastrophe, he found himself casting about for a change.
"I turned 50 recently, and that's the moment in time when you think, do I want to stay or do I want to start something new again?"
He heard the Canadian prairies calling.
WestJet, with its teal-and-blue stylised maple-leaf logo, was founded in 1996 as western Canada's low-cost answer to the country's behemoth flag carriers Air Canada and Canadian Airlines. Canadian folded in 2001, and WestJet spent years growing, not without a few missteps along the way. Originally a copycat of Southwest Airlines, WestJet moved to become a fully diversified airline with international reach. It became a public company in 1999, operating an all-Boeing 737 fleet.
Calgary is in Alberta, Canada's third-largest province in terms of gross domestic product, its economy fuelled by massive oil and gas reserves. It is best known for staging the world's biggest rodeo every July, the Calgary Stampede. From day one, WestJet was intent on doing things differently from competitors headquartered closer to the country's financial and political centre back east. The wild-west vibe of the Canadian Rockies was baked into the airline's DNA, to the delight of customers and staff.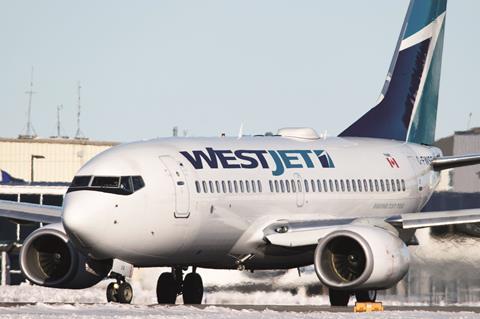 For more than two decades following its inception, WestJet was partly in the hands of its owner-employees – 86% of "WestJetters" held shares in the company. That ended in December 2019, when Toronto-based private equity firm Onex Partners took the airline private after many angst-ridden years spent satisfying short-term financial market expectations.
The parties did not disclose the full terms of the deal, but Onex's total equity investment was about C$345 million ($263 million).
The carrier's going-private intrigued the man who would become its next chief executive.
"I was impressed with this entrepreneurial success story of WestJet – starting with three aircraft 26 years ago and now being the home carrier of Western Canada," he says. "I like the fact that it is a privately owned company, in a very entrepreneurial environment. I thought 'this is the perfect airline to work for, to develop it, to continue the success that it had pre-pandemic and take it to new heights'."
WestJet's makeover actually began in 2014, when it launched itself into the transatlantic market with four secondhand Boeing 767s and little experience in the complexity of international networks, broad alliances and seamless connectivity. The airline swiftly encountered challenges and profitability declined.
Under Sims' leadership however, WestJet again became a force to reckon with across its domestic and international networks, which includes a sizeable operation between the USA and Canada
In 2019, WestJet took delivery of the first of a 10-strong Boeing 787 Dreamliner order: a clear, frontal attack on much larger and much older legacy competitor Air Canada.
That same year, WestJet carried 26 million passengers, the most in its history. By early 2020, the carrier's network extended to 98 destinations in 22 countries across the Americas, the Caribbean and Europe.
Then, the pandemic changed everything.
WestJet grounded its international fleet in March 2020, four days before Canada closed its borders. It parked 120 aircraft wherever it could find space. A week after lockdowns began, it laid off half of its 14,000 employees. At its low point, just 4,000 WestJetters were left, and the airline operated 40 flights a day, down from 750 just weeks before.
As of September 2022, the carrier continues scoping out the new business environment. Compared to 2019, capacity is back "into the 80% range", von Hoensbroech says, and will likely reach 100% in the coming months. The airline never took government financial aid and its payroll now tops 10,000.
The firm has not published any financial results or passenger figures since 2019, making it impossible to assess its health as it rebounds.
But von Hoensbroech knows that "normal operations" are still a long way off, and the new industry backdrop requires new thinking and new tactics.
CHALLENGES REMAIN
"There was the pandemic, which was the worst thing that has ever happened to this industry. That was dramatic. As we are emerging from the pandemic, the Ukraine crisis is happening. Inflation is hitting. Jet fuel is at record highs. There's potentially a recession coming and some parts of the world, like China, are still closed. So the macroeconomic environment is still very, very challenging.
"At the same time… the airlines are rebuilding their business, and that's coming with massive operational challenges, as well."
No wonder, because the pace of the recovery has been blistering.
"Within six months we [have to] grow what we used to grow in 15 years," he says. "This is unprecedented." On peak days, the carrier once again operates about 550 flights.
Airlines, he adds, are just one very visible and public element of the commercial aviation ecosystem that has to claw its way back to normalcy.
"There are many different parties involved in making a flight happen, and every chain is only as strong as its weakest link," he says. "And there are actually quite a few weak links in this chain."
While scrolling through WestJet's social media feeds on any given day, it is clear what he means. Enraged customers whose flights were cancelled, their luggage lost, or whose refunds are delayed let off steam on Twitter, Facebook and Instagram because they often cannot reach a customer service representative on the phone.
"Missing your connection and losing your bags are all very emotional things for people," he observes. "We don't want these things to happen, but in real life, they do happen."
As many airlines will attest, disruption has become an unfortunate yet inevitable by-product of travel in the summer of 2022.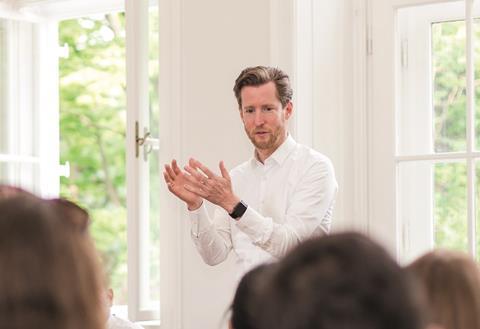 But beyond those near-term challenges, a strategic review has inspired a three-part pivot that von Hoensbroech says will return WestJet to the successes of its past.
His first priority is to focus on building network strength in the western half – from Winnipeg to the Pacific Ocean – of the second-largest country on earth. So there will not be any more Toronto-to-Montreal puddle-jumps on WestJet, he says.
"We are the home carrier of the Canadian West. And we are convinced that we can do much more in many communities here that don't have the level of connectivity that they could or should have."
The second pillar is a renewed focus on leisure travel, supported by the acquisition of low-cost vacation specialist Sunwing Airlines, along with its tour operator business.
Sunwing Vacations will pair up with WestJet Vacations in a separate new tour operator business. The firm will keep the brand, which has also historically had a different target audience.
"The Sunwing transaction is strengthening an already strong leisure business and this will allow us to actually serve even more communities with leisure destinations than we were able to serve before," von Hoensbroech says.
The deal is under regulatory review and WestJet anticipates its approval by the end of 2022.
LOW-COST ORIGINS
Third, and probably most important, is returning the carrier to its low-cost origins.
"We lost some of our low-cost roots," he says. "But this is our legacy. This is our heritage."
Since WestJet entered the market in the 1990s, travel volume has doubled, driven by demand from customers who weren't able to fly before.
"We turned flying to sun destinations in the winter from a privilege of the wealthy to something that every Canadian can afford," von Hoensbroech states.
A major upshot of the new strategy is that WestJet has paused its international expansion, cancelled three 787 orders and plans to bring the remaining widebodies back home from eastern Canada. It took delivery of the seventh and final airframe in early September.
"It's not the strategic goal for WestJet to be a widebody operator. It's an opportunistic business and we do it as long as it makes sense," he says.
"Our strategic goal is to be a very strong narrowbody operator that is growing and successfully covering the point-to-point markets and some connection markets in this vast geography."
In addition to the more than 30 Boeing 737 Max that the airline will absorb into the fleet in the coming years – half of those in 2022 alone – WestJet is working towards another "substantial" narrowbody order.
As of 1 September, WestJet operated 18 Max and 78 older-generation NGs, according to Cirium fleets data.
The shift west also brings changes to the company's fleet of De Havilland Canada Dash 8-400s, operated by regional subsidiary WestJet Encore. Encore was founded in 2013 and operates feeder flights to the mainline carrier. Of the current 47 airframes, 10-15 will leave the fleet within the next 12 months, he says.
WestJet's four-year-old discount brand Swoop – which calls itself "Canada's ultra-not-expensive airline" – continues to grow with direct point-to-point flights to popular warm-weather destinations in the USA and Caribbean.
But WestJet will not simply cede the east to its rivals. In a few years, the company hopes to transport more passengers from the east than it does today.
"We will fly them to different destinations. We won't fly them from Toronto to Montreal but we'll fly them from Toronto to, for example, Montego Bay."
Von Hoensbroech notes that the Canadian market has two distinct and complementary travel seasons – east-west during the northern hemisphere's summer, and north-south during the winter – enabling maximum fleet utilisation and flexibility.
"You can send aircraft to Europe in summer, where there's always enough capacity to fill them in a decent way, and you still have a really nice season to deploy them in winter to the Caribbean, Mexico and Hawaii," he says.
Beyond passenger services, the carrier plans to launch a dedicated freighter operation later this year with four 737-800 Boeing Converted Freighters. Three have already arrived in Calgary, with the final aircraft due by the end of the year, hopefully to coincide with Transport Canada's blessing.
COSTLY BUSINESS
While the geography of Canada – twice the size of the European Union, with one-tenth of the population – lends itself to aviation, von Hoensbroech remains puzzled about the high cost of doing business in the country, which makes his task of bringing down fares more challenging.
"From a traffic perspective, Calgary – with a population of 1.5 million, a vibrant economy and vibrant culture – is an island. Take away air transport and it would probably shrink to a small village of traders and lumberjacks," he says.
"Canada is vitally dependent on air traffic and connectivity in a totally different way than Europe is, and it surprises me that there's hardly any other country in the world that has such a high cost for aviation infrastructure.
"There's no regulatory oversight over pricing," he says.
Another major challenge is sustainability. WestJet has introduced technologies and procedure changes that promise to reduce emissions, but availability and affordability of sustainable aviation fuel (SAF) remains a fundamental problem.
"The topic of sustainability is far more mature in Europe than it is here. There's not a single molecule of SAF being produced in Canada," he says. "This needs to change."
But if von Hoensbroech learned one thing from the Covid-19 crisis, it is that "things become possible that you would think would never be possible".
The pandemic forced airline executives to be creative and resourceful, and manage beyond what any business school is able to teach.
"In that difficult environment, you learn much more about how to do things. This was also true for me.
"If someone would have told me that we will see minus 90% demand for two years, I would have said, 'Okay, then let's just switch the lights off and go home, because that's it'.
"And now look at us. We are still here. This gives me a lot of energy and a lot of optimism for many things going forward."

Pilar Wolfsteller, Americas Air Transport Editor, is an FAA-certified flight instructor (CFI), and holds a commercial pilot certificate with instrument rating. She joined FlightGlobal in 2019, and is based in Las Vegas. She covers airlines across the hemisphere and her interests also include future-oriented sustainable aviation technology, advanced air mobility projects and pilot training topics. Pilar began her journalism career at the global news agencies Bloomberg and Reuters, and has reported from more than 50 countries.