The African airline sector has been recovering slowly from the pandemic, as the unwinding of Covid restrictions has compounded financial challenges for several of the region's highest-profile struggling carriers.
Notably carriers in the South African market have been under pressure. In addition to the struggles of flag carrier South African Airways, the latter's budget unit Mango has been grounded for more than a year and a revamped Comair ceased operations altogether.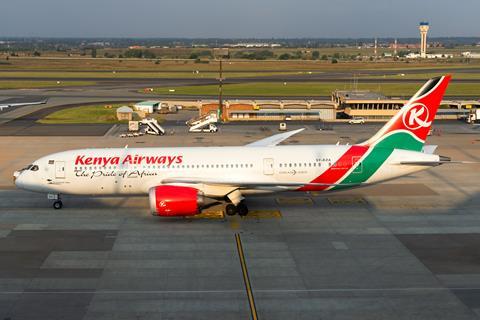 IATA figures show African carrier traffic will remain around a third below pre-pandemic levels in 2022 and is forecast to still be 14% below 2019 highs next year.
It means there is little prospect in the near-term of a turnaround in the financial fortunes of the region's airlines, which had collectively been in the red for several years even before the pandemic hit. IATA expects African carriers to lose over $600 million this year and to still be loss-making in 2023.
"Africa is particularly exposed to macro-economic headwinds which have increased the vulnerability of several economies and rendered connectivity more complex," IATA says.
ETHIOPIAN AIRLINES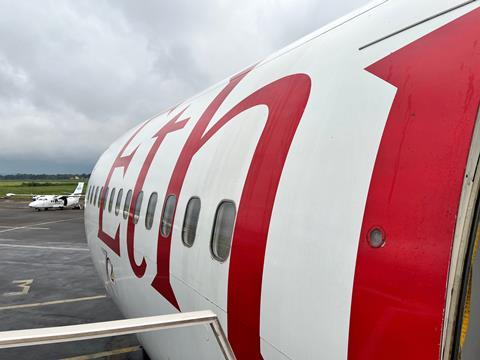 How did things improve in 2022?
A bolstered cargo operation has helped the region's biggest carrier Ethiopian Airlines remain profitable during the pandemic. The airline stayed in the black in the year ending June 2021, which featured the initial impact of the pandemic, and lifted profits to $937 million in its most recent financial year to June 2022. Revenues over that period climbed four-fifths to $5 billion. Passengers numbers for the year up to June stood at around 7 million, about half of pre-pandemic highs.
The airline is now operating under the leadership of Mesfin Tasew, who succeeded long-standing airline boss Tewolde GebreMariam as chief executive in March, and he has doubled-down on airline's Vision 2035 roadmap. That envisages an almost doubling of the Star Alliance carrier's fleet to more than 250 aircraft by 2035.
During the year Ethiopian converted four of its Airbus A350-900 orders to the -1000, while it continues to build its cargo fleet after signing for five more Boeing 777 freighters – having in March signed a preliminary agreement for five of Boeing's new 777-8F.
Ethiopian has now returned 11 of its Boeing 737 Max jets into service, Cirium fleets data shows. The airline was among the last to restore flights with the type, which was grounded for almost two years after the crash of one of its examples. In December, the US EXIM bank approved $281 million worth of financing to Ethiopian covering delivery of "several" Max jets into 2023.
What lies ahead in 2023?
Ethiopian will continue restoring its network in 2023, adding back services to Singapore in March. It will also be hoping for a full lifting of restrictions to China, a key market to which it serves four destinations, but where frequency is sharply down amid continued travel restrictions.
November's truce between the Ethiopian government and Tigrayan leaders, ending two years years of conflict in the north of the country, also brings hope of fresh stability to Ethiopia and paved the way for the airline to relaunch flights to Mekele, the capital city of the Tigray region.
KENYA AIRWAYS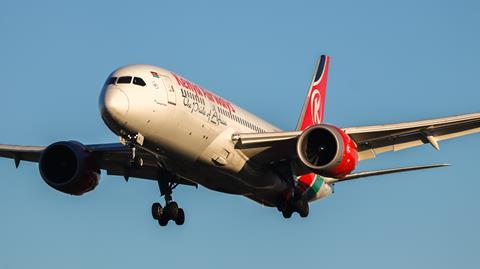 How did things improve in 2022?
Kenya Airways has been undergoing a major restructuring in a bid to secure its future. An IMF December update on the carrier's progress shows 16 routes have been cut as part of the restructuring, while it has trimmed back its fleet and is renegotiating aircraft lease deals.
Securing labour savings has proved harder and relations with pilots hit a low in November when a walkout only ended after a labour court intervention.
The airline, though, has been supported by a strong recovery in travel demand, which enabled it to make some inroads into first-half losses. Passenger numbers during that period increased to 1.61 million over the first six months of 2022. That, however, remains a third down on pre-Covid levels. Revenues over the same period closed to within 20% of 2019 levels.
What lies ahead in 2023?
Kenya's new president William Ruto is pushing to secure a fresh investor for the airline, having sought interest in the carrier during an end-of-year trip to the USA. That comes as the state aims to reduce its financial support for the carrier as its restructuring continues, having allocated around KSh35 billion ($302 million) in support for the current year.
Kenya Airways and South African Airways took the first step in planned co-operation in July by launching a codeshare, though a more ambitious co-operation – which could include the creation of a pan-African holding structure – is one of the options being looked as part of a wider partnership framework.
ROYAL AIR MAROC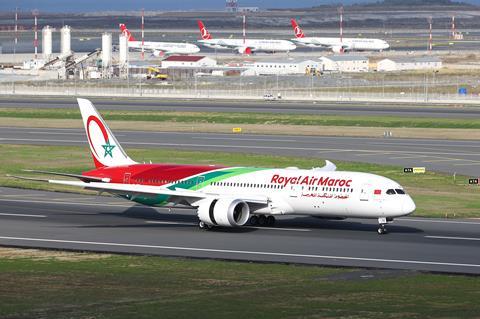 How did things improve in 2022?
A strong summer means Royal Air Maroc was hopeful of being at around 90% of capacity by year-end, chief executive Abdelhamid Addou told FlightGlobal in June. He acknowledged, though, that the sharp rise in fuel costs would make a return to profit harder to achieve in the near-term.
Addou believes the carrier, which is also starting to tap the connectivity benefits from its entry into Oneworld on the eve of the pandemic two years ago, is benefiting from a major transformation carried out during the Covid-19 crisis as it seeks to further boost traffic connecting Europe and the Americas with Morocco.
What lies ahead in 2023?
Royal Air Maroc is studying a potential aircraft order as it plots its growth path – Addou in June outlining plans to issue a 22-strong aircraft tender during the second half of 2022.
SOUTH AFRICAN AIRWAYS
How did things improve in 2022?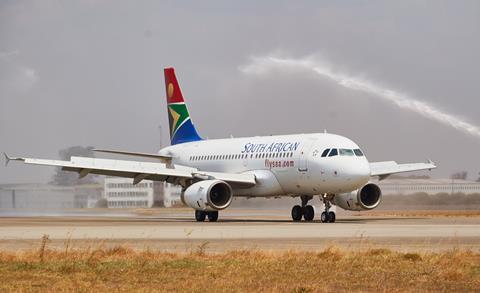 South African Airways has been cautiously stepping up activities after a slimmed-down operation resumed flights in September 2021 amid a formal financial restructuring. It has increased its fleet to 10 aircraft over the southern hemisphere summer season.
SAA management has been working on a strategy to ramp-up operations, while it continues to await completion of a capital restructuring from its strategic equity partner, the Takatso consortium. The latter is acquiring a 51% stake in SAA, but the deal is still to be completed. South Africa's public enterprises ministry in November said it was awaiting completion of the regulatory processes, but insisted "the deal is not at risk".
What lies ahead in 2023?
Completing a deal with investors remains a high priority not just for SAA , but also its grounded low-cost unit Mango Airlines.
Administrators for Mango, which has been in formal restructuring since last summer, believe they have secured an investor for the carrier. Parent SAA has now resubmitted a request to sell its shares in Mango to the South African government, paving the way for its possible sale. That process would also require the airline to restore its operating licence, which was suspended in August after it had stayed grounded for more than a year.
How far through recovery is airline industry?
1

2

3

4

5

6

7

Currently reading

How far through recovery are African airlines?