Middle East carriers are well on the way to restoring pre-pandemic activities following the lifting of Covid restrictions.
IATA figures show Middle East airlines' passenger traffic in 2022 is back to almost four-fifths of 2019 levels. The association expects that to return to near parity next year.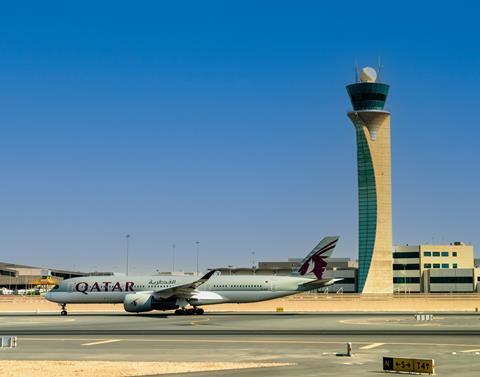 "The region has benefited from a certain degree of re-routing resulting from the war in Ukraine, and more significantly so from the pent-up travel demand using the region's extensive global networks as international travel markets re-opened," IATA notes.
It also expects profitability to return in 2023 for the region's carriers after cutting net losses from almost $5 billion in 2021 to around $1 billion this year.
EMIRATES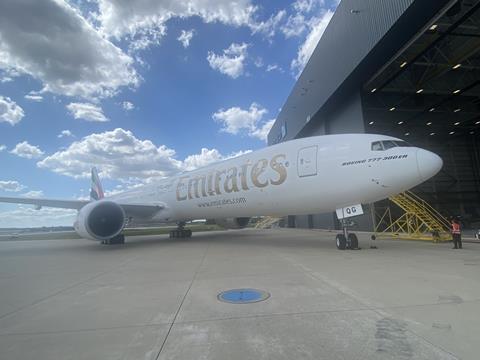 How much did things improve in 2022
The scale of Emirates' recovery became clear when it posted record first-half profits for the six months ending 30 September. The net profit of Dhs4 billion ($1 billion) compared to a loss of Dhs5.8 million at the same stage last year. The 20 million passengers it flew over those six months was around two-thirds of the number it did in same period in 2019.
Emirates had returned 73 of its 118 Airbus A380s to service, along with its entire Boeing 777 fleet, by the end of September this year. Cirium fleets data shows 86 A380s now back in service.
Having introduced a premium economy cabin on the last six of its A380s, the final example of which was delivered at the end of 2021, Emirates in November embarked on a major retrofit programme to outfit over half of its fleet with the cabin. The aircraft upgrade programme is in part a response to uncertainty around the delivery of aircraft, notably the delayed Boeing 777-9.
Notably Emirates, which not so many years ago was at loggerheads with US carriers over their accusations of Gulf carriers benefiting fro unfair state aid, in September struck a wide-ranging partnership with United Airlines.
What lies ahead in 2023?
Emirates is optimistic of returning to a full-year profit for the year ending 31 March 2023, after two consecutive years of pandemic-fuelled losses.
ETIHAD AIRWAYS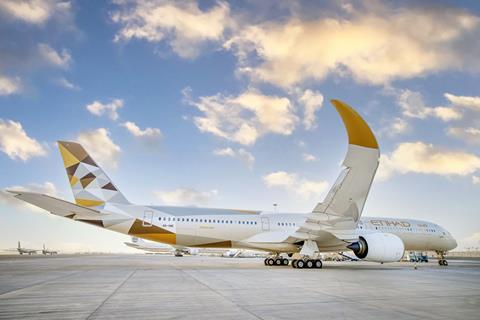 How much did things improve in 2022
Several years after Etihad Airways first ordered the Airbus A350, the Gulf carrier finally introduced the type into service at the end of March, enabling it to debut a fresh interior. It has five in service out of a now more moderately sized commitment for the type – it has a dozen firm orders and eight options. It also further committed to the type in August, being among the first customers for A350 freighters as it placed an order for seven.
Etihad says that its profitable performance in the first half of 2022 shows that its years-long transformation effort is beginning to produce results. The six-month operating profit of $296 million comes with the Abu Dhabi carrier more than four years into a major restructuring programme, under which it has recast itself as a "mid-size" airline following years of losses amid a failed equity-alliance strategy.
That recovery strategy was implemented by chief executive Tony Douglas, who stepped down in late 2022 – reportedly bound for Saudi Arabia's new national airline project. Abu Dhabi's government has since transferred Etihad Aviation Group to the portfolio of state-owned investment and holding company ADQ, which has named former TAP Air Portugal chief Antonoaldo Neves as the company's new head.
Etihad, which carried 3.5 million passengers last year, recently passed the 10 million mark for 2022. This though is short of the 18.6 millon it flew in 2017 before it began restructuring
What lies ahead in 2023?
Etihad is to re-introduce Airbus A380s from next year, initially on the London Heathrow route. Four of the double-deck type will be brought in from summer 2023 to address increasing demand on the Abu Dhabi-based airline's network. It will mark a return for the type three years after Etihad removed it from service, expressing little likelihood of it returning, when the pandemic hit.
Speaking in March last year, then-chief executive Tony Douglas said he believed the restructured UAE carrier was on track to meet its original target of returning to profit in 2023, despite the negative impact of the pandemic.
QATAR AIRWAYS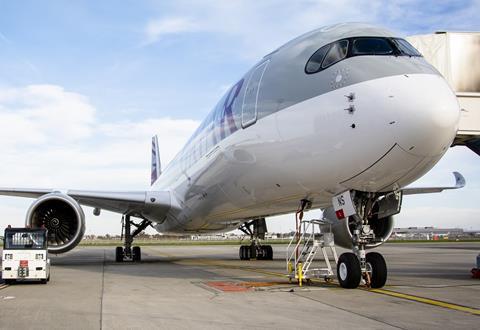 How much did things improve in 2022
After continuing to fly throughout the worst of the pandemic, Qatar Airways had already been flying much of its network as the year began. It has continued to develop this network, flying to 150 destinations this winter. That coincided with the Gulf state's hosting of the recent FIFA World Cup.
Notably in contrast to losses incurred in the first year of the pandemic, for the year to 31 March 2022 Qatar Airways turned in an operating profit of QR10.8 billion ($2.96 billion) and a net profit of QR5.6 billion – a figure it describes as a "record". The carrier generated revenues of more than QR52 billion over the 12 months, higher than the pre-crisis level of 2019-20.
Much of the year was dominated by its ongoing legal wrangle with Airbus over skin-paint deterioration and the airworthiness of the airline's A350 fleet. The latter came to a head when Qatar' civil aviation regulator grounded several of the carrier's A350s – the only regulator to so far take that action. Shorn of its A350 capacity, the airline has returned its A380s to service.
Qatar Airways has continued to be at the forefront of order activity, in January becoming launch customer – and the biggest so far – for Boeing's new 777-8 freighter. It later signed for up for 50 Boeing 737 Max 10s, having earlier cancelled a commitment 50 A321neos as part of deepening row with Airbus.
What lies ahead in 2023?
Airbus and Qatar Airways are set to participate in a meeting with civil aviation regulators in January, at a crucial session intended to explore issues relating to the controversial grounding of the carrier's A350s. It follows remarks, in May, from the judge in the case that a meeting with the Qatar Civil Aviation Authority was in the interests of both parties.
ROYAL JORDANIAN
How much did things improve in 2022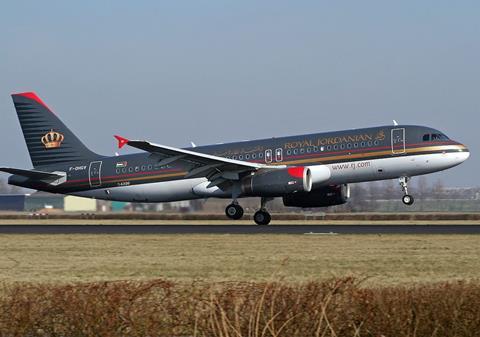 While Royal Jordanian edged to an operating profit for the third quarter of the year, higher fuel costs are dragging the Oneworld carrier's recovery efforts. The airline still reported a net loss for the third quarter and remains in the red at both an operating and net level over the first nine months of the year.
Chief executive Samer Majali, who returned in 2021 to the carrier he led for several years, has overseen a rebuilding of Royal Jordanian's network, to the USA, the Middle East region and Europe, and claims traffic activity – overall, if not on every individual sector – has returned to pre-crisis levels.
The airline, which has a plan to increase its fleet from 24 to more than 40 over the next three to five years, in October struck a deal to take 20 Airbus A320neos and signalled its intent to introduce 10 Embraer E2-family jets into its fleet.
What lies ahead in 2023?
Rising fuel costs have prompted Royal Jordanian to push back its aspirations to reach breakeven in 2023. The airline now expects to reach that point in 2024.
As part of its fleet renewal plans, the carrier is in talks with Boeing over adding more 787s to take its fleet to 11 of the type.
How far through recovery is airline industry?
1

2

3

4

5

6

Currently reading

How far through recovery are Middle East airlines?

7