A carrier-by-carrier guide to the progress North American airlines continued to make in their recovery from the Covid-19 crisis during the past year and a look at how much further they have to go in 2023.
Much as they had before the pandemic, North American carriers are leading the return of industry profits and will be the first region to return to the black.
Aided by swift state support measures from the US govenment when the pandemic hit and a sizeable domestic market to lean back while border restrictions were in place, North American carriers had already all but wiped out heavy pandemic losses in 2021.
After US borders reopened in November last year, travel demand surged – further boosted by the strong US dollar that has made international travel even more affordable – and IATA projects North American operators will make a net profit of almost $10 billion this year. It sees a similarly sized profit in 2023, enough to drag the whole industry into profit for the first time since the pandemic
North American passenger capacity and traffic is within a single digit percentage of pre-pandemic levels this year, at 6% and 9% respectively, and IATA expects this to move within touching distance of 2019 levels next year.
AIR CANADA
How did things improve in 2022?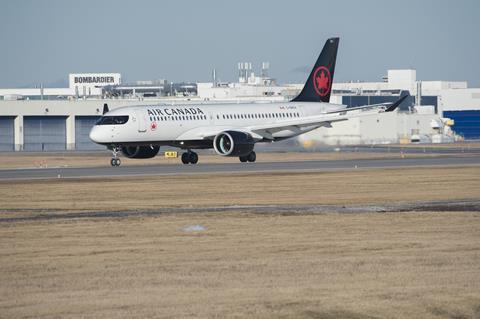 Air Canada has yet to return to profitability since the country lifted all remaining Covid-19-related travel restrictions in September, but it made strides in that direction. The airline's third-quarter revenue more than doubled compared with its 2021 results for the period, but the flag carrier still lost C$508 million ($373 million).
Chief executive Michael Rousseau acknowledged that his company experienced difficult summer months, but said the airline has been on an upward trajectory and is now operating at pre-pandemic levels.
Air Canada ordered another 15 Airbus A220-300s in a deal that brings its total orders for the Canadian-built type to 60 jets. The deal is "a clear indication that we are emerging from the pandemic solidly positioned", the airline said.
What lies ahead in 2023?
Seeking to rebuild its global network, Air Canada plans to restore 13 previously suspended routes to destinations in the US and add additional connections in the summer of 2023. The airline will also ramp up frequencies on existing US routes, increasing daily flights to its southern neighbor to 400. Air Canada will also seek to re-establish more of its services to Europe, adding three new routes to Brussels, Toulouse and Copenhagen.
ALASKA AIRLINES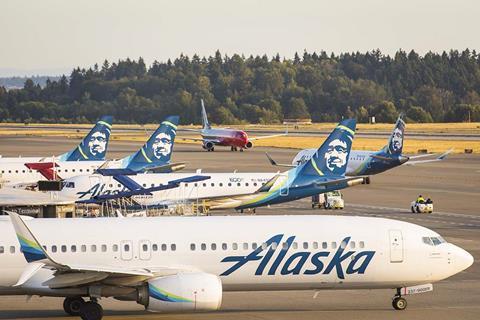 How did things improve in 2022?
Amid a relatively strong recovery from Covid-19, Alaska Air Group – parent of Alaska Airlines and Horizon Air – reported revenue of $2.8 billion in the third quarter 2022, the highest-grossing quarter in company history.
In October, the Seattle-based airline struck a new deal with its pilots amid the industry-wide shortage, with its 3,300 pilots represented by the Air Line Pilots Association, International (ALPA) voting in favour of a new three-year contract that includes wage increase of up to 23%. Alaska estimates it needs to hire 500 new pilots annually through 2025, and sees early signs that the new ALPA contract is helping attract and retain captains and first officers.
What lies ahead in 2023?
Holding some $3.2 billion in cash and marketable securities as of 30 September, Alaska has "ample funds to pay for our Boeing aircraft deliveries over the next year". Alaska has ordered 52 Boeing 737 Max jets and secured rights to purchase a further 105 – part of its plan to completely retire its Airbus A320s and De Havilland Canada Dash 8-400s by the end of 2023.
ALLEGIANT AIR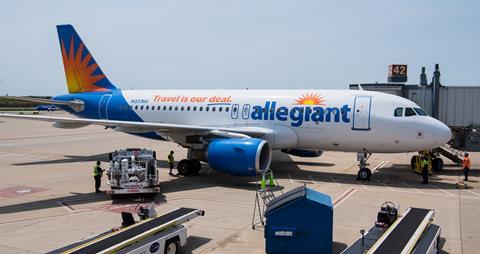 How did things improve in 2022?
A strong presence in the domestic and leisure markets had already helped ultra-low-cost carrier (ULCC) Allegiant Air to return to pre-pandemic levels by the third quarter of last year. It has since continued to grow, generating $560 million of revenue in the third quarter – 28% more than the same quarter in 2019.
However, the Las Vegas-based discounter reported a third-quarter loss of $46.5 million as operating costs increased more than 50% year-on-year. While higher fuel costs are a major of driver of increased costs, the airline was also hit with $35 million in property damage from Hurricane Ian in September. Allegiant estimates that operational disruptions caused by the natural disaster resulted in a further $3.5 million loss of revenue.
What lies ahead in 2023?
Allegiant anticipates continuing to benefit from the rise of so-called "hybrid travel", where passengers combine business and leisure trips. The airline also reports a positive impact from newly retired Baby Boomers who "now have the discretionary time to travel more".
Notably in 2023 Allegiant plans to break up its all-Airbus fleet, which includes 112 A319s and A320s, with the expected delivery of three Boeing 737 Max jets – the first of 50 the airline ordered in January, with options for 50 more airframes.
AMERICAN AIRLINES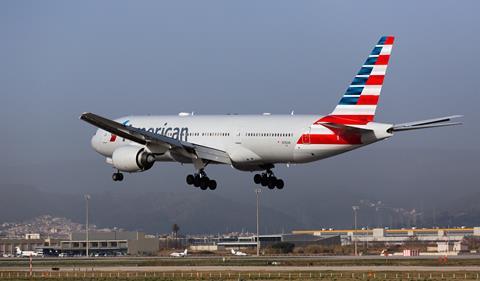 How did things improve in 2022?
Like other US carriers, American Airlines came roaring back during the second half of 2022, generating a $483 million profit in the third quarter on revenue of $13.5 billion – a quarterly record.
Also last year American said it will buy up to 20 of Boom Supersonic's in-development ultra-fast airliner Overture.
Despite a rosy back-half 2022 rebound, the Fort Worth, Texas airline continues working to turn a full-year profit. American is also not yet back to pre-pandemic size, predicting it will close 2022 with full-year available seat miles being 8-10% less than in 2019.
What lies ahead in 2023?
Uncertainty also surrounds American's regional flying and its Northeast Alliance with JetBlue Airways – the subject of an antitrust lawsuit brought by the US government.
In December, American's longtime regional partner Mesa Airlines said it was breaking ranks and planning to pull its aircraft from American's network and redeploy them with competitor United.
American also awaits the outcome of the Northeast Alliance lawsuit, which is seeking to force the dissolution of the pact that applies to American and JetBlue flights at Boston and New York. American has framed the partnership as giving it a better competitive position in those cities.
DELTA AIR LINES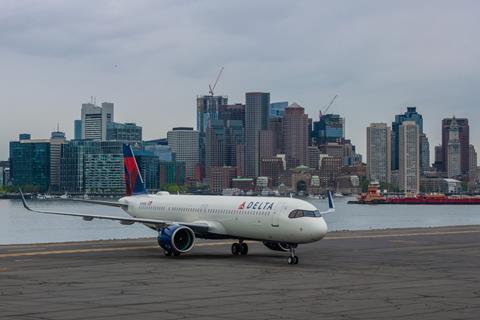 How did things improve in 2022?
Delta Air Lines' management told investors in December that it's had a banner 2022 and is expecting full-year revenue to come close to the $47 billion the company reported in the year prior to the pandemic. Executives called it "a year of significant progress in the restoration of the airline's financial foundation" and said, "momentum is building".
Revenue in the fourth quarter of 2022 is anticipated to be 107-108% of that during the same period in 2019. Revenue from the lucrative corporate travel segment has recovered to about 80% of pre-Covid levels.
What lies ahead in 2023?
Delta is solidifying its premium position in the US market and plans to retire all of its 50-seat regional jets in 2023. According to Cirium fleets data, Delta and regional partners operating aircraft on its behalf have 49 of those jets, all Bombardier CRJ200s and all in storage. The airline also predicts that it will likely exceed the 2019 capacity benchmark (as measured in available seat miles) in 2023.
Even though a global recession, high jet fuel prices, supply chain issues and a labour shortage are among the headwinds facing Delta, airline executives are confident that its transatlantic flying as well as a new joint venture with LATAM Airlines Group in Latin America will fuel its growth.
Delta expects to end 2023 with 969 jets in its mainline fleet and 325 regional aircraft, from 902 and 367, respectively, in 2022.
FRONTIER AIRLINES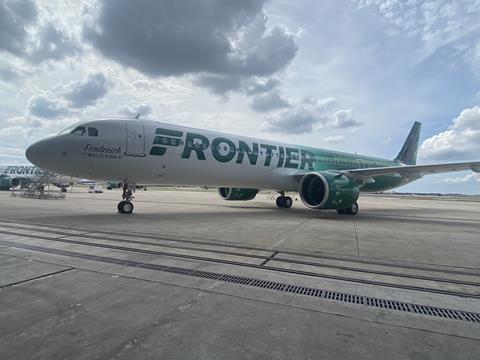 How did things improve in 2022?
Denver-based ULCC Frontier Airlines ultimately lost its February bid to acquire Spirit Airlines to rival JetBlue Airways, and has spent most of the year smarting from that experience. But, executives say, customers are now more willing to spend on air travel than prior to the Covid-19 pandemic, and the carrier seems well-positioned to reap the rewards of strong demand in 2022. The discounter reported profitable second and third quarters, with third-quarter revenue of $906 million, up 44% over the same three months in 2021.
On 11 October, Frontier took delivery of its first 240-seat Airbus A321neo – one of 158 such aircraft scheduled to be delivered through 2029 – and two A320neos. Frontier operates an all-Airbus fleet of 117 aircraft, according to Cirium fleets data. Frontier also holds orders for a further 18 in-development A321XLR and 51 A320neos – all part of the airline's plan to triple the size of its fleet by the end of the decade.
In November, Frontier opened a base in Phoenix that will employ up to 180 pilots and 275 flight attendants within its first year of operations.
What lies ahead in 2023?
As part of its aggressive expansion, Frontier plans to open a new crew base at Dallas-Fort Worth International airport in mid-2023 that is slated to employ up to 120 pilots and 220 flight attendants in its first year.
Thanks to new A321neos with greater range, Frontier also has its eye on an international expansion that could include new routes to Europe, Latin America and Hawaii. Though it has yet to announce new overseas destinations, executives are looking at the UK and Ireland as possible targets, being within striking distance of the US east coast.
Frontier will also seek to capitalize on the potential JetBlue-Spirit tie-up, which chief executive Barry Biffle believes would give his company a cost advantage over other US carriers.
HAWAIIAN AIRLINES
How did things improve in 2022?
Hawaiian's interisland and mainland US services supported the company to a small profit in the third quarter, while its international business continued to lag due to lingering Covid-19 travel restrictions. The company said the northern hemisphere's summer travel season did not disappoint, and demand for flights between Hawaii and the mainland USA has been "fully recovered for some time".
Japan, Hawaiian's most important overseas market, remained largely closed to inbound traffic until October. The airline will gradually increase capacity to its Asian and Pacific destinations so as not to overstretch itself during the recovery period.
At the end of the third quarter, Hawaiian was still only flying 52% of 2019 capacity on its international routes.
What lies ahead in 2023?
Rebuilding its network to Asia-Pacific destinations will be a top priority for the carrier in 2023. The carrier will launch a weekly flight from Honolulu to the Cook Islands in the South Pacific in May, a route that it last flew in 1993.
Hawaiian will also jump into the e-commerce ring, as it has committed to operate at least 10 Airbus A330-300 freighters for Amazon for eight years. The carrier says it will open a new US-mainland crew base to support the operation. Hawaiian will begin flying for Amazon in autumn 2023 and plans to place the other nine into service by the end of 2024. It sees the Amazon deal as "a new long-term diversified stream of revenue with no aircraft acquisition costs".
JETBLUE AIRWAYS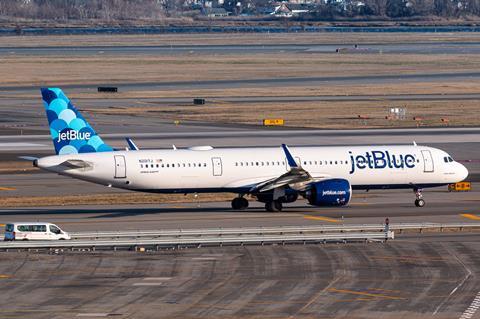 How did things improve in 2022?
No longer buoyed by federal pandemic aid, JetBlue Airways reported a third-quarter profit of $57 million as it stood poised to acquire discounter Spirit Airlines after a long and drawn-out tug-of-war for the carrier with rival Frontier.
Riding a strong performance over its summer peak, the New York-based low-cost carrier posted revenue of $2.6 billion for the three months ending 30 September, up 30% from the same period of 2021.
In February, the airline bolstered its fleet moderinsation by ordering 30 more Airbus A220-300s, bringing its firm commitment for the type to 100. Then, in October, JetBlue's $3.8 billion bid to purchase Spirit Airlines was finally approved by Spirit shareholders. The acquisition would position the JetBlue-Spirit combination as the USA's fifth-largest airline behind American Airlines, Delta Air Lines, Southwest Airlines and United Airlines. Chief executive Robin Hayes received confirmation of a job well-done, snagging a two-year contract extension in December.
What lies ahead in 2023?
JetBlue's tie-up with Spirit is pending approval from US antitrust regulators – a decision is expected sometime in 2023 – and has come under intense scrutiny as part of the federal American Airlines-JetBlue antitrust trial in Boston, which concluded in November. Attorneys with the US Department of Justice had expressed concern with JetBlue's plan to swallow Spirit, casting a shadow on the deal's future. If approved, the deal is expected to close in the first half of 2024.
The carrier will further expand its fledgling transatlantic operation, adding Boston and New York flights to Paris in the summer
SOUTHWEST AIRLINES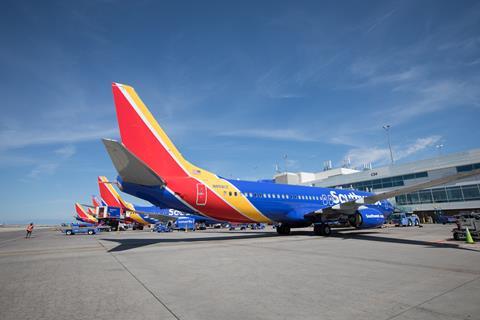 How did things improve in 2022?
The USA's longtime low-cost powerhouse Southwest Airlines continued to earn solid profits as it worked against pilot and aircraft shortages to bring its network back to pre-pandemic scale. By the end of November, it had hired 970 new pilots – that number exceeded only by legacy mainline carriers American, Delta and United.
The Dallas-based airline turned a $277 million profit in the third quarter of 2022, pushing it to a $759 million profit for the first nine months of the year.
While it has been expecting further sequential improvement in the fourth quarter, the airline ended the year battling major operational disruption after the airline was notably hard hit by the winter storms which hit the USA over the busy holiday travel period. Chief executive Bob Jordan vowed staff and customers will "never again face what's happening right now" after it was forced to cancel and delay thousands of flights across its network, prompting criticism from the US DOT.
What lies ahead in 2023?
Southwest's ability to expand has been, and will continue to be, constrained, with the carrier struggling to get aircraft from Boeing and finding itself short of sufficient numbers of pilots. Southwest expects to close 2022 having received 66 737 Max 8s from Boeing – well short of the 114 (including the -7 and -8 variants) it had previously expected to take.
Southwest has been particularly impacted by delays to Boeing's 737 Max 7 certification programme – for which the carrier is a leading customer, holding orders for 182 of the jets. The airline says delivery delays will continue into 2024. Pilot staffing constraints will also be an issue.
Still, Southwest expects to expand next year. It expects to lift its capacity 10% year-on-year in the first quarter and 14% in the second, and that its overall network will be at 90% of its pre-pandemic size by next summer.
SPIRIT AIRLINES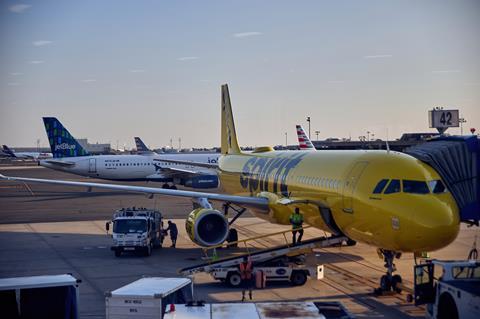 How did things improve in 2022?
The Miramar, Florida-based discounter has been slow to recover from the Covid-19 pandemic. Spirit reported a $36.4 million loss in the third quarter of 2022 due to weather-related disruptions, higher fuel costs and operational constraints. But operating revenue rose, reflecting strong demand for discount air travel.
In December, Spirit pilots represented by ALPA won a 27% pay raise in a tentative new deal with the airline. Spirit also took deliveries of several new Airbus A320neos toward the end of the year, boosting the airline's all-Airbus fleet to 191 aircraft, according to Cirium fleets data.
The target of a bitter acquisition war that stretched over five months, Spirit shareholders finally agreed to be acquired by JetBlue – a highly scrutinised transaction that still needs regulatory approval.
What lies ahead in 2023?
The new pilot contract went into effect in January, and represents a $463 million gain over a two-year period for Spirit pilots.
Managing the Spirit-JetBlue merger will be a priority for the carrier in 2023, a regulatory decision on the tie-up is expected sometime in 2023 and Spirit anticipates that the deal will close no later than the first half of 2024.
SUN COUNTRY AIRLINES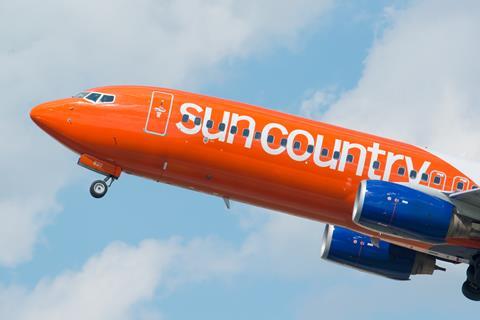 How did things improve in 2022?
Pursuing a strategy to "grow sensibly through the recovery", the vacation specialist returned to profitability in the third quarter, posting a $10.7 million profit amid higher operating costs and ongoing struggles to fill flight crew slots. The airline brought in revenue of $222 million in the third quarter, a 28% increase compared with $174 million in the three months ending 30 September 2021.
Flying a mix of scheduled service, charters and cargo, Sun Country operates an all-Boeing fleet of 737NGs, including 42 passenger jets and 12 dedicated freighters for Amazon. Sun Country had hired 91 pilots on the year as of 1 November and made "significant progress in expanding our pilot training pipeline", Jude Bricker, Sun Country's chief executive, has said.
What lies ahead in 2023?
In one of the airline's largest-ever expansions, Sun Country plans to roll out 15 new nonstop routes from its base in Minneapolis, Minnesota in 2023. With the new routes to mostly small and mid-sized markets, Sun Country's network would grow to 120 routes and to 90 airports throughout the USA as it looks to capitalize on "robust" demand for leisure travel.
UNITED AIRLINES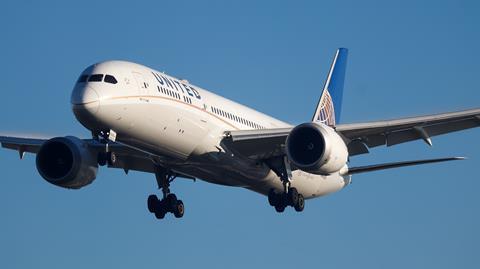 How did things improve in 2022?
United Airlines came out swinging in 2022, signing a major pact with Emirates Airline in September and in December revealing a massive order for 100 Boeing 787s (with 100 more options) and 100 737 Max. The moves came as a volley against its competitors, with United's top brass describing the strategy as positioning the carrier for major international expansion in the post-Covid-19 recovery. Chief executive Scott Kirby calls United "the de facto flag carrier of the United States".
The Chicago-based airline also solidified its financial health in 2022, turning a $942 million profit in the third quarter – double its profit one year earlier but still shy of 2019's third-quarter figure.
What lies ahead in 2023?
In 2023 and going forward, United plans to expand its fleet and international network on the supposition that air travel demand will continue recovering from pandemic-era lows.
The airline will develop its new partnership with Emirates, through which the carriers will sell seats on each other's flights, opening vast swaths of geography – including cities in India and Africa – to United's network, its executives have said. United also plans to expand its flying to Europe in summer 2023.
On the fleet front, United expects next year to acquire more than 100 new aircraft, including 95 737 Max, two 787s and six Airbus A321neos. That averages out to two new aircraft entering the fleet every week.
All that expansion does pose some risk. Should demand for international travel fail to materialise as predicted, United could be particularly exposed, warns a recent Morningstar financial report.
US REGIONAL AIRLINES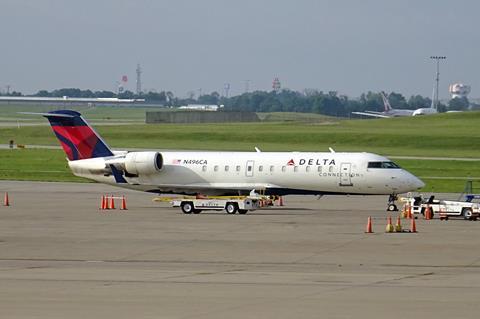 How did things improve in 2022?
The USA's industry-wide pilot shortage has been felt most acutely by regional airlines, which have been haemorrhaging qualified captains and first officers to majors that have rebounded more robustly from the pandemic. Industry group Regional Airline Association (RAA) has said that more than 500 aircraft are parked because regionals do not have enough pilots to fly them.
The pilot shortage has resulted in diminished or lost air service at 76% of US airports since October 2019, with many small communities becoming entirely disconnected from major airline hubs. "Small community air service will be a thing of the past" without intervention from US lawmakers, the RAA has warned.
With US regional airlines struggling to fill cockpit seats, several have dangled hefty signing bonuses and upping pilot pay significantly. Envoy Air, Piedmont Airlines and PSA Airlines – all subsidiaries of American Airlines – offered $100,000 in bonuses for pilots who accepted conditional job offers between 15 November and the end of the year. Market conditions have made it a "lucrative time to be an airline pilot", said Ric Wilson, Envoy's vice-president of flight operations.
Utah-based SkyWest represented a bright spot in the 2022 regional landscape, turning a $48 million profit in the third quarter and reporting that demand for air travel remains "exceptionally high". The regional carrier – which contracts with Alaska Airlines, Delta Air Lines and United Airlines – added 37 Embraer 175s to its operations during the year.
What lies ahead in 2023?
Under pressure from the pilot shortage, Mesa Air Group, parent of regional carrier Mesa Airlines, disclosed 19 December plans to end its 30-year partnership with American Airlines in favour of a new, five-year agreement with United Airlines that is still to be finalised. Mesa will stop operating on behalf of American on 3 April and plans to begin transitioning its fleet and facilities in March.
In another shake up in the US regional airline industry, Air Wisconsin – which currently operates CRJ200s in the United network on a soon-to-expire contract – is in the process of transitioning to operating on behalf of American in 2023.
SkyWest expects to make "modest profits" throughout 2023 due to the pilot shortage continuing to constrain operations, the carrier's executives said during the company's third-quarter earnings call.
WESTJET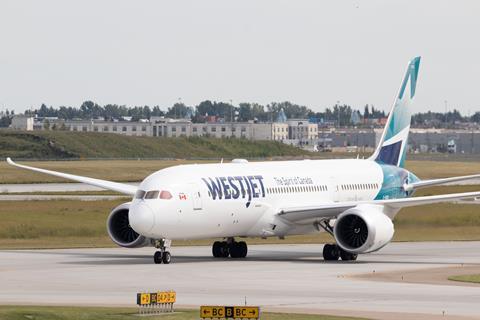 How did things improve in 2022?
Under its new chief executive Alexis von Hoensbroech, WestJet decided to refocus its strategy. It's chosen a three-part pivot, designed to return the airline to the successes of its past: pursuing low-cost flying, focusing on leisure travellers and concentrating its operations on the Canadian west. A major upshot of the new strategy was that WestJet paused its international expansion, cancelled orders for three Boeing 787s and brought the remaining widebodies back home to Calgary from eastern Canada. It took delivery of the seventh and final Dreamliner airframe in early September.
"It's not the strategic goal for WestJet to be a widebody operator. It's an opportunistic business and we do it as long as it makes sense," von Hoensbroech said in August.
Then, in December WestJet announced its first-ever flights to Asia – a thrice-weekly seasonal connection to Tokyo - as well as schedule expansion to Europe, all from its hub in Calgary.
Late in the year WestJet announced an order for 42 Boeing 737 Max 10 jets, an aircraft with an uncertain certification timeline due to new regulatory requirements, in addition to 23 earlier Max orders.
What lies ahead in 2023?
Von Hoensbroech's work in 2023 will focus on integrating Sunwing Airlines and Sunwing Vacations into the business, after the transaction to buy the Canadian brand gains regulatory approval. He's promised to lift capacity in Calgary by a quarter over 2022, and that future route announcements will focus on domestic as well as other North American additions using its narrowbody aircraft. WestJet is planning to enhance its presence in western Canada and grow strategy in eastern Canadian communities through increased continental flights and more direct routes to sun and leisure destinations.
Then, in December WestJet announced its first-ever flights to Asia – a thrice-weekly seasonal connection to Tokyo - as well as schedule expansion to Europe, all from its hub in Calgary.
WestJet will add its first Asian route during the summer when it launches a seasonal service from Calgary to Tokyo using 787 aircraft, as well as expanding its European network with Barcelona and Edinburgh services.
Additional reporting by Jon Hemmerdinger and Howard Hardee.
How far through recovery is airline industry?
1

2

Currently reading

How far through recovery are North American airlines?

3

4

5

6

7