Few years have been such a 'game of two halves' than 2022 for the airline industry.
A year which began with airlines still in the grip of Covid restrictions as the Omicron variant threatened a fresh round of disruption, ended with airlines breaking revenue records in the summer and travel rules being relaxed in the last key markets not to have done so.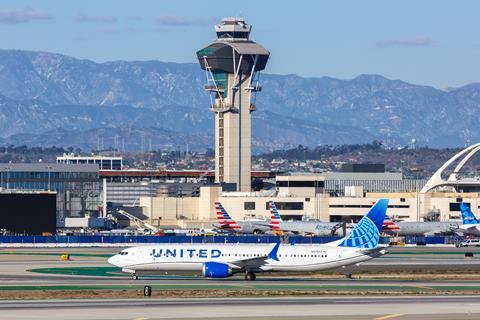 Along the way airlines have had to cope with operational challenges as staff shortages across the aviation sector meant the industry struggled to ramp up capacity in line with demand, prompting disruption at many airports – most notably in Europe. Labour and supply chain issues also hit aircraft deliveries as the manufacturers struggled with their own ramp-up challenges.
While this clipped the rate at which airline capacity came back, travel challenges did little to dampen demand – which was to prove every bit as pent-up as airline executives could have hoped when the opportunity to travel came.
Russia's ongoing invasion of Ukraine brought both direct consequences for airlines operating in these markets, and a wider indirect impact through the closure of Russian airspace to many operators and fuelling the jump in oil prices in the summer.
While this drove airline costs higher – particularly for those carriers with no fuel hedging in place – yields remained robust. As a result airlines across the regions were largely profitable, at least before restructuring costs, for the July-September period. In many cases revenues outstripped pre-pandemic levels even though capacity had not been fully restored, reflecting high yields and a stronger cargo contribution.
Just as they had in the profitable years before the pandemic, North American carriers – further supported be the strong US dollar making international travel attractive – are leading the way in profits. IATA projects the region's carriers are the only ones that will make a profit this year, a collective net profit of almost $10 billion.
That though will be outweighed by losses racked up across other regions meaning IATA expects the industry to make a collective net loss of $6.9 billion. That though is a sharp improvement on the $42 billion and $137.7 billion lost in 2021 and 2020 respectively – and is nearly $3 billion less than IATA was projecting the industry would lose in its June forecast.
IATA sees the industry returning to profit next year, albeit a narrow one of less than $5 billion. That again is led by North American carriers. Indeed while it sees small profits for European and Middle East carriers – it still sees African, Asia-Pacific and Latin American carriers in the red next year.
Passenger traffic globally is expected to be back to around 70% of pre-pandemic levels this year and to climb to 85% in 2023.
While revenues and yields in the cargo business, the mainstay of many airlines during the pandemic, have and are expected to continue to drop on the pandemic highs, both will still be above 2019 levels in 2019.
How far through recovery is airline industry?
1

Currently reading

How far through recovery is airline industry?

2

3

4

5

6

7