Despite the potential for the Omicron variant of Covid-19 to stymie air travel demand hopes, airlines end 2021 some way through making up the ground on pre-crisis activity.
The extent to which airlines have recovered from the crisis, however, depends heavily on their geography, business model and management strategy.
For European airlines, momentum had been growing across the year, in line with the successful roll-out of vaccination programmes. European short-haul travel began opening up in the summer with the lifting of quarantine requirements for fully vaccinated travellers. That notably stepped up in the second half of the summer and into an extended shoulder season for leisure travel.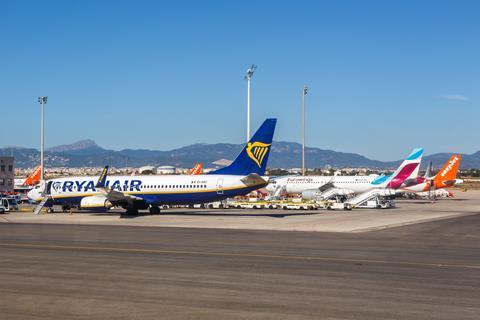 Even the most cautious of European airlines began operating capacity at least at half pre-crisis levels, while many were able to report an underlying profit in the third quarter.
While the opening of the US market took longer than European network carriers hoped for or expected, it provided a further boost to their recovery hopes in November.
That, though, was before worries over the transmissibility and the effectiveness of vaccines against Omicron threatened to strangle the recovery in air travel, compounding the existing fourth wave of Covid experienced across Europe.
While the bump in the road coming during the lower-capacity northern hemisphere winter season means the fresh restrictions are not as damaging as they might be, airlines in the region will still be nervously hoping restrictions prove short-lived and do not jeopardise their expectations of a stronger summer in 2022.
Air France-KLM returned to an operating profit during the third quarter, as it flew two-thirds of its pre-crisis capacity levels. KLM delivered an operating profit, while Air France remained in the red in the quarter. Notably the group's low-cost unit Transavia delivered a €105 million ($119 million) profit for the period, reflecting the rebound in European leisure travel in the second half of the summer.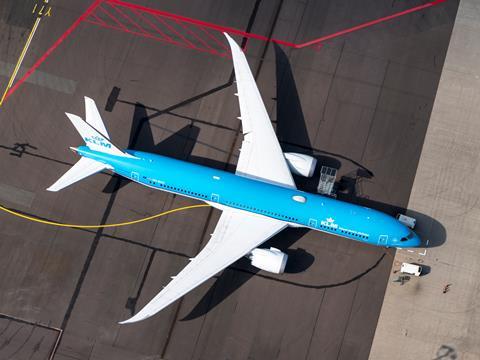 Fleet
As of the end of September, Air France-KLM was operating 513 of its 537 aircraft. The parked aircraft notably include eight Air France Airbus A380s, which the airline has retired from service, and nine Embraer ERJ-145 regional jets. Air France during 2021 took delivery of its first Airbus A220, while the group ended the year by picking Airbus A320neo family for a fleet renewal at KLM and Transavia. It has ordered 100 of the type for delivery beginning from 2023 and took purchase options on another 60.
Outlook
Air France-KLM has been expected to operate 70-75% of pre-crisis capacity in the fourth quarter. It has not given capacity guidance for the full-year, citing uncertainty around the re-opening of Asian markets. It does, though, expect its EBITDA to be positive for the fourth quarter and for 2022 as a whole.
Lufthansa Group also returned an adjusted operating profit in the third quarter, a performance driven by its cargo business but in which its leisure unit Eurowings was also a notable contributor. Eurowings made a profit of €108 million for the period. That marked a strong recovery for Eurowings, which had been restructuring even before the pandemic hit.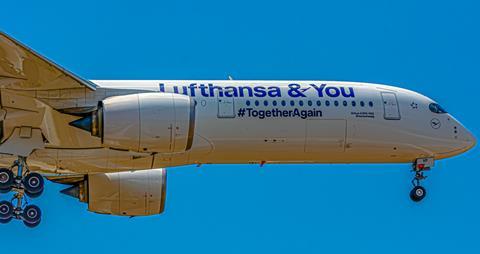 By contrast the group's network carrier passenger activities racked up a loss of €450 million over the same period.
Notably Lufthansa has repaid the last tranche of government aid it received during the Covid-19 crisis, clearing the way for the German state to sell its remaining stake in the business.
Fleet
Lufthansa Group has been working through a major fleet reduction process across the group, under which is it cutting its pre-pandemic fleet from around 800 aircraft to 650. That includes moves to reduce the number of long-haul aircraft types it operates from 14 to eight.
Group chief executive Carsten Spohr in November said the carrier had just under 500 aircraft in service, and another 60 ready to undergo maintenance work for them to return to service in the summer.
Outlook
Lufthansa Group has been expecting to reach around 60% of its pre-crisis capacity levels in the fourth quarter, and to operate at above 70% of 2019 levels next year. The group expects to remain cash-positive in the fourth quarter of 2021.
IAG
Spanish carriers Iberia and Vueling have led the recovery at IAG. Notably Iberia, aided by relatively open travel markets to Latin America, was the only carrier in the group to post a profit in the third quarter. By contrast, Aer Lingus and British Airways have been hit by tighter restrictions, though the easing in November of travel rules to the USA has given the latter a boost in the key transatlantic market. IAG posted a group operating loss of €452 million for the third quarter.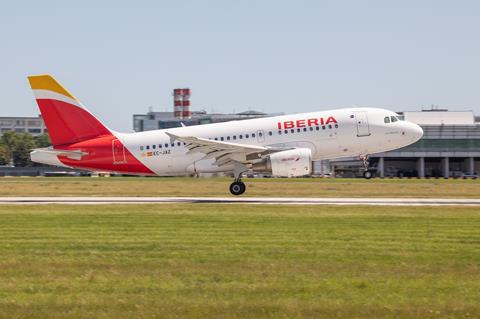 BA continues work on a new lower-cost short-haul operation as its vehicle to restore short-haul routes from London Gatwick, while IAG's move to acquire Air Europa – agreed prior to the pandemic – will now only happen under completely new terms.
Fleet
British Airways returned the A380 to service in November, though Cirium schedules data shows over half its fleet of ultra-large aircraft remain in storage. The data shows almost a fifth of BA's 253 aircraft in storage.
Similarly, Cirium data shows 10 out of 54 Aer Lingus aircraft in storage. Iberia retired its fleet of Airbus A340-600s at the end of last year, while less than 10% of Vueling's 126 aircraft are still parked, Cirium data shows.
Outlook
Prior to Omicron, IAG expected group capacity to have reached 60% of 2019 levels in the last quarter of 2021, led by higher capacity levels at Iberia and Vueling. IAG expects to post a full-year operating loss of around €3 billion before exceptional items. However, the group, which plans to restore its key North American capacity to pre-crisis levels next summer, expects to return to profit in 2022.
Aeroflot
Bolstered by a large a domestic market, Aeroflot Group was the first major European carrier to return to some scale of operations during the pandemic. That has continued and the more than 12.5 million passengers the group carried on domestic routes in the third quarter is around a fifth above pre-crisis levels.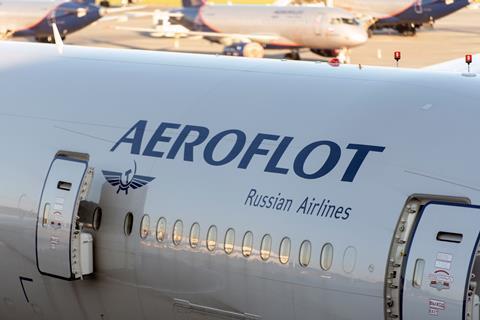 While the group's overall passenger numbers and revenues were still below pre-pandemic levels, Aeroflot was able to post its first quarterly net profit during the crisis in the third quarter.
In October, Aeroflot's mainline passenger levels remained around a third down on 2019, but the group's low-cost unit Pobeda was 40% up on its pre-crisis activities as the leisure market rebounded strongly.
Fleet
Aeroflot was operating 352 aircraft at the end of September 2021 – a dozen less than it had at the same point two years ago. Cirium fleets data as at mid-December lists 26 out of 356 aircraft across Aeroflot, Pobeda and Rossiya as being in storage.
The group's fleet is set to increase by two aircraft during the fourth quarter, as 11 new deliveries are partly offset by the phase-out of nine aircraft during the period.
Similarly to Aeroflot, Turkish Airlines has benefited from a large domestic market and strong tourism demand. This has enabled it to gain momentum in restoring capacity. In the third quarter of 2021, Turkish Airlines' passenger capacity was back at over four-fifths of pre-crisis levels and revenues at 85% of the 2019 figure.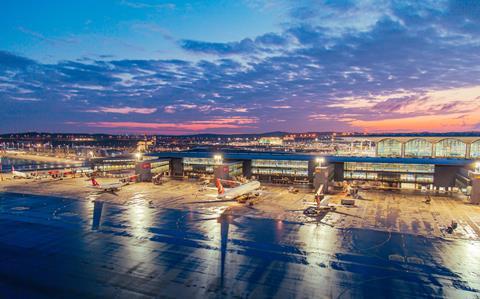 This, together with a strong cargo performance, not only helped the carrier into the black for a second consecutive quarter, but also meant it outstripped its 2019 performance with a third-quarter profit of €722 million.
Fleet
Turkish Airlines' fleet stood at 372 as of the end of September 2021. That compares with 344 at the same stage in 2019 and includes six more Boeing 737 Max jets delivered during the third quarter.
Cirium fleets data shows the airline has now taken delivery of 24 of its current orders for Max jets. Turkish Airlines had originally ordered 75 of the type, but scrapped 10 of these altogether and switched 40 of them to options when the pandemic hit. The airline has until the the end of 2021 to exercise these options.
Ryanair
Europe's biggest airline by passenger number going into the crisis, Ryanair has adopted a similar philosophy to the one it applied during the financial crisis a decade ago: keeping the pressure on retrenching rivals by seeking to grab market share.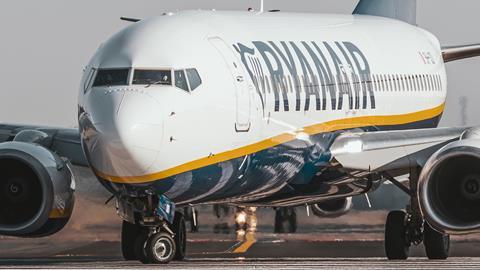 Ryanair capacity outstripped pre-crisis levels in November and in carrying 10.2 million passengers it had closed the gap to within a million of the number it carried for the same month in 2019.
The airline posted an operating profit of €254 million for the three months ending 30 September 2021.
Fleet
Cirium schedules data shows Ryanair Group has 448 aircraft back in service and lists just three Boeing 737-800s in storage. Ryanair, which began taking Max 8-200s this summer, says it was operating 20 Boeing 737 Max aircraft by the end of September. Cirium fleets data shows the carrier now has 36 Max aircraft and Ryanair expects to have over 65 of the type for next summer.
Outlook
Prior to the emergence of Omicron, Ryanair was expecting to carry more than 100 million passenger numbers for its financial year ending 31 March 2022 – it had set a guidance range of 90-100 million. It expects to cut losses to around €100-200 million for the year.
For the following year, running from April 2022 to March 2023, it sees passengers reaching 165 million. That would comfortably outstrip the 149 million it flew pre-crisis.
EasyJet
Where Ryanair has put an emphasis on winning market share, another player in the European low-cost space, EasyJet, has taken a more cautious approach. It has focused much of its capacity on securing and enhancing its position at key airports, such as London Gatwick, while it has been reluctant to run flights if they do not make a financial contribution. It means EasyJet enters 2022 still some way from pre-crisis activity.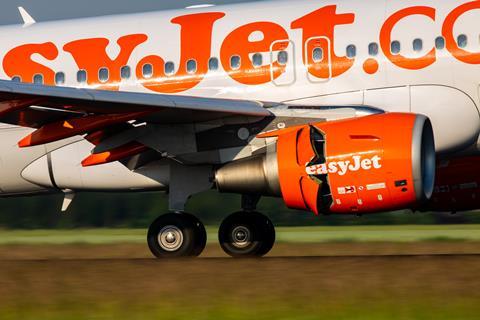 Fleet
As of the end of September, EasyJet had an operational fleet of 308. That is 34 less than the same at point in 2020, comprising the redelivery of 22 predominantly Airbus A319s to lessors, and a dozen aircraft which remain in storage. EasyJet expects to reach 322 aircraft during its current financial year, including the delivery of eight new units.
EasyJet's existing contractual fleet maximum for the year ending September 2024 stands at 328 aircraft, which would still be below its pre-crisis fleet size.
Longer-term the airline in late November confirmed the conversion of options and purchase rights on 19 more Airbus aircraft for delivery between 2025 and 2028. As a result the airline holds 118 future A320/321neos orders, purchase options on six more and unexercised purchase rights on 53 aircraft.
Outlook
EasyJet is expecting to lift capacity from 65% of 2019 levels in the last quarter of the 2021 calender year to 70% in the first three months of 2022. It the expects to ramp up capacity to reach around pre-crisis levels by the end of September. The airline, which has lost almost £2 billion ($2.7 billion) since the pandemic hit, has not given any financial outlook for its financial year ending September 2022.
One of Europe's most active airlines during the crisis, Wizz Air has launched a string of new bases since the pandemic hit – notably in Italy and at London Gatwick – as it bids to grow market share through the crisis. Ambitious Wizz was also widely reported to be behind a takeover approach for EasyJet last September – which the UK carrier rejected.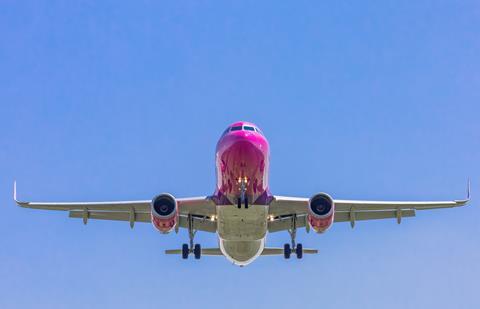 Fleet
Wizz Air's fleet stood at 144 as of the end of September, a dozen more than at the same stage in 2020 as it continued to take delivery of new Airbus A320neos. It plans to add 26 more Neos for next summer. Longer-term, Wizz at November's Dubai air show signed for 75 more A321neos and 27 A321XLRs – part of a wider Indigo agreement for 255 jets – over the course of 2025-27.
Outlook
Wizz expects to post a loss of a further €200 million in the last quarter of the calendar year as part of what it describes as a "transitional year". The airline posted a loss before exceptionals of €125 million in the first half – though the vast majority of this was lost in the April-June period. Under its plans to operate 170 aircraft next summer, Wizz expects its capacity to be 50% above pre-crisis levels.