No European country's carriers have struggled to secure or retain a leading presence in their own market more than Italian operators, as the collapse of Air Italy further illustrates.
A succession of carrier failures and mergers has seen a series of Italian airline brands exit the market over the years. All the while it has been Europe's expanding low-cost carriers, rather than Italy's serially-sick national carrier Alitalia, that have capitalised on the rationalisation. And as they grew stronger, so pressures on Italy's remaining carriers intensified.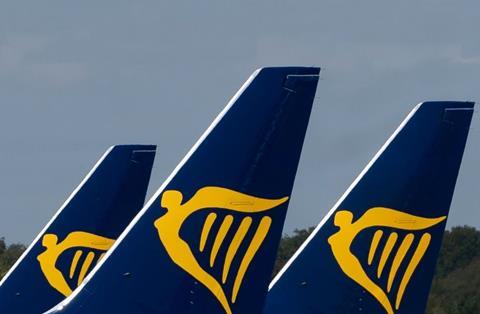 At the turn of the last decade there were a handful of Italian operators led by Alitialia, Meridiana, Wind Jet, Air Italy and Blue Panorama featuring among the 20 biggest operators on Italian routes. This already reflected Alitalia's incorporation of Italy's second biggest carrier at the time – Air One – and Volare, while Meridiana had in late 2009 agreed a merger with Eurofly.
Over the following years the likes of Wind Jet, Livingston and Air Vallee fell by the wayside, while Air Italy merged with Meridiana in 2011.
It was not to be until the revamp in 2018 of Meridiana following Qatar Airways' acquisition of a 49% stake in the operator that the Air Italy name was to resurface.
But this was to prove short-lived following the decision by its shareholders on 11 February to liquidate the carrier and cease operations.
The collapse of Air Italy, as well as start-up Ernest Airlines suspending operations in January, means that just two months into the new decade, Alitalia is by a distance the most significant Italian carrier in operation. Cirium schedules data shows only four of the 30 biggest operators across Italian routes by seat capacity are from Italy now that Air Italy has ceased flights.
Airline
Country
Seats (Jan 2020)
Share (%)
Ryanair
Ireland
3,587,220
27.0
Alitalia
Italy
2,247,642
16.9
EasyJet
UK
1,180,902
8.9
Wizz Air
Hungary
470,642
3.5
Vueling Airlines
Spain
406,622
3.1
Lufthansa
Germany
363,162
2.7
British Airways
UK
306,280
2.3
Air Italy
Italy
288,126
2.2
Air France
France
268,779
2.0
Emirates
UAE
221,272
1.7
Air Dolomiti
Italy
205,440
1.5
Turkish Airlines
Turkey
189,134
1.4
Aeroflot
Russia
174,376
1.3
Blue Panorama Airlines
Italy
166,667
1.3
Iberia
Span
165,092
1.2
KLM
Netherlands
164,622
1.2
Eurowings
Germany
152,480
1.1
Volotea
Spain
151,450
1.1
Qatar Airways
Qatar
136,012
1.0
TAP Portugal
Portugal
131,220
1.0
Total
13,285,242
Source: Cirium schedules data for flights to, from and within Italy Jan 2020
Even then, the second biggest is the Lufthansa-owned Italian regional carrier Air Dolomiti, while leisure carriers Blue Panorama and Neos complete the list.
And mention of Alitalia comes with the caveat that Italy's biggest carrier has been in administration for almost two years in an as-yet fruitless search for new investment.
SECOND-CARRIER SYNDROME
The collapse of Air Italy signals the end of efforts to establish a second prominent Italian operator. Air Italy's foundations lay in Meridiana, the Sardinia-based operator. The mergers with Eurofly and then Air Italy increased its size, but left many challenges and Meridiana found itself facing major restructuring, which it battled through during a streamlining of its operations in 2013 and 2014.
This though failed to end losses at the airline and its long-term owner – the Aga Khan through Alisarda – sought to find a fresh investor. That appeared in the form of Qatar Airways, which took a 49% stake in the airline. It embarked on a major company revamp and refresh – ironically at roughly the same time as its Gulf rival Etihad Airways was pulling the plug on its 49% investment in Alitalia.
But rather like Etihad experienced with Alitalia, Qatar found that changing the fortunes of Italian carriers was a far deeper task than a paint job.
Moves to build a long-haul network out of Milan Malpensa were stymied across the transatlantic, in part by the row with the US majors over what they saw as Qatar Airways using Air Italy as a proxy to expand in the USA. That left it isolated in finding US partners for the routes. Neither did its Asian routes last the distance, while its fleet plans were complicated by the grounding of the Boeing 737 Max – it had five of the type grounded and another five on order.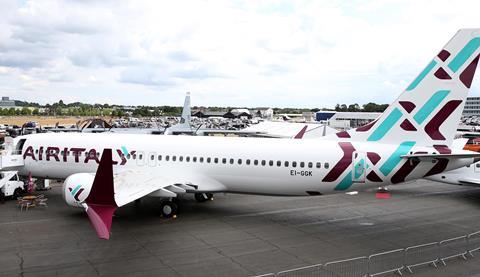 Against this backdrop losses continued. In mid-September 2019, Qatar Airways' finances for the year to end-March 2019 showed that Air Italy generated a QR542 million ($149 million) loss for the period. Italian media meanwhile reported the loss for 2019 at over $200 million.
Qatar Airways – only a couple of years into its Air Italy project – remained an enthusiastic investor. But it appears Alisarda, which had endured many years of losses with the carrier, had decided to call time on its involvement.
And restricted to a minority stake under EU foreign ownership and control rules, when the crunch time came for more investment, Qatar had few options left.
"Qatar Airways was ready once again to play its part in supporting the growth of the airline, but this would only have been possible with the commitment of all shareholders," the Gulf carrier said in its statement after the liquidation decision was confirmed.
NETWORK CONNECTIONS
Cirium schedules data shows that, in terms of seat capacity, Air Italy was the eighth biggest operator on routes touching Italy in January – and the second biggest Italian airline. But this represented little more than 2% of overall capacity on Italian routes – and rises fractionally when measured by the ASK metric, which takes greater account of longer route sectors.
What is notable is not just the extent to which Italian carriers do not dominate the market, but to which the big pan-European low-cost carriers do. Four of the five biggest airlines by seat capacity on Italian routes are Ryanair, EasyJet, Wizz AIr and Vueling. Between them they accounted for 43% of seat capacity on Italian routes in January.
As a comparison, in Spain – another country where pan-European budget carriers have flourished – the four biggest low-cost carriers account for 41% of the seat capacity on Spanish routes. But this includes Vueling and Iberia Express, both of which are Spanish. And three of the four biggest operators – Iberia, Vueling and Air Europa – are Spanish.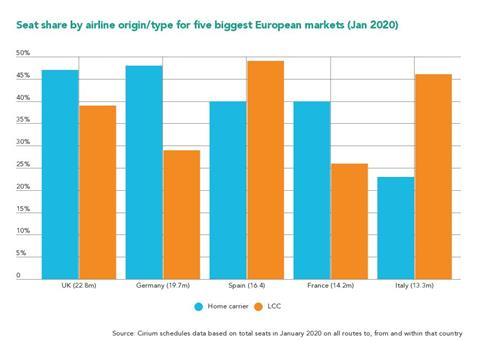 In Germany, the four biggest low-cost cost carriers account for 25% of seat capacity – almost half of that through Lufthansa unit Eurowings.
The strength of pan-European low-cost carriers owes much to the fragmented nature of the Italian market, creating plentiful opportunities for point-to-point services. Even within the Italian domestic market, Ryanar now accounts for a third of seat capacity – not far behind Alitalia.
They have benefited not just from the continued financial challenges at Alitalia, which has stifled its own growth attempts, but from the failure of other Italian carriers to emerge as strong, expansive rivals – particularly within the low-cost segment. Catania-based Wind Jet was the last home-grown airline to gain any momentum as a low-cost rival, before it collapsed in 2012 when a deal for Alitalia to buy the carrier fell through.
WHO COULD GAIN FROM AIR ITALY FALL?
The majority of the revamped Air Italy operations, reflecting its new strategy, were based at Milan Malpensa. At the time of its collapse the route network was a mix of established domestic routes – mostly linking southern Italian points with Malpensa – and flights to African destinations.
Air Italy network January 2020
Origin
Destination
Flights
Seats
ASKs
Milan Malpensa
Cagliari
73
7,884
5,595,438
Milan Malpensa
Catania
80
12,753
13,381,625
Milan Malpensa
Naples
82
13,600
9,433,331
Milan Malpensa
Palermo
90
16,312
14,727,158
Milan Malpensa
Lamezia Terme
74
11,397
11,041,700
Milan Malpensa
Rome Fuimicino
83
9,270
4,729,202
Olbia
Rome Fuimicino
98
15,980
3,960,467
Olbia
Milan Linate
98
17,046
8,613,924
Milan Malpensa
Tenerife Reinasofia
4
728
2,155,748
Milan Malpensa
Accra
9
1,476
6,670,100
Milan Malpensa
Cairo
44
7,926
20,740,704
Milan Malpensa
Dakar
18
4,536
19,045,659
Milan Malpensa
Lagos
8
1,312
5,717,832
Milan Malpensa
Male
13
3,276
25,332,974
Milan Malpensa
Mombasa
7
1,764
11,100,032
Milan Malpensa
Sharm el-Sheikh
13
3,276
9,795,768
Milan Malpensa
Zanzibar
7
1,764
11,454,892
Milan Malpensa
New York JFK
31
7,812
50,225,921
Milan Malpensa
Miami
27
6,804
53,994,335
Source: Cirium schedules data January 2020
It was operating two US routes from Malpensa to New York JFK and Miami respectively. It was a latecomer to the New York route, on which Alitalia, American Airlines, Delta Air Lines and Emirates – with its fifth-freedom flights – already operate. Only American operated Miami flights to Milan in competition with Air Italy.
On its domestic flights, Air Italy largely competed with Alitalia, EasyJet and Ryanair on relatively thick trunk routes – alongside two PSO connections from its historic Olbia home.
The demise of Air Italy seems likely to give a chance for EasyJet and Ryanair to tighten their grip in some domestic markets from Malpensa. EasyJet was already the biggest carrier at Malpensa, while Ryanair had more capacity in terms of seats and flights – if not ASKs – than Air Italy at the northern Italian airport.
The biggest impact is perhaps the curtailing of the wider ambitions for Air Italy to build a long-haul network from Milan Malpensa, while it also eyed breaking into the Rome market. By virtue of taking out a carrier seeking to gain share in the Italian long-haul sector, the question will be whether that will provide enough fresh impetus to tempt investors to take another chance on Alitalia after all.

Based in London, Graham has been with FlightGlobal for over 20 years predominantly working across its online news platforms and Airline Business. With a focus on developments across the airline industry as a whole, and within Europe in particular, Graham has also edited FlightGlobal daily papers from events such as the IATA AGM, moderates industry panels and co-presents the Airline Business podcast.
View full Profile