While traditional-style merger and acquisition activity such as the pursuit of ultra-low-cost carrier Spirit Airlines in the USA continues to dominate, there are signs of operators taking fresh approaches to securing investors and partners
A notable pick-up in consolidation and airline investment activity in recent weeks illustrates a variety of approaches to partnerships emerging in the pandemic recovery stage.
One such example is May's announcement of a link-up between French logistics firm CMA CGM and Air France-KLM.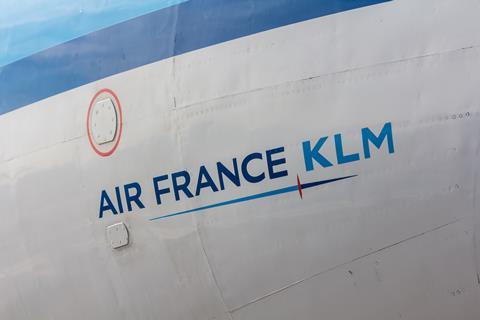 In this instance a new 10-year agreement is focused on driving growth in the revitalised air cargo market. Both companies have already shown ambitions to grow in this sector by signing up for the new Airbus A350 freighter, and operationally that is likely to prove useful as the partners jointly develop air freight operations in the years to come.
Significantly for Air France-KLM, having required state capital injections to overcome the crisis, it will also bring a fresh investor. CMA CGM – which only launched a dedicated airline operation a year ago in response to increased air cargo demand – is cementing its presence in the sector by agreeing to take up to a 9% stake in the group as part of Air France-KLM's capital raise.
In some ways it echoes Lufthansa in its moves for Italian start-up ITA Airways. The Star Alliance carrier group has teamed with Swiss shipping firm MSC Group to submit a bid for the airline.
Air France-KLM, a partner and former investor in ITA predecessor Alitalia, is itself widely reported to be working with Delta Air Lines in relation to a rival bid from private equity firm Cetares for ITA. Notably, repaying state aid secured during the crisis would lift restrictions limiting to 10% the amount it can acquire in another airline at this stage.
HOLDING STRUCTURE
More fresh thinking has been in evidence in South America, as Avianca – the first of the major Latin carriers to emerge from Chapter 11 bankruptcy protection – has been developing a holding company structure to bring the benefit of greater scale. Avianca and Brazilian operator Gol are to come together under a single holding company, while maintaining their own individual brands. The holding company, ABRA Group, will be UK-based.
The companies say the transaction, which is expected to close in the second half of 2022, will allow them to better compete in long-haul and cargo markets. The group is also set to encompass Viva Group's operations in Colombia and Peru, Avianca having disclosed a similar agreement last month to bring it and Viva under joint ownership.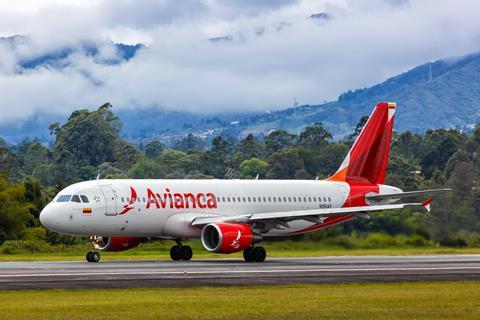 More traditional consolidation continues to play out in the USA, where JetBlue has not given up the fight for ultra-low-cost carrier Spirit Airlines. The board of the latter rejected JetBlue's rival offer citing concerns regarding the likelihood of it securing regulatory approval for a combination, opting to stick with a lower bid from Frontier Airlines. JetBlue subsequently launched a hostile bid and both sides have since attempted to sweeten the deal, prompting Spirit to delay its a shareholder vote on the Frontier offer until the end of June.
Domestic or home market consolidation – of which the US market is the most advanced example – remains where the majority of deal activity is focused. In the case of Korean Air's move for Asiana, the financial fallout from the pandemic was a catalyst for the merger. That, though, has had the opposite effect for IAG in its efforts to bolster its Madrid presence by acquiring Air Europa.
A deal originally struck in 2019 had already been restructured before it fell through at the end of last year amid European Commission competition concerns. IAG remains keen, however, working on a restructured deal under which it will provide a loan which can be converted into a 20% stake in Air Europa, as it continues to eye a majority holding.
"It is true last December that the competition authorities said the remedies we put on the table were not enough to do a deal," IAG chief executive Luis Gallego said in May. But he adds: "We want to have the flexibility to put remedies on the table that can allow us to do this deal."
In this instance, together with JetBlue's interest in Spirit – and the New York-based carrier's efforts to secure approval for a joint business venture in northeast USA with American Airlines – it is clear that regulators will be pivotal in how post-pandemic consolidation plays out.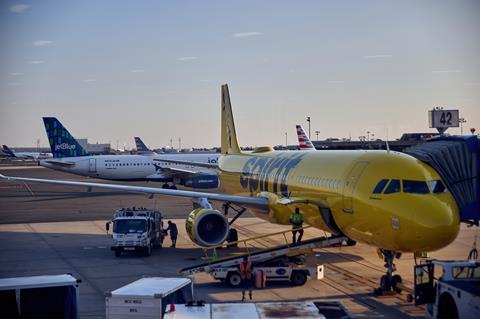 Likewise, airline financial health will be another significant factor. While the crisis might have hastened the need for some airlines to find new investors, damaged balance sheets mean potential suitors may be reluctant to move.
"I think there would have been further consolidation had we not had this crisis," IATA director general Willie Walsh told FlightGlobal in a recent interview. "There was a path to further consolidation and this has temporarily halted some of that activity.
"I think its going to be difficult for airline CEOs to look at acquisitions given balance sheet strength – and clearly the airlines that are strong from a balance sheet point of view have plenty of opportunities. But I think most of those will see the opportunity to grow organically."
He adds: "I think we'll get back to M&A activity in due course. There are still airlines out there that are sub-optimal in terms of their size and network who would benefit from consolidation. But I think the risk is the focus has got to be on liquidity in the short-term."