From the early days of the coronavirus pandemic in 2020, the Singapore Airlines Group (SIA) has stayed one step ahead of the game, putting it in a good position to reap 2022's rebound in air travel.
On 30 January 2020 SIA chief executive Goh Choon Phong found himself at a press conference in Tokyo to announce plans for a new joint venture with All Nippon Airways. Reporters' questions, however, focused not on the planned business tie up, but on a new virus in the Chinese city of Wuhan.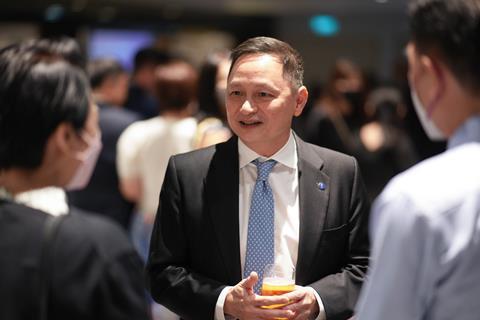 "We thought things could get worse, but we didn't now bad they could get," says Goh.
In early 2020, the industry's main experience with a dangerous pathogen was the SARS (Severe Acute Respiratory Syndrome) outbreak from China in early 2003. SARS hammered Asia-Pacific air travel for a few months, but by the summer of 2003 the crisis was largely over.
Border closures in early 2020 showed that the Wuhan coronavirus – subsequently renamed Covid-19 – was a different beast altogether. In April 2020, SIA carried just 11,000 passengers, representing a drop of over 99% from a year earlier.
"I'd never seen anything quite like it before," says Goh. "We knew from the outset that we needed to be able to get funding."
Goh recounted SIA's experience of the airline industry's existential crisis during a media roundtable at the recent Association of Asia Pacific Airline's 66th Assembly of Presidents in Bangkok.
Burning through S$300-400 million ($220-$290 million) monthly, SIA's need for a financial lifeline was acute.
SIA decided to go big in its funding requests and tap shareholders for S$15 billion – a bold move given that this was greater than the company's market capitalisation at the time. Goh and his team wanted to raise an amount that would help it outlast the pandemic, and bring peace of mind to the broader SIA team, which needed to focus on how it would ride out the crisis, however long it lasted.
While asking for such a large amount invited questions, ultimately the carrier's major shareholder, Singapore sovereign wealth fund Temasek Holdings, supported the fundraising effort, as did retail shareholders. The company also issued bonds and notes, and took financing against aircraft assets.
"We talked to our major suppliers and the [major airframers] to defer aircraft, because we no longer needed them in the near term, and thereby also deferred payments…we moved about S$4 billion worth of aircraft payments out of the first year of the pandemic," says Goh.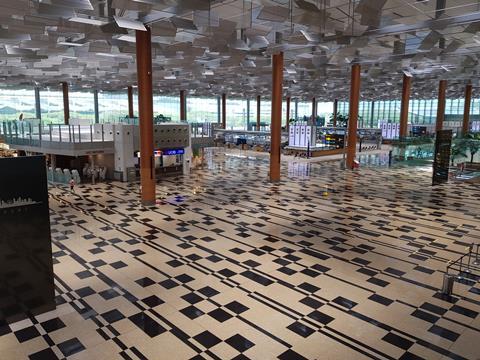 Given the collapse in air travel, SIA effectively freed staff for other work in the city state, including jobs that supported Singapore's response to the pandemic, such as contact tracers and social distancing ambassadors. Training continued during the pandemic, but a good deal of it was moved on-line.
"Our crew continued to enjoy some stability and income that helped [support their] families," says Goh. "We kept them on our employment book so that they could come back when we actually need them…now that the pandemic has subsided, they no longer need so many people, but we need a lot of people back."
While it was the carrier's expanded cargo operations which drove revenues during 2020-21, SIA management continued to eye potential openings for air travel, including creative new uses of any fifth freedom rights. Ultimately the light at the end of the tunnel became apparent in late 2021, when Singapore implemented its Vaccinated Travel Lane (VTL) schemed, which allowed vaccinated travellers to enter the city state without serving quarantine – although they were subject to a pre-departure Covid-19 tests and several tests after their arrival.
SIA, which had kept aircraft and crews ready throughout the pandemic, was ready for the emergence of VTLs. It also added capacity in anticipation of Singapore's broader opening in early 2022.
SIA's investment in capacity allowed it to generate a quarterly net profit of $85 million for the three months ended 31 December 2021 – its first quarterly profit since the start of the pandemic. Its investment in adding back capacity received further vindication in the first half of its 2022-23 financial year to 30 September, when it turned in a record first half operating profit of S$1.2 billion, with revenue tripling to S$8.4 billion.
Goh attributes the strong performance figures to SIA's determination to be ready for the recovery. In its first half results, SIA disclosed that staffing levels are nearly 100% of pre-pandemic levels, and 90% of its fleet is back in service. It says passenger capacity is at 75% of pre-pandemic levels, compared with just over 40% at regional peers. Overall capacity will rise to 80% of pre-pandemic levels in December.
"It is not just about managing the crisis and getting ready so that we could be first off the blocks when the recovery came, it was also about preparing ourselves for the future," says Goh.
For Goh, a key legacy of the pandemic is that it has seen SIA become more agile. Internally, for example, the approval process for important decisions by senior management has been streamlined. Externally, SIA is better able to take advantage of opportunities as they arise.
One example of this is the carrier's non-stop US network, where premium demand is particularly strong. According to Cirium schedules data, SIA will supply 51,000 non-stop seats to the USA this month, up 47% from November 2019. In particular, it is operating 65% more seats to Los Angeles, and 42% more seats to San Francisco.
SIA's non-stop US services are operated exclusively by the Airbus A350-900, which Goh says has proven to be an effective aircraft across its network. With 61 in-service A350-900s – including ultra-long range examples that focus on premium seating – the type accounts for nearly half of SIA's 138-strong fleet.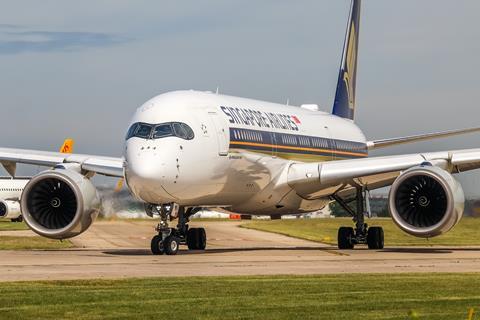 "If there are changes in the market, we will be able to respond very quickly in terms of capacity or even destinations," says Goh.
One key market for SIA and low-cost unit Scoot that is absent following the recovery is China, mainly owing to the strict 'zero-Covid' policy of leader Xi Jinping. While the onerous quarantine regime necessitated by zero-Covid dissuades most travellers from visiting the Mainland, Beijing has also sharply restricted inbound capacity.
Goh notes that the vast market accounted for less than 10% of SIA's traffic before the pandemic, although it accounted for a larger portion at Scoot. He is not optimistic about a fast reopening of the Chinese market, and says that demand there is being "artificially constrained." Still, he feels that when an opening occurs, SIA's emphasis on agility will help it to quickly capitalise.
On its broader plans, Goh indicates that SIA is still pursuing its "multi-hub" strategy, which seeks to mitigate the group's reliance on a tiny home market with no domestic network. He points to SIA's 49% share in Vistara, which offers exposure to India's domestic market. SIA has also confirmed that it is in talks with Tata Group – which owns the other 51% of Vistara – on the possible merger of the Indian carrier with Tata-owned Air India.
And though the pandemic may be fading away, Goh warns of future challenges for the sector including fuel prices, inflation, and deteriorating relations between China and the USA.
"These are issues that will come before all airlines," says Goh. "But we have the right foundations and the right attributes to succeed going forward because of what we've done throughout this whole pandemic. Not just for the near term, but for the long term as well."

Greg Waldron is the Asia Managing Editor of FlightGlobal, responsible for the team's airline, aerospace, and defence coverage across the region. He has worked at the company since 2009. In the airline space, Waldron has conducted dozens of interviews with airline leaders in the Asia-Pacific. He also covers areas such as MRO and safety. On the defence beat, Waldron has written extensively about the rise of Chinese airpower, as well as broader airpower developments around the region, such as indigenous fighter programmes, and regional acquisitions of foreign equipment. In addition, Waldron writes about commercial helicopters in the region and business aviation. Waldron worked has a freelance journalist with his work appearing in several business publications.