India's airlines have provided plenty of talking points in recent weeks, with the country's market promising to be one to watch as it emerges from the pandemic.
Already in May came the news that high-profile overseas executives would soon be leading two of India's established carriers: KLM chief executive Pieter Elbers at IndiGo and former Scoot chief executive Campbell Wilson at Air India.
In the latter case, eyes are on Tata Group as it formulates a long-term strategy for the newly privatised flag carrier – and decides what happens to related carriers including AirAsia India and Vistara. Notably, Wilson's appointment came after a botched attempt to name former Turkish Airlines chairman Ilker Ayci as Air India chef.
In IndiGo's case, Elbers' appointment comes amid a big shake-up at the top of the low-cost carrier, which in recent years has led efforts to make a success of tapping India's huge air travel potential.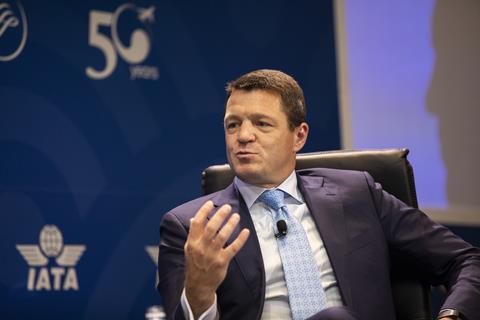 Two entrants are among those hoping to tap that same potential – including one familiar name.
This week, Jet Airways said it had finally received its air operator certificate from India's civil aviation regulators – a significant milestone that paves the way for its eventual re-launch.
The carrier, which collapsed in 2019, expects to restart operations in the third-quarter of the year, according to local media reports.
Start-up carrier Akasa Air meanwhile this week unveiled its first Boeing 737 Max in the airline's livery.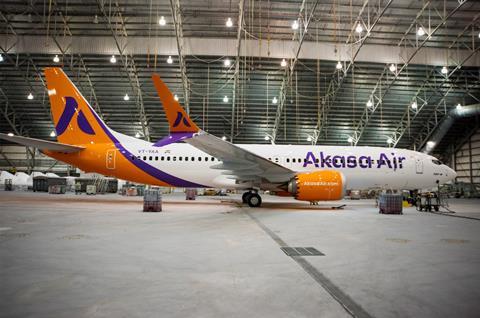 It has been aiming to open services for the summer season, and have 18 aircraft in operation by the end of its fiscal year.
Both start-up carriers are headed by industry veterans, with former Jet Airways chief Vinay Dube leading Akasa and former Vistara strategy chief Sanjiv Kapoor at Jet.
Amid the flurry of activity in India, IndiGo said this week that it is not worried that new market entrants will have a major impact on yields.
Undeniably, however, a market featuring several key developments over a short period of time – new leaders, a reinvigorated flag carrier, potential consolidation and a string of start-ups – is set to look very different over the coming months, one way or the other.
Subscribers to the Airline Business newsletter receive the Weekly Briefing first every week. Sign-up here.