Kenya Airways chief executive Allan Kilavuka sees an opportunity for the airline to return to growth in 2024, as it focuses in the near-term on implementing a restructuring aimed at securing a sustainable cost base.
"The main thrust of the restructuring process is cost-reduction overall," Kilavuka tells FlightGlobal during an interview on the sidelines of the recent IATA AGM in Doha. "It's important because we have legacy issues, which is high unit [costs] and that's what we want to bring down on a permanent basis so the model is sustainable going forward."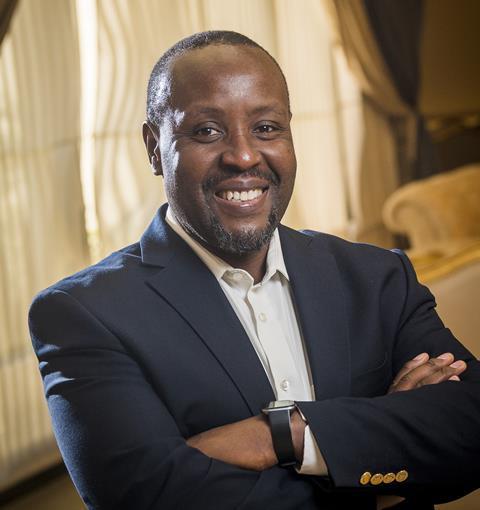 In terms of "areas where we are looking to reduce cost", he cites aircraft ownership, labour and distribution as examples.
"The next step, which is what we are doing right now, is negotiating with our lessors to bring down the cost of the leases on a permanent basis, and that is a very difficult but important discussion to have." he says.
Cirium fleets data shows the airline has 29 aircraft in service – a mix of Embraer regional jets, Boeing 737s and 787s – and nine currently stored.
"We have excess fleet, but not by much. So if we have the right agreements with the lessors, we can keep the aircraft – we can use those aircraft as support aircraft," Kilavuka says.
"We are also having discussions with our labour and social partners, and the idea there is to make staff more productive. We don't think we have a bloated staff, because we have already done staff retrenchments and rationalisation schemes. But now what we want to do is make the staff more competitive so we can… be more efficient flying.
"We have a very ambitious cost-out of all other costs, outside leases and labour," he adds, highlighting maintenance and distribution as key areas it wants address.
On the latter he notes the carrier has just become the first in Africa to launch an NDC offering – working with Verteil Technologies on a system using IATA's new distribution capability standards. "We are very proud of that. We will continue pushing more direct channels and look at opportunities for us to remove cost," he says.
The SkyTeam carrier was already facing challenges in its efforts to restore profitability, even before the pandemic hit and caused fresh financial pain. It did, however, report progress in cutting operating losses by three-quarters last year to KSh6.8 billion ($57.3 million), and through its continuing restructuring efforts Kilavuka sees a return to profit in sight.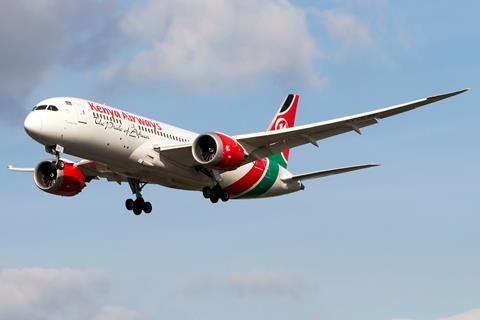 "We believe if we reduce costs on a permanent basis, the airline will turn around by 2024. In other words, we will be profitable by 2024," he says. "We are very confident. We have a good model, a good product, a good brand. We just need to make sure we have lower unit costs for operations.
"From 2024 going forward, we believe we can grow substantially, particularly because we will be operating from a very low cost base," he says.
That expansion will be fuelled by growth in the region's aviation market.
"We believe economies will improve because Africa has just opened up a free-trade area called African Continental Free Trade Area – and there is bound to be a lot more traffic moving from one area to another. There is a also a push for open skies within Africa; again, that helps us because there is going to be a lot more traffic moving within Africa.
"All those things conspire well for us to develop a growing and vibrant market. Between 2024 and 2030, we believe there is going to be exponential growth in traffic because of these factors."
Unlocking the potential of African aviation, however, has always been easier said than done – and to do so will require progress in liberalising aviation markets and improving infrastructure.
"Many countries in Africa have significantly improved their airports, their infrastructure – particularly on the cargo side. But there is a lot more than needs to be done," he says.
"There are projects that are ongoing right now to improve the airports, so that more airlines can fly from one place to another. There are projects to improve visa restrictions, and efforts to facilitate the African Continental Free Trade Area, so that is going to be the game-changer," he says, but adds: "Obviously, all these things can only happen if we get on with it."