If you want to cite an airline that has been particularly good at bucking industry trends during the Covid-19 crisis, it is difficult to look beyond Korean Air.
While most operators have reported swingeing losses, the SkyTeam carrier has remained profitable, as rocketing cargo revenues continue to offset a big chunk of lost passenger income. At the same time, while consolidation was viewed as an almost inevitable consequence of Covid-19 in the first months of the crisis, Korean is today responsible for one of the only – if not the only – examples of it taking place among the world's largest carriers.
Speaking to FlightGlobal this week, Korean Air's chief executive Walter Cho explained that the diversified nature of Korean's business – the operator has 23 main deck freighters in its fleet – might be a lesson for other carriers as they look to reduce the impact of future crises.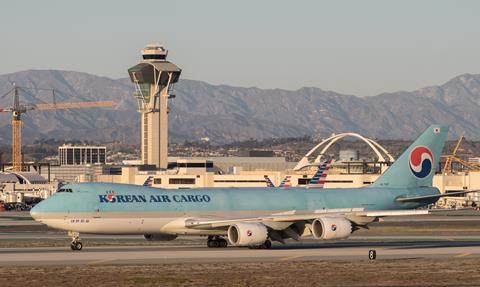 It is difficult to overstate how important the cargo business has become to Korean, which has also removed the seats from 10 Boeing 777s and six Airbus A330s so they can be used as temporary freighters.
The carrier's performance over the past few months puts it in a strong position as it seeks to integrate rival Asiana – which itself reported a second-quarter profit this week – with the aim of creating a 'top 10' global airline at its Seoul Incheon hub.
And Cho himself is proving his mettle, two years after taking the helm.
It is not all plain sailing, however. We heard this week how Korea's low-cost carriers are having a tougher time of it financially, thanks largely to their greater vulnerability to restrictions on passenger travel.
The impact of the Delta variant of Covid-19 in the Asia-Pacific region also suggests Korean will be relying on freight demand for its profits for a while yet.
But as that plays out, Cho has firmly become someone to listen to among global airline chief executives. And his words on the outlook at least offer some encouragement to an embattled region.
"An air travel recovery may be slow at first, but when demand returns, I predict it will be explosive," he says.
Subscribers to the Airline Business newsletter receive the Weekly Briefing first every week. For more information, click here.