When your airline group is based in a region that has natural resources sometimes described as the "lungs of the world", the imperative to act on climate change is keenly felt.
That helps to explain why LATAM Airlines Group is one of growing number of carriers outside Europe that is seeking to take the initiative on sustainability.
Indeed, despite the Chile-based group's challenges during the pandemic, it made sure to formalise a sustainability strategy last year, even as the business worked through a Chapter 11 reorganisation.
Leading that sustainability effort since December 2019 is Juan Jose Toha, the group's director of corporate affairs and sustainability.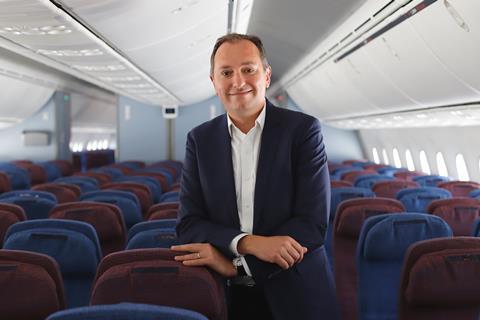 A journalist by training, Toha specialised in sustainability when he studied for a degree at Oxford University, while he later worked for the United Nations Food and Agriculture Organization and in communications leadership roles at BHP South America, among other firms.
"We are focused on moving forward with the commitments we made almost a year ago," he tells FlightGlobal during an April interview.
Toha emphasises that having a roadmap with "clear objectives" is important.
That is why the group's commitments are split into three categories: an aim to offset 50% of domestic emissions by 2030 and establish a path to overall carbon neutrality by 2050; an ambition to achieve a "circular economy", which involves sending no waste to landfill by 2027; and "shared value", where the group seeks to "add value to society from connectivity".
When it comes to making the biggest difference to LATAM reaching its goals, Toha says collaboration is key.
"First and foremost, [we will be] working with a collaborative approach," he states. "In sustainability and in the face of the great challenges that we have not only as an industry, but also as a society, it is essential to work together between the different actors – governments, private companies, academia, among others – to guarantee results with greater impact and that benefit society as a whole."
NO COMPETITION
Crucially, that makes sustainability an issue that transcends notions of competing with other carriers.
"We believe that when we talk about sustainability, the ability to collaborate with others and not compete is fundamental – it is a purpose that we seek as humanity," he states. "Those of us who are part of this industry must work together, encourage each other, and learn from best practices based on shared, open dialogues. We all want our future generations to have a better environment, and this will only be possible if we work together."
The ramping up of sustainable aviation fuel (SAF) supply is an important example of an issue where collaboration will have a big impact, Toha says.
"This is precisely where carbon neutrality by 2050 does not depend only on airlines," he says. "In order to have a sufficient supply of SAF that effectively contributes to this goal, collaborative work and government leadership are necessary to advance in the definition and implementation of the enabling conditions required by the market, such as a regulatory scheme that promotes its production, investment in research and technology, producer support, among others.
"From this front, as a group of airlines, our role is to give a clear signal about our commitment to this matter, granting certainty about the demand for governments and producers," he adds.
LATAM's near-term commitment is SAF reaching 5% of its fuel consumption by 2030.
While that plays out, LATAM is today able to focus on ensuring "greater efficiency in fuel consumption and the reduction of emissions" via a dedicated programme. Another step that can drive environmental initiatives today is carbon offsetting, which Toha describes as a "complementary measure" to other activities.
He further cites LATAM's work with "compensation projects" that contribute to the conservation of strategic ecosystems, such as the CO2Bio programme that protects the floodplains of the Colombian Orinoquia.
The key there, according to Toha, is identifying "emission compensation programmes that not only capture CO2, but also contribute to the social and economic development of the communities where we operate".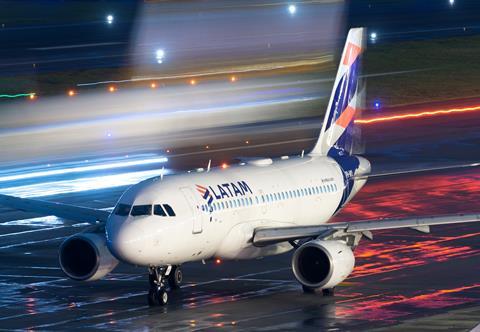 Toha is cooler in the short-term on breakthrough technologies such as synthetic fuels and "green" hydrogen, noting that the required changes to technology and infrastructure are significant.
Nevertheless, he describes them as being "good alternatives to contribute to the decarbonisation of the industry in the long term".
For now, Toha cites a need for the airlines to "demonstrate with tangible facts how we are advancing in terms of sustainability".
LATAM's recently announced long-term strategy and the nearer-term targets it incorporates are the starting point on that journey.
The sustainability chiefs leading the airline industry's net-zero charge
1

2

3

4

Currently reading

LATAM Airlines Group's sustainability chief on targets, collaboration and SAF progress