Few airline markets have been as challenging as South Africa, even before the Covid crisis hit.
Yet the tough climate did not deter South African carrier Lift from joining the fray in December last year. Indeed, in many ways, it helped its entry.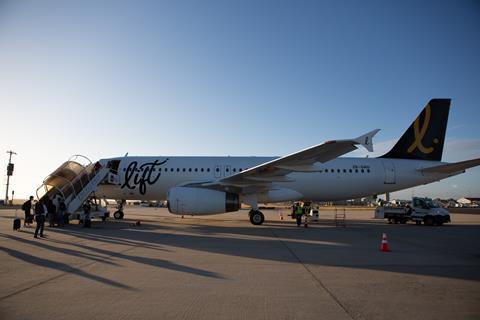 "It's been a whirlwind. We set it up in three months," Lift chief executive and co-founder Jonathan Ayache tells FlightGlobal. "It probably would have happened anyway. There was an opportunity. [But] I think Covid sped that up."
He says the timing was opportune in terms of making it more affordable to launch because of the lower costs, and that cuts across South Africa's challenged airline sector meant there was a large talent pool to recruit from. Restructuring and service interruptions at the likes of South African Airways, SA Express and Comair also meant some easing in competition.
"There are fewer players in the space. A number of them have come back, but I think the shake-up has definitely helped."
Lift launched in December on Cape Town to Johannesburg, as well as a seasonal service to George, in time for the South African summer season. It has since carried 125,000 passengers on it services.
The airline is working with ACMI operator Global Aviation Operations, from which it is sourcing the three Airbus A320s it has deployed on its services. This provides it with an experienced operating partner and flexibility, as Global Aviation is able mix its operational work with Lift with its other ACMI activities.
"The beauty of the model is if we see a ramp up [in demand] and need to scale up our network pretty quickly, the aircraft are available," Ayache explains, noting Global Aviation's fleet includes six A320s and a pair of A340s.
"The other nice part is you can cross-utilise," he says, citing an example where the aircraft could be deployed on a charter flight inbetween Lift's scheduled morning and evening flights. "It's another example of how this synergy between the two businesses is going to add value down the line."
But if the timing for Lift's launch was opportune, less welcome was South Africa's reintroducition of wider travel restrictions within a month of services beginning, as Covid cases in the country surged at the turn of the year.
"It has been more challenging, but it's pushed us to be a bit more creative," Ayache says. These restrictions prevented it from serving coffee from its partner Vida e Caffe on board, but such was the importance of the coffee tie-in to the airline's brand, it developed a solution under which passengers could show their boarding pass to get a coffee on the ground instead.
Brand is a key part of the Lift strategy and echoes some of the innovation shown by Kulula, the South African low-cost carrer that Lift co-founder Gidon Novick helped to launch 20 years ago. And while former Comair chief executive Novick brings experience of the South African airline sector, Ayache offers fresh thinking from seven years developing Uber in Africa.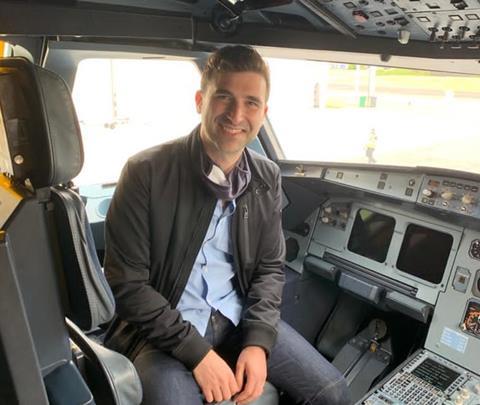 "Our view is there is a better way of doing things," says Ayache. "It feels very transactional. You buy a ticket and the airline tries to squeeze every last cent out of you, whether that is in change fees, or overweight baggage, or if you misspell your name. All of those little things don't make sense to me."
He cites the ability Lift offers for passengers to change their booking up to 24h before travel – particularly crucial given uncertainty in the current environment.
"We have developed a wallet, so it's not a voucher system, it's not like you need to talk to someone. You log in to the website, you cancel and instantly the refund is put into your wallet so you can rebook immediately," he explains. "When we went into higher Covid restriction level, we saw a lot of people making use of our flexibility to either push their flights out or get home earlier, so it's definitely valued."
Lift at the moment is only operating on the Cape Town-Johannesburg route, but Ayache sees a "huge regional opportunity" supported both by Global Aviation's experience of operating across Africa and to exploit gaps left by struggling national carriers in the region.
"We have all our plans in place for expansion of our route network. It's just a case of waiting for demand to recover and things to settle down once the vaccine rollout gains a bit more traction," Ayache explains.
"We are at 30-50% of pre-Covid passenger volumes, and probably about 50% of pre-Covid average fares, so it's an extremely challenging environment for all of the operators to be working in. Our advantage is we are flexible and our cost structure is significantly lower… which will help us in the long run.
"We will have to see how things play out, but the Jo'burg-Cape Town route is one of the busiest in the world and it will recover. And there is going to be demand for travel. Who knows exactly how Covid is going to change that, but you saw that pent-up demand spike in December, prior to the increased restrictions," he adds.
"So we very optimistic about the future. It's just about being prudent now and holding the fundamentals so we can take advantage of the recovery of the market when it comes."
The airline start-ups trying to confound Covid crisis by launching during pandemic
1

2

3

4

5

6

Currently reading

Lift flags fresh approach as key in tough South African market

7