Myanmar Airways International (MAI) is struggling as much as any airline amid the coronavirus pandemic, but chief executive Saravanan Ramasamy sees opportunity in crisis.
The full-service airline is by no means the region's biggest or most famous carrier, operating a pair of Airbus A319s and a single A320 from its Yangon base. The airline's fourth aircraft, another A319, is grounded. Just over 20 years old, it requires an exemption if the airline is to continue operating it. Sister carrier Air KBZ operates eight ATR 72-600s on domestic routes.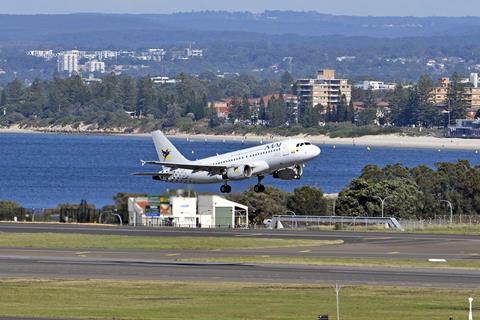 "When the going gets tough the tough get going," says Ramasamy. "We're quite okay in terms of flights. We have never stopped flying and now domestic traffic is picking up slowly. Despite having a loss we are trying to cover our variable costs, and have a bit of margin to cover our fixed costs, which is very tough."
In late 2019, MAI was seeing daily utilisation rates of 10-11 hours for its small fleet, and aimed to push this up to 13 hours. Now, the carrier is managing about 3—5 hours. On domestic routes, however, Air KBZ's July ASKs were 87% of those a year earlier, suggesting a recovery from April, when much of the country was in a lockdown, with curfews imposed in some states.
Despite the challenges presented by the pandemic, Ramasamy, a veteran of Thai Lion Air, Malindo, AirAsia, and Malaysia Airlines, says MAI has operated some 250 flights from late March to late July. Some of these are charter flights to repatriate expatriates in Myanmar. The carrier has also played a role in bringing Myanmar nationals home.
Typically, the airline operates scheduled services to Bangkok, Seoul, Guangzhou, Singapore, and Calcutta. Repatriation work has seen it fly to Sri Lanka, Manila, Dubai, and even Sydney. One service involves operating a charter from Manila carrying Chinese nationals, who then fly on to Guangzhou on the airline's scheduled service to the Chinese city.
MAI's cargo work has seen cabins used for freight, mainly flying raw materials for garment manufacturing into Myanmar, and then flying completed garments to Bangkok, where they are loaded on long-haul cargo flights. The airline also flies pharmaceutical cargoes.
Ramasamy estimates that MAI and Air KBZ have about 1,800 staff, but there have been no job cuts and pay cuts as yet. At some point, the airline is hopeful of receiving government backed loan facilities.
Unusually for airline executives in 2020, Ramasamy sees the coming months as an opportunity to grow. The airline will add four ex-China Southern Embraer E190s before the end of the year. These leased jets will be deployed on domestic regional routes, and help provide feed for MAI's Airbus aircraft at Yangon.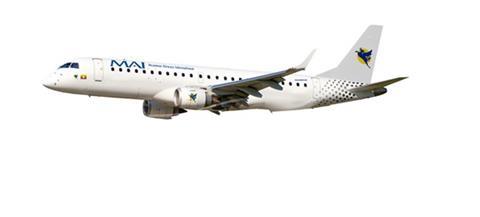 In addition, Ramasamy sees the airline obtaining four additional A320 family aircraft in early 2021. This would bring the combined MAI/Air KBZ fleet to 20 aircraft.
"[Twenty aircraft] is an ideal fleet strategy," he says.
The airline might contemplate more growth beyond this, but that will depend on how things evolve with the covid-19 crisis.
One of the airline's growth strategies involves positioning Yangon as a regional hub. Two routes that he feels could connect over Yangon are Manila-Dubai and Colombo-Guangzhou.
"We view this as a period when you want to prepare for growth," says Ramasamy.
"We are a small airline. So the impact [from covid-19] is there, but it's not as severe as the likes of AirAsia, Lion Group or Singapore Airlines…I wouldn't be saying that things are hunky dory, but we keep flying, we keep fighting, and we keep finding ways to fly our aircraft, and our operating policy is that as long as we cover our variable costs and we have a small margin we will fly."