With Peter Ingram at the helm, Hawaiian Airlines is forging a unique path to success in the Pacific archipelago
On a recent sunny morning in Honolulu, the red 1929 Bellanca CH-300 Pacemaker's 450hp Pratt & Whitney engine thunders to life and the vintage aircraft taxis to runway 4R at Daniel K Inouye international airport. Within minutes, N251M is airborne over the sandy beaches and the lush tropical foliage that have made Hawaii one of the most beloved holiday destinations in the world.
The iconic six-seat Bellanca is the most tangible evidence of Hawaiian Airlines' 90-year legacy, connecting the carrier's past to its future. The airframe was the first to be acquired by Inter-Island Airways, Hawaiian's predecessor, and its mission in the waning days of the roaring 1920s was to introduce locals to the wonders of air travel.
Fast forward to the present, Hawaiian's chief executive, Peter Ingram, is keenly aware of the Bellanca's importance to Hawaiian Airlines, as well as the carrier's long, proud heritage that has been entrusted to him.
Now two years into his role, Ingram is skilfully guiding the company through an evolution that would test any leader: answering the fierce competition from the US mainland, executing a major joint venture, overseeing a transformational infrastructure project and plotting the carrier's next geographic and fleet expansion.
Ingram is tall and lean, with a basketball player's frame neatly tucked into a dark blue Hawaiian Aloha shirt and black dress trousers. His "corner office" in Hawaiian's airy open-plan headquarters is a desk near the window, just like one of the many hundreds of others in the building. He moves around quietly and easily blends into a crowd.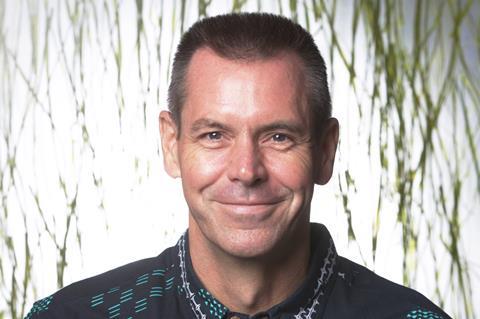 A native of Toronto, Ingram's 14-year tenure at Hawaiian has been a career in three acts. He arrived in Honolulu from American Eagle in November 2005, taking on the role of chief financial officer a few months after the airline's second insolvency.
Six years later he became chief commercial officer, where he oversaw some major fleet decisions and additions to the airline's expanding network of destinations, including China and New York. He was named president and chief executive in February 2018.
Some 90 years after its founding, Hawaiian Airlines remains a small fish in a very big ocean. Hawaii was the last state to join the union, on 21 August 1959, and it leads a unique existence very separate from the US mainland. About 2,500 miles (4,000km) of Pacific Ocean separate the islands from the lower 48 states. Its nearest non-US neighbour is Japan, more than 3,800 miles away. Air travel, therefore, is absolutely vital to the islands.
Hawaii's exceptional geography, as the most isolated populated archipelago in the world, requires its hometown carrier to operate essentially two airlines: the island hopper and the trans-oceanic long-haul carrier.
"Our average flight length is about 900 miles," Ingram says. "But if you draw a circle around Honolulu 900 miles out you'll see that our average flight has nowhere to land… so we really don't have an average flight."
FLEET CHOREOGRAPHY
Since the insolvency in 2005, Hawaiian has concentrated on finding the sweet spot for all of its diverse missions. There is no blueprint for the type of airline it needs to be.
In 2018, Hawaiian transported more than 11.8 million passengers, reporting a load factor of 85.3%. Its fleet comprises 17 new-age Airbus A321neos with one more on order, 20 Boeing 717s and 24 Airbus A330-200s. It has 10 787s on order, with the first Dreamliner scheduled for delivery in early 2021. Ohana by Hawaiian, a regional affiliate operated by Empire Airlines, operates six ATR turboprops across the smaller islands.
The airline has found a perfect solution for its mid-range routes in the A321neo, which can easily connect the islands to destinations on the US West Coast.
"This is an incredibly fuel-efficient airplane that is well-suited to smaller markets," Ingram states. "With a widebody-only long-haul fleet there were some West Coast markets that were just a little too small to support that year round."
One of the big beneficiaries of the A321neo is Maui. At the end of 2019, Hawaiian served nine western US cities from Maui nonstop, including four-times-weekly service to Las Vegas, which launched on 15 December.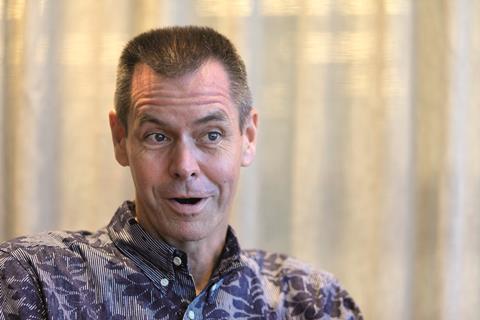 The 717s are the company's workhorses, cycling up to 16 times daily to and from five airports across the archipelago. The short distances (100-250 miles), brief flight times (30-60min), as well as the high humidity and salty ocean air create harsh conditions for the aircraft. Just over half of the airline's annual passenger count – 6.3 million – travel on these short flights.
The total flight time from Honolulu to Kahului, on Maui, for example, is about 45min. The aircraft is at cruising altitude around 13,000ft for about 20min. But that is not enough time for it to completely dry out before it returns to the humid climate.
Despite their 20th century technology and the high risk of corrosion, the 717s are not going away quite yet, Ingram says. "It's a great airplane for what we do so we are not in a hurry to replace it." The oldest 717s joined the fleet in 2001 and could continue to fly well into the middle of the next decade.
Hawaiian Airlines fleet: 1 January 2020
Aircraft
In service
On order
LOI
A321neo
17
1
0
A330-200
24
0
0
717-200
20
0
0
787-9
0
10
0
Total
61
11
0
Source: Cirium fleets data
While Hawaiian has not yet launched an aircraft acquisition campaign, Ingram's team is already gathering information on a potential successor for the 128-seaters. These include the Airbus A319 and A220, as well as Embraer's 195-E2. He is watching closely to see how these models perform on missions similar to those for which Hawaiian will use them.
"Given the long development cycle for aircraft it's likely that the replacement aircraft is available already and we are going to look at those options," Ingram says. "Fleet decisions are so important because you live with the consequences for decades. You feel the burden of making a decision that your successors are going to have to manage over time."
The choice to acquire a new Boeing widebody, the 787, over an Airbus type was difficult. "It was a great fleet competition where there were two very good options, with products we would have been happy with either way."
HOME FIELD ADVANTAGE
Hawaiian has a clear home field advantage to, from and within the islands, and despite increasing low-cost competition from the mainland, is determined to keep it. The carrier's differentiator is its 7,300 employees, 90% of whom live on the islands.
"Travellers who have chosen to buy a ticket on Hawaiian have already expressed some interest or curiosity in Hawaii – the place, the culture and the people," says Ingram. "Part of that experience is the authentic Hawaiian hospitality. We are in every community of the state and our people, because they live here and many were born and raised here, really understand the Hawaiian hospitality in a way that our competitors just can't."
Top Hawaiian Airlines destinations by ASKs, January 2020
Airport
Flights
ASKs
Honolulu/Oahu (HNL)
3,484
1,129,431,566
Kahului/Maui (OGG)
1,334
248,789,290
Los Angeles (LAX)
188
189,886,486
Las Vegas (LAS)
98
113,612,075
Tokyo (HND)
62
107,938,258
Seattle (SEA)
78
88,688,404
San Francisco (SFO)
93
77,938,382
Kona/Hawaii (KOA)
701
70,755,966
Source: Cirium schedules data
The most recent and aggressive intruder, having launched service to the islands in March 2019, is Southwest Airlines. With its all-737 fleet, the Dallas-based carrier has mounted a full-on assault on Hawaiian, with low introductory fares and quickly ramping up service from four western US cities. By December, it was also offering 38 daily inter-island connections. Despite the grounding of its 34 737 Max aircraft, Southwest has been able to effectively shake up the field.
"Southwest has been top of mind for our community and our investors. They have been able to build an incredibly successful airline and we don't take them lightly," Ingram says. The first victim of the increased competition is Alaska Airlines, which announced late last year that it would be cutting service connecting San Francisco and Sacramento with two Hawaii destinations in 2020.
"I've got a lot of respect for our competitors – we compete with some of the best airlines in the world and they are very good at what they do. We need to aspire to be better at what we do – to, from, and within Hawaii – because we are better positioned than anyone else."
In September, Hawaiian introduced a new no-frills fare product to its suite of offerings to make itself even more competitive: Main Cabin Basic. "Some people value a front cabin product with a lie-flat experience. And some people, all they really value is safe transportation at the lowest price possible."
PUALANI POWER
On the outside of its aircraft, meanwhile, Hawaiian Airlines' striking Pualani ("heavenly flower") livery is unmistakable. Where most US airliners sport strong primary colours, Hawaiian's shades of fuchsia and purple evoke the beauty of the islands' flora and fauna and the hospitality culture it seeks to represent. Now in its third iteration, the female face with a hibiscus tucked behind her ear symbolises the pride and warmth of the Hawaiian people.
Pualani can now be seen across 10 time zones spanning the international date line, from Seoul to Boston and from Auckland to Seattle. The carrier's codeshare network allows passengers to discover most of the Pacific Rim, as well as the entire USA, all on a single Hawaiian Airlines ticket.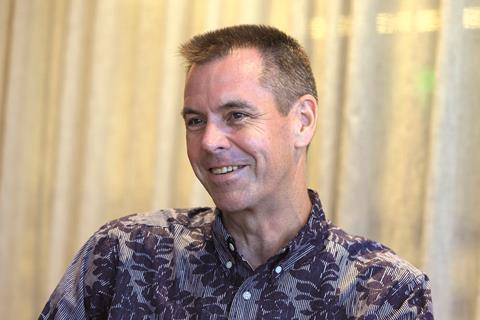 In November, Hawaiian launched a four-times-weekly flight to Fukuoka to increase its share of the booming Japanese market. Almost 1.6 million Japanese tourists visited Hawaii in 2017 – more than the state has inhabitants – and that number is still rising.
"It really is remarkable. There is an enthusiasm for Hawaii and things Hawaiian that is unlike anywhere else in the world. There are a lot of historical and cultural ties, there are a lot of people in Hawaii who are immigrants or descendants of immigrants of Japan. That keeps those ties close," Ingram says.
Hawaiian received approval to operate one additional daily nonstop flight between Tokyo's Haneda and Honolulu starting in March 2020 in addition to the current two daily connections, bringing its total weekly flights between Hawaii and Japan to 42.
The Fukuoka and Haneda flights will anchor the airline's future joint venture with Japan Airlines, which Ingram anticipates will soon be granted antitrust immunity by the US Department of Transportation. The joint venture is a huge win for the small airline, and will allow metal-neutral pricing and more-efficient passenger processing across the airlines' networks.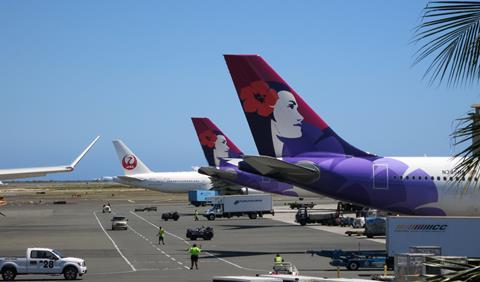 Amid all the successes, though, there are areas where, Ingram admits, Hawaiian Airlines has fallen behind. A major infrastructure project at its home airport in Honolulu aims to alleviate some of the challenges that have plagued the airline for years.
The new $220 million Mauka Concourse, due to be finished in the first quarter of 2021, will provide an additional six widebody or 11 narrowbody aircraft gates. It promises to streamline the day-of-travel experience for Hawaiian's passengers.
"If we look at customer satisfaction, we score very well in terms of our in-flight experience and the onboard product," says Ingram. "We really haven't invested as much as we should have in the airport experience. We haven't put our airport staff in a position to succeed. It's not an overnight fix but we can see a vision over the next couple of years.
"The airport infrastructure in the state needs a lot of investment and it can't happen soon enough for us."
"Our average flight length is about 900 miles. But if you draw a circle around Honolulu 900 miles out you'll see that our average flight has nowhere to land… so we really don't have an average flight"
Beyond the new concourse, other projects include new check-in kiosks, a new baggage-handling system and more efficient security checkpoints as well as improvements at neighbouring islands' airports. "I am excited about how transformational all that will be and I wish I could snap my fingers and get to 2021 when we can have all of that done."
Digital transformation also remains an obstacle. "In many ways, airline technology was state of the art back in the 1980s. We as an industry had some of the best green-screen technology in the world. And that was great at the time, but it became a curse later on because as the world evolved we were slower to adapt. It's hard to untangle all the wires that were plugged into all those green screens and move them to newer systems.
"For Hawaiian Airlines as a smaller carrier we also face the challenge that the ROI on these expensive investments needs to be generated over a smaller network than some of our competitors that are 15 or 20 times our size," Ingram adds.
NETWORK WISH LIST
Turning to network plans, new aircraft will need new destinations, and Ingram has a secret wish list. China remains an attractive but elusive target. Hawaiian's first foray into the country ended in 2018 when it pulled back its three-times-weekly service to Beijing, which it had been serving since 2014.
"China is a huge opportunity for the future, given the population, the growing middle class, and economic strength. I think it is almost a certainty that we will be back in China some day. I don't know if it's two or five or 10 years from now but, just based on the overall potential, I know that China will be an important market for Hawaiian in the future."
Top operators to and from Hawaii by ASKs, January 2020
Jan 2020
Change versus Jan 2019
Airline
Flights
Seats
ASKs
Flights
Seats
ASKs
Hawaiian Airlines
8,277
1,258,099
2,920,130,334
3.3%
3.1%
7.0%
United Airlines
1,852
452,285
2,185,059,558
(4.6%)
1.6%
1.6%
American Airlines
1,179
255,757
1,293,219,159
15.7%
20.0%
25.6%
Alaska Airlines
1,908
307,134
1,272,693,343
0.7%
0.2%
0.3%
Delta Air Lines
1,119
252,685
1,264,519,708
(4.9%)
(3.3%)
(3.8%)
Japan Airlines
435
95,891
604,495,165
(12.8%)
(12.7%)
(13.2%)
ANA
186
70,814
435,987,751
0.0%
55.4%
55.2%
WestJet
470
87,036
385,354,030
(0.8%)
(0.8%)
(2.7%)
Southwest Airlines
1,360
238,000
361,557,920
n/a
n/a
n/a
Korean Air Lines
160
47,528
328,503,483
29.0%
19.0%
20.6%
Air Canada
188
44,144
215,947,949
(43.4%)
(21.6%)
(14.2%)
Jetstar Airways
62
20,770
175,948,389
(11.4%)
(11.4%)
(10.8%)
AirAsia X
62
23,374
154,830,777
0.0%
0.0%
0.0%
Asiana Airlines
62
18,600
136,408,320
40.9%
53.7%
53.7%
Qantas Airways
60
15,060
122,783,227
36.4%
(6.0%)
(6.0%)
Source: Cirium schedules data. Notes: Data for marketed flights. Data for both directions
And when will European plane spotters get a glimpse of the colourful Pualani? For now, it seems premature to expect she will fly over, say, London's Tower Bridge any time soon.
"London is an interesting one. But it's a long way from here."
Currently, the airline's longest flight (and the longest domestic US route) is Honolulu to Boston, at 10h 30min – a stretch for any economy-class passenger. Flying direct to Europe would add several more hours to that flight time.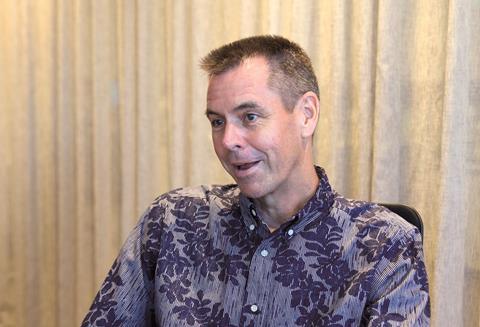 "One of the things we have to think about is: you can fly it nonstop, and the 787 can do that, but you can also connect over a lot of places in between," Ingram says. While business travellers prefer direct flights, leisure passengers are more cost-sensitive. "There is a limit to what kind of a nonstop premium you can get. When you think about the market size, you are not going to get 100% of that market even though no one is flying it today, because people do have a lot of opportunities to connect."
From the early days of Inter-Island Airways to an airline with international reach across three continents, Hawaiian has brought the charm of the tropical archipelago to places its founders could never have dreamed possible.
As the 90-year-old Bellanca soars over the lush green peaks of Oahu, a brand-new Airbus A321neo crosses its path in the distance, heading to the US mainland. Pualani smiles from the tailfin, as she looks towards what Ingram hopes will be a bright and vibrant future.
Party like it's 1929
On Monday, 11 November 1929, Inter-Island Airways launched commercial air transportation services. Formation flights celebrated the event and thousands of Honolulans watched as two Sikorsky S-38 aircraft, christened Maui and Hawaii, lifted off from John Rodgers airport at 09:35 local time.
Their destination was Kahului on the neighbouring island of Maui, with the flights continuing on to Hilo, on Hawaii's Big Island. The local newspaper, the Honolulu Star-Bulletin, heralded the event on its front page.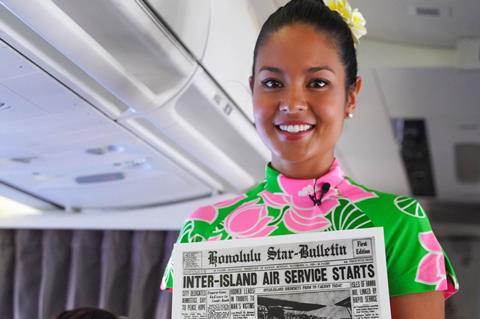 "Within the brief space of 45 minutes this territory emerged from a period of experimentation in commercial air transport service among the islands and entered upon a new era of flying which henceforth will measure their distance, one from another, in minutes instead of hours," the newspaper wrote.
The Star-Bulletin described "Air Day" in detail, including, on page five, a brief note about Lester M Fishel, Hawaii's first commercial passenger to almost miss his plane.
Exactly 90 years later, at 09:35 on 11 November 2019, Hawaiian pulled out all the stops to celebrate its birthday. N491HA, a Boeing 717 named Akohekohe ("crested honeycreeper" in the Hawaiian language) taxied out of Gate B4 at Honolulu airport to re-create that first flight to Kahului. The cabin crew wore colourful vintage uniforms (pictured above) and captain Andrew Dudgeon – himself the grandson of a Hawaiian aviation pioneer – assisted by first officer Carol Perry, encouraged guests to "party like it's 1929".
With Hawaiian's gift of 90,000 air miles to each passenger, plus a pink orchid lei upon arrival in Kahului, they did just that.
Environmental price tag
Hawaii is the most isolated population centre on Earth – a string of lush green volcanic islands in the middle of the Pacific Ocean. Every year, its unique and fragile tropical ecosystem attracts 10 million visitors from around the globe. Air travel is core to the tourism industry, which drives the state's economy, but also an essential service for Hawaiians travelling between the islands.
"Air transportation has delivered tremendous good," Peter Ingram says. "Being able to connect cultures and people comes with incredible positives that we want to preserve, grow and develop."
But those positives also come with a high environmental price tag. Fossil fuels and the pollution they produce, as well as damage to beaches, reefs and forests, have prompted the airline to take a critical look at its environmental footprint.
Hawaiian regularly partners with local organisations such as Sustainable Coastlines Hawaii to support initiatives including beach clean-ups, educational programmes, waste diversion services and public awareness campaigns.
Biofuels could be an option in the future, Ingram says, but their current high price make them unviable.
"Environmental stewardship is something that our guests do care about," Ingram states. "Visitors come here for the culture and the natural environment and we would be irresponsible if we weren't thinking about how we can make sure we are doing what we can to help maintain, preserve and nurture it so that it is here for the next 10, 50, 100 or 1,000 years."