Much as the emergence of the Alpha variant of Covid-19 in late 2020 put a damper on hopes for a strong air traffic recovery in the new year, the Omicron variant is playing the same trick as 2021 comes to an end.
Developments in recent days show that Omicron is likely to have a significant short-term impact on airline finances as governments re-impose border restrictions and people reconsider their travel plans.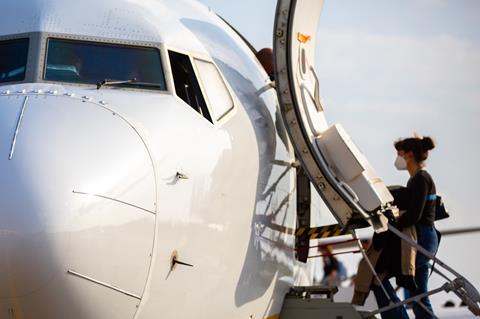 In Asia, big markets that had been leading the region's reopening – such as Singapore and Thailand – have taken a step back.
And in North America, the Canadian government, for example, has urged citizens to avoid non-essential travel outside the country.
In Europe, detailed estimates of the potential impact of Omicron are emerging. Ryanair, for instance, expects traffic for January to be around 6-7 million passengers, it said on 22 December, as it cut capacity for the month by a third. It had been expecting to carry around 10 million passengers in January.
Ryanair's aggressive reintroduction of capacity has arguably given it further to fall, but that fact won't be much comfort for other carriers, who will also note that the Irish operator is better placed than most to absorb more financial woes.
There are still solid grounds for believing 2022 can be significantly better than 2021 was for the airline industry, however, once the wave of Omicron subsides.
First, early data suggests existing vaccines continue to offer high levels of protection against severe disease and that other key Covid-19 treatments still work. That, perhaps, bodes well for future variants of the disease, potentially meaning governments might not slam the travel brakes on quite so quickly.
Second, encouraging preliminary data on the severity of illness caused by Omicron has been released in the past few days, backing up earlier narratives from South Africa. An important caveat is that the variant's higher transmissibility means it is still likely to challenge health-service capacity in the coming weeks. But that higher transmissibility might also mean that waves of the virus subside more quickly than has been seen with other variants, as data in South Africa is beginning to suggest.
Ultimately, the airline industry may not be where it hoped to be, even a month ago, heading into 2022. But in a pandemic that promised more setbacks, it can be encouraged that this latest one might turn out to be part of an inevitably turbulent journey, during which the industry manages to maintain its recovery course.