Campbell Wilson's second stint as chief executive of low-cost carrier Scoot has proven to be very different from his first.
In early 2020 Singapore Airlines announced an executive rotation. One surprise announcement saw Wilson named as chief executive of Scoot. Having founded what was then SIA's long-haul, low-cost arm in 2012, Wilson led a pioneering phase of growth at the carrier until 2016, when he returned to the parent company as executive vice-president of sales and marketing.
When planning the 2020 rotation, SIA chief executive Goh Choon Phong asked Wilson what he would like to do after his sales role.
"I said look, 'I'm deeply emotionally invested in Scoot'," says Wilson. "'I was with the founding team and I'd like to go back and run something again. If possible, I'd like to go back and run Scoot.' I think he was a little bit surprised that I wanted to go back to something that I had done before, but my view was that it was I had grown and I had more experience from my SIA stint."
Thus Wilson replaced Lee Lik Hsin, another SIA stalwart who led Scoot from 2016-2020 – Lee, for his part, rotated back to the parent to become EVP commercial. Lee's tenure at Scoot saw considerable growth, including the full integration of the Tigerair unit.
When he rejoined Scoot at the start of 2020 it was a considerably bigger airline than when Wilson had departed four years earlier, offering both long-haul and short-haul services via its Changi Airport hub. Cirium fleets data shows that it had grown to 47 aircraft comprising 28 A320 family aircraft and 19 Boeing 787s. It was a far cry from the original Scoot, which started operations with a handful of ex-SIA 777-200s.
The outlook at the outset of 2020 looked promising. The Tigerair integration was all but complete. Scoot was also emerging from a period of technical issues related to the Rolls-Royce Trent 1000 engines that power its 787s. The issues had hampered growth as they obliged Scoot to reduce utilisation.
Wilson had these thoughts as he readied to step back into Scoot's cockpit: "I felt it was an airline that was poised to resume confident, aggressive growth…with the [Trent issues] fading into the past, there was a more robust platform from which to grow. There was obviously a fairly healthy order book of narrowbodies of new variants and some widebodies."
Most important, Wilson felt that Scoot was poised to play an even bigger role in the continued success of the broader SIA group.
But then came the coronavirus pandemic. Days after Wilson walked through the door at Scoot, Singapore imposed a countrywide lockdown – known locally as the circuit breaker. Wilson and his team found themselves working from home amid an existential crisis for global aviation.
That said, Scoot had already been in the thick of things because the Chinese city of Wuhan, where the pandemic first emerged in early 2020, was an important destination for the carrier. Initially, says Wilson, Covid-19 represented a direct health and safety issue for passengers and crew. Then, as the pandemic advanced regionally and globally, it morphed into an operational crisis given the onset of major flight cancellations, followed by a financial crisis because customers wanted refunds.
After tackling these acute, short-term challenges, the issue became one of having a business with significant fixed costs and capital expenditure commitments amid a collapse in revenues. At a group level, SIA was able to work with aircraft manufacturers in relation to orders. The group, including Scoot, was obligated to go through what Wilson describes as "very painful process" to reduce staff costs, including retrenchments.
Underlining the challenge facing Scoot and the broader SIA Group is Changi Airport's Terminal 3, where FlightGlobal met with Wilson. On a recent Monday morning the once bustling terminal was entirely devoid of departing or arriving passengers. Only two of Changi's four terminals are open. Singapore's small size means there is no domestic market to fall back on amid the Asia-Pacific's web of travel restrictions.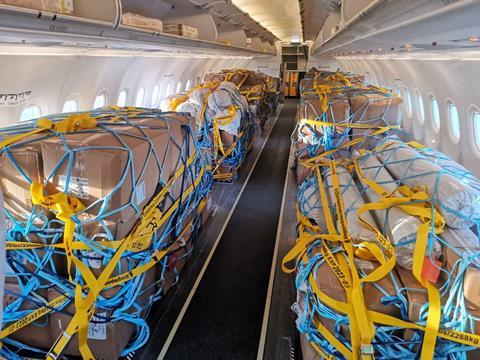 In its third quarter results to 31 December 2020, SIA revealed that Scoot carried just 28,000 passengers, down 99.4% from the last quarter of 2019. These numbers are in-line with the broader SIA Group. Load factors across Scoot's network were just 11.8% for the quarter, down 75.3 percentage points from a year earlier.
The only passenger services where Scoot sees relatively decent passenger loads are to China, where it is allowed to fly to five cities weekly. This demand comes largely from people taking up new jobs or finishing contracts in the city state.
With 18 passenger destinations Scoot is operating a fraction of its previous network. Cirium fleets data shows that of its 51 aircraft, just 24 are in service. Its operational widebody fleet comprises all 10 of its 787-9s, and five of its ten 787-8s.
Of its narrowbodies, just six A320ceos and three A320neos are in service, compared with 22 in storage. Many of Scoot's stored A320s are parked within sight of the highway leading to the airport.
Still, given the industry consensus that narrowbodies are better suited to the sector's recovery than widebodies, it would appear paradoxical that Scoot's existing in-service fleet is heavily weighted to widebodies.
The reason for this? Cargo. Wilson estimates that Scoot has operated about 1,300 cargo-only operations amid the Covid-19 pandemic, the vast majority with 787s, which have far more cargo capacity than an A320. Scoot carries cargo both in the bellyhold and in seats. Fresh flowers are something that works particularly well in seats, with the 787 able to carry 2t in such a manner.
"On the seats typically is best for China because it's about a three or four-hour loading process and requires people to physically carry boxes through the passenger door because there's no obviously no loading door," he says.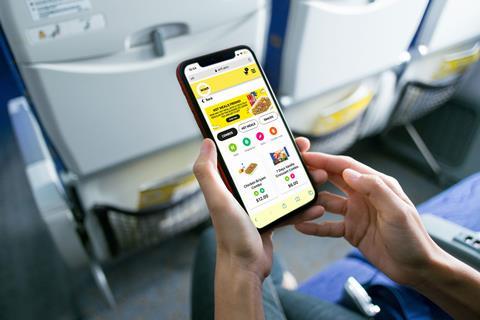 Scoot also removed the seats from a pair of A320ceos to allow for cargo in the cabin. As more bellyhold capacity returns to the market, however, demand for narrowbody cargo capacity has fallen.
"We had some success with the narrowbodies, but it wasn't material," says Wilson. "So it covered its cost of conversion, which was very small."
One edge Scoot has in getting cargo aboard its aircraft is its close ties to SIA Cargo, which channels cargo to Scoot. Wilson emphasizes, however, that the LCC unit has the independence of selling its cargo capacity to whomever it likes. SIA Cargo won a tender to secure Scoot's cargo business.
While business remains challenging, Wilson finds reason for optimism. He believes Covid-19 and the desire for reduced contact during travel will continue to drive technological innovations such as contactless check in. On Scoot flights, passengers can access the airline's 'ScootHub' over aircraft WiFi. The system allows them to order food and drinks, play games, and view flight progress.
Moreover, he sees Scoot as an important strategic partner for the full-service, mainline carrier SIA. He notes that on certain routes it is easier for Scoot to turn a profit than SIA, and that by taking interline feed from SIA flights, SIA is able to offer more destinations. He says that Scoot helps the SIA group fill in "white spots" that would otherwise not be covered.
Asked about what he sees as grounds for pessimism and optimism in the current environment, he sees little room for negativity – although the pandemic certainly presents its share of frustrations. He is, however, very bullish that passengers' urge to travel is alive and well.
"In the long term - however long that may be - that recovery is guaranteed," he says. "I'm certainly optimistic for Scoot and for Singapore."

Greg Waldron is the Asia Managing Editor of FlightGlobal, responsible for the team's airline, aerospace, and defence coverage across the region. He has worked at the company since 2009. In the airline space, Waldron has conducted dozens of interviews with airline leaders in the Asia-Pacific. He also covers areas such as MRO and safety. On the defence beat, Waldron has written extensively about the rise of Chinese airpower, as well as broader airpower developments around the region, such as indigenous fighter programmes, and regional acquisitions of foreign equipment. In addition, Waldron writes about commercial helicopters in the region and business aviation. Waldron worked has a freelance journalist with his work appearing in several business publications.
View full Profile