Singapore Airlines remains a national icon with strong government support and a disciplined management team, but the post-pandemic world promises new challenges.
The carrier stands alone among regional peers. Despite major losses stemming from the world's endless tangle of travel restrictions, SIA is flush with cash owing to strong fundraising efforts, and is driving the city state's air travel recovery as the coronavirus pandemic abates.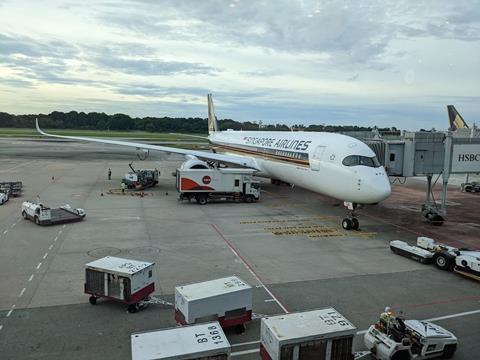 SIA's fundraising capabilities were again on display in January with the issue of $600 million in bonds, carrying a relatively low interest rate of 3.38%. As of September 2021, it had raised over S$21.6 billion ($16 billion) in fresh liquidity, with cash and cash equivalents of $12.5 billion, up from $7 billion a year earlier.
A critical factor in SIA's ability to raise cash is its majority shareholder, Singapore sovereign wealth fund Temasek Holdings, which has supported fund raising efforts. The Singapore government also recognises the crucial connectivity its flag carrier provides - and leaves airline management to run the carrier professionally.
Nonetheless, it has been a painful time for SIA. In the six months ended 30 September, the group – mainline carrier SIA and low-cost unit Scoot - posted an operating loss of S$619 million ($457 million), although this was an improvement from the record S$1.86 billion operating loss during the same period a year earlier.
There airline also boasts a relatively modern fleet, numbering 178 aircraft as of 30 September 2021 – 128 with SIA, 50 with Scoot. By 31 March, it aims to have 193 aircraft, of which 136 will be with SIA and 57 with Scoot, providing plenty of capacity to ride 2022's (hoped for) air travel recovery.
Despite a strong strategic position, the carrier has a few trouble areas. The foremost of these is Singapore's utter lack of a domestic market. By definition, every flight SIA or Scoot operates crosses an international border. This has proven especially problematic given the myriad restrictions the region's governments – including Singapore itself – have placed on air travel in a bid to fight Covid-19.
Another trouble area – at least in the short term - is customer service on the ground. Though the airline is renowned for its 'Singapore Girl' branding and warm on-board service, as the carrier starts to carry more traffic it has suffered its share of customer service snafus.
As passengers grapple with Covid-19 rules and requirements, wait times on SIA's customer service phone line are well over an hour, and it can take time for passengers to receive a response to on-line queries. The problem has received coverage in the local Straits Times newspaper, and is reflected by customer complaints on SIA's Facebook page.
Customer service bottlenecks, however, reflect the positive development that SIA is starting to fly more – a lot more. In December 2021, SIA and Scoot provided 7.1 million seats, more than double the 2.9 million provided a year earlier. This was largely driven by the Singapore government's introduction of 'Vaccinated Travel Lanes' (VTLs) to select countries, allowing vaccinated travellers to visit the city state without undergoing quarantine.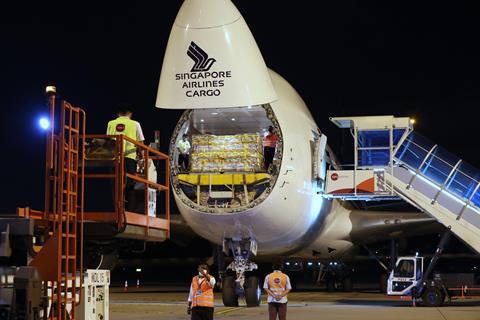 Load factors also improved in December 2021, rising to 46.5%, a full 32.8 percentage point improvement on December 2020. Group passenger carriage was 600,000 in December 2021, almost double the figure in November. Still, this is a far cry from December 2019, when the group carried 3.5 million passengers.
As with other carriers in the region, SIA has benefited from a robust cargo market. In the six months ended 30 September, SIA saw record cargo revenue of $1.9 billion, up 51.2% from a year earlier. Ongoing supply chain issues and a shortage of cargo capacity globally will continue to drive SIA cargo revenues.
The SIA Group has also moved actively to support VTLs announced by the Singapore government, but the scheme saw a setback in late 2021 with the emergence of the Omicron variant of Covid-19. Uncertainties about the new variant prompted the Singapore government to temporarily reduce capacity on VTL flights, but crucially it did not cut the scheme entirely.
As the Omicron wave passes, it is all but certain that Singapore – which has prioritised reopening borders and living with Covid-19 – will add more VTL destinations beyond the existing 24 countries and regions. In addition, the government has shown flexibility about tweaking the VTL scheme, for example by reduced testing requirements. Any move that makes travel to the city state easier is a boon for the SIA Group.
HOW THE AIRLINE MARKET HAS CHANGED
Yet while SIA's outlook is starting to look more positive beyond Omicron, it – and other airlines – will face a world transformed in the 2020s.
In the 2010s a fundamental element in SIA Group's strategy was connectivity to China. In addition to Singapore's attractiveness as a destination to visitors from the Mainland, Changi served as a superb hub to carry Chinese travellers to onward destinations such as Australia, New Zealand, and Southeast Asia.
Cirium schedules data suggests that in December 2019 the SIA Group provided 297,000 seats from China and Hong Kong into Singapore, or 15% of the 2 million inbound seats it provided.
Given the 'Zero-Covid' strategy employed in China and Hong Kong, this market has all but disappeared. It is anyone's guess when China will again send travellers abroad – and if it will do so on anything approaching the scale seen in the 2010s.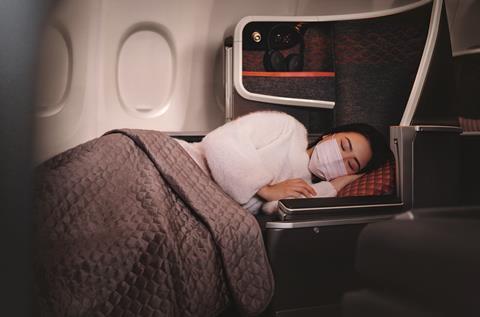 Another challenge will be mainline SIA's reliance on business class travel. Though the airline industry has shown a certain bravado in predicting a return of business class travellers, for the time being only the hardiest businesspeople will risk flying for work. Even for fully vaccinated travellers, the prospect of testing positive for Covid-19 in a foreign country remains exceedingly grim.
Moreover, if the last two years have taught the business world anything, it is the utility and convenience of on-line platforms such as Microsoft Teams and Zoom.
Ironically, the Covid-19 crisis coincided with a major effort by SIA to substantially upgrade its regional offering by subsuming the Silkair brand, and equipping a new fleet of 737 Max 8 aircraft with ten lie-flat business seats up front, with a decidedly upmarket economy class in back. While this re-booted regional operation will still serve leisure routes, the original objective was to align the regional operation with the main SIA brand – and boost appeal to business travellers.
Low-cost unit Scoot, however, is well placed to capture the surge in leisure travel that will accompany air travel's reopening.
After the go-go 2010s in Asia-Pacific air travel, the 2020s have been – to say the very least – a massive let down. While abating somewhat, Covid-19 has left the industry transformed, and airlines coping with realities that were unimaginable three years ago. This new world will prove challenging to the SIA Group, but its strong finances, skilled management team, and advanced fleet ensure an eventual return to profitability and, one day, growth.