SkyTeam is marking the start of its third decade with a fresh focus on supporting industry efforts to rebuild passenger confidence in flying, and on accelerating a 'contactless' travel experience offering across its alliance members.
The alliance, the youngest of three global groupings, had been due to mark its 20th anniversary last month around the time of the IATA AGM in Amsterdam. But June's IATA event was postponed – it is now slated for November – as lockdowns took hold and international scheduled air travel ground to a halt.
"How I envisaged that anniversary is certainly not how that anniversary manifested itself," SkyTeam chief executive Kristin Colvile tells FlightGlobal in an interview. "Clearly it was not the time to be celebrating on 22 June, but what we did do was mark our anniversary, very much led by our chairman [Korean Air chief executive] Walter Cho, with the launch of SkyCare&Protect."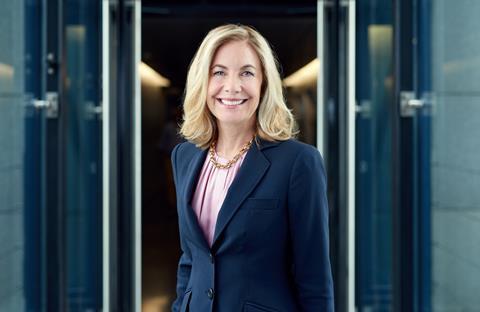 "What we have done as an alliance is pivoted our focus to ensure the safety of our customers and our employees. You saw that with a set of 15 measures, that all our members pledged to support."
These SkyCare&Protect measures include creating a more touchless journey, increased cleanliness, initiatives on board and on the ground, use of face coverings, screening and digital updates.
That has involved building on SkyTeam's existing focus around developing a seamless journey for passengers when flying across multiple alliance members
"Now we have pivoted to creating the touchless, contactless journey – adding another layer of protection for our customers and employees.
"In the future, we want our customers to use one app to take care of all their travel needs end-to-end, regardless of which airline they are travelling on. It sounds simple. You can do that today on one airline, but in many respects we are developing industry-first technology. So in future you will be able to check in, select your seat, track your bag, be recognised from your loyalty [status], all from your preferred app, regardless of which airline you are travelling with. That's the focus."
When will air travel return?
The unprecedented nature of the crisis – in which all members of the SkyTeam alliance have been impacted, as have those in rival camps – prompted the three alliance groupings to come together with a joint message aimed at assuring passengers of the steps the industry has taken to ensure it is safe to travel again.
"I see it as a role for the industry and it's why ourselves, Star [Alliance] and Oneworld came together as one voice to deliver that message and to restore confidence. There are perhaps some misconceptions of flying and I don't know that the knowledge is out there as to how safe it is.
"It's probably safer than the office environment, safer than going to the supermarket," she says.
"We want to communicate as an industry the layer upon layer of safety measures that have been put in place, both on the ground and in the air. And it's going to take all of our voices to do that, to restore confidence."
It remains early stages for the air travel recovery and much of the focus so far is on leisure and VFR traffic. Business travel, central to many alliance members, is some way behind.
"Business travel will come back," Colvile says. "People need to travel, they need to build relationships, they need to interact with people. It's going to support the economic engines of the world, it will come back.
"The more confidence we can bring to customers around all the layers of safety that are in place, the easier it's going to be to restart business travel. [But] what business travel may look like in future, that may change."
Changed strategies ahead
SkyTeam marks its 20th anniversary with 19 full airline members. The alliance launched at an event in New York in June 2000 with four founding members – Aeromexico, Air France, Delta Air Lines and Korean Air – and has steadily increased its membership.
Airline
Country/territory
Year joined
Aeroflot
Russia
2006
Aerolineas Argentinas
Argentina
2012
Aeromexico
Mexico
2000
Air Europa
Spain
2007
Air France
France
2000
Alitalia
Italy
2001
China Airlines
Taiwan
2011
China Eastern Airlines
China
2011
Czech Airlines
Czech Republic
2001
Delta Air Lines
USA
2000
Garuda Indonesia
Indonesia
2014
Kenya Airways
Kenya
2007
KLM
Netherlands
2004
Korean Air
South Korea
2000
Middle East Airlines
Lebanon
2012
Saudia
Saudi Arabia
2012
Tarom
Romania
2010
Vietnam Airlines
Vietnam
2010
Xaimen Airlines
China
2012
Source: FlightGlobal
As with the other global alliances, it has seen its share of changes along the way. Continental Airlines' five-year tenure in the alliance ended after it followed merger partner United Airlines into Star Alliance in 2009, as did its partner Copa Airlines.
More recently China Southern Airlines formally left the alliance at the start of this year to follow an independent partnership path. While it has struck partnerships with a number of Oneworld carriers since giving notice it was leaving SkyTeam, the Chinese carrier retains codeshares with many of its SkyTeam partners.
More uncertainty surrounds Spanish member Air Europa, which IAG announced plans to acquire last year. IAG, which is parent of Oneworld carriers British Airways and Iberia, stated in its in acquisition presentation last November that Air Europa was to leave SkyTeam. However, completion of the acquisition has been hit by the coronavirus crisis – IAG chief Willie Walsh in May saying the deal still made strategic sense, but there was "quite a bit to do" around price and competition.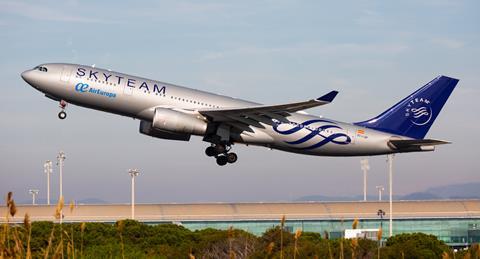 "I don't know joining or leaving the alliances is a strategic priority for any airline right now, unless it was already in motion," Colvile says of likely future moves in membership. "But what we do foresee is that partnerships, co-operations and alliances are likely to be more relevant in the future.
"We envision there will be some adjustments to network footprints, where you may see – at least in the near to mid-term – less point-to-point flying. Therefore partnerships are likely to be more relevant in the future and that is where alliances come in to help support that network reach."
It means Colvile remains confident of the continued relevance of global alliances. This has been a regular subject of debate in recent years as many airlines have focused on more tactical joint venture agreements – albeit often based around existing alliance lines – and recruitment of new members has dried up. The latter is in part a product of the large networks already established over the first 15 years of the global alliances.
"If anything I see alliances being more relevant in future, particularly given a recovery mode," suggest Colvile. "More relevant for the fact that partnerships, co-operation are going to be important and that is what alliances are built on.
"What we are seeing is the foundation of alliances were built on building a network, bringing partner airlines together. SkyTeam covers over 1,000 destinations – no one airline can cover the world. Loyalty has [also] historically been a big focus to give customers a chance to earn and burn their miles across a very large network and be recognised for this.
"Where our focus is in the future… will be through consistency of hygiene and health protection on board. That is going to be an important element we are going to bring our airlines in the future. And similarly, seamlessness. It's all very well you have created this network, but you have to do more than just bring two airlines together, you have to develop the end-to-end journey so it's as seamless and touchless as possible.
"So those two areas are new for alliances and it's where the alliances have a tremendous amount of value in future," she says.