While several European carriers are seeking – or being touted as – potential acquisition or partnership targets, at present firm progress is still to emerge.
Notably, moves to secure a partner for ITA Airways have faltered. Two consortia have been in the frame to take a stake in the carrier: Lufthansa's teaming with Swiss shipping firm MSC, and a consortium led by private-equity firm Certares, featuring Air France-KLM and Delta Air Lines as strategic partners.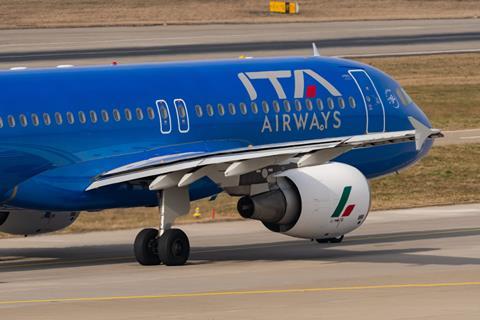 The latter appeared in the box seat after it was, at the end of August, chosen to enter exclusive talks with Italy's finance ministry. However, that period of exclusivity ended on 31 October with no agreement in place with the Certares consortium, nor any immediate update on the status or next steps for the sale talks.
None of the parties – suitors or those seeking to secure a buyer – are commenting. However, it appears that politics, so often a challenge for its predecessor Alitalia, has complicated the picture for ITA.
A new government in Italy took office in October and the ITA sale brief passed to new finance minister Giancarlo Giorgetti. At the same time, ructions on ITA Airways' board came to a head, as executive president Alfredo Altavilla was stripped of his powers and was subsequently removed.
Italy's finance ministry has since named a new streamlined board, headed by former treasury official Antonino Turicchi. He has headed the ministry's privatisation unit.
Italy's new government is reportedly set to reopen the process and hopes to finalise a deal in the the next two months before a third tranche of state aid is required, having bought itself more time by agreeing to a €400 million ($414 million) capital injection. This marks the second part of a €1.35 billion state capital injection cleared by European regulators in September 2021.
The carrier itself, after a relatively smooth first year of operations, is highlighting its progress in developing the business. In a statement issued on 11 November, ITA said it has signed all the planned commitments to bring 39 aircraft into its fleet next year, including nine A330-900s, as part of an effort to renew its fleet with Airbus aircraft and increase its size to 105 jets by 2025.
The affirmation of its growth plan, together with its intent to start new long-haul routes to Rio de Janeiro, San Francisco and Washington, seems a statement of intent that ITA will not allow delays to the partner search to blow it off course.
TAP ON THE MARKET
ITA is not the only European carrier on the market. Portugal is looking at selling a stake in TAP Air Portugal, the government having taken control of the carrier during the Covid-19 crisis.
Speaking in late October, Air France-KLM group chief executive Ben Smith said that whatever happens in Italy, "we are studying other potential consolidation opportunities in Europe and elsewhere" and that it will "definitely engage on a formal basis" with the Portuguese government once it decides on its plans for TAP Air Portugal.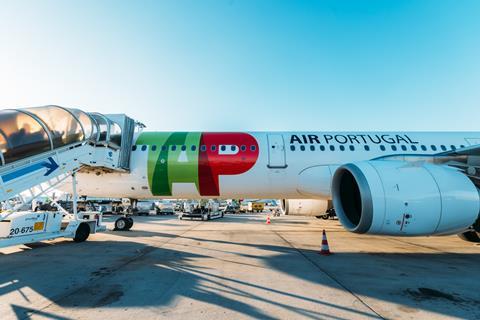 The group has been looking at "the entire Iberian peninsula… for many years", he states, recalling that Air France previously had a strong relationship with Spanish carrier and SkyTeam parter Air Europa, before the latter moved closer to rival IAG.
"We had extensive involvement both commercially and on the investment side with Air Europa," says Smith. "On that, we couldn't find a deal or a construct that was satisfactory to us… so TAP of course could be another option for us to have a larger presence."
TAP Air Portugal's chief executive Christine Ourmieres-Widener, speaking during an earnings briefing on 2 November, welcomed the interest from Air France-KLM – and potentially others – in acquiring a stake in the Star Alliance carrier, as it reported its highest-ever third-quarter revenue and forecast a "good" full-year performance.
"Everybody should be very happy and proud to see that some external players are interested in this wonderful organisation," Ourmieres-Widener says. "We will welcome network, we will welcome fleet, but we are not the ones who will decide who is the best bride," she says, in reference to the Portuguese government's ownership of the carrier.
IAG, meanwhile, in August took a minority stake in Air Europa, the latest move in its on-off pursuit of the Spanish carrier.
"We are still considering next steps," says IAG chief executive Luis Gallego. "We have 20% in Air Europa now, and the ambition is to try to have 100% of the company. But this is subject first of all to an agreement with Globalia and after that… we need to go for the approval of the competition authority, and that is a process that can take a minimum of one year."
Other consolidation moves could see Israeli leisure carrier Israir make a move for Smartwings. In November it identified the Czech budget operator as the target of a takeover offer. Israir, which was acquired by an investment firm last year, had disclosed earlier this year that it was participating in a private process with a view to acquiring the entire share capital of a European carrier.
In identifying the Smartwings interest, Israir said it has made the shortlist of candidates and is submitting an offer to enter a non-binding memorandum of understanding to purchase the company, following due diligence.
One European carrier set to move into state ownership is grounded Romanian budget carrier Blue Air. Mounting financial challenges forced the privately-owned carrier to suspend flights in September and the Romanian government plans to enforce a guarantee related to the provision of pandemic state aid, under which it would take ownership of 75% of Blue Air. Romania is already the owner of flag carrier Tarom.
Additional reporting David Kaminski-Morrow and Lewis Harper