After two new US commercial airlines launched in quick succession earlier this year – Breeze Airways and Avelo Airlines – another company is now looking to enter the transpacific air travel market as the world emerges from the pandemic.
Regional carrier Ravn Alaska chief executive Rob McKinney is incubating a project he views as giving travellers between North America and eastern Asia an alternative to 10-to-13h nonstop slogs – and the opportunity to stopover in the USA's largest, most-northerly state.
McKinney has already purchased a Boeing 757 for the venture, and aims to acquire more.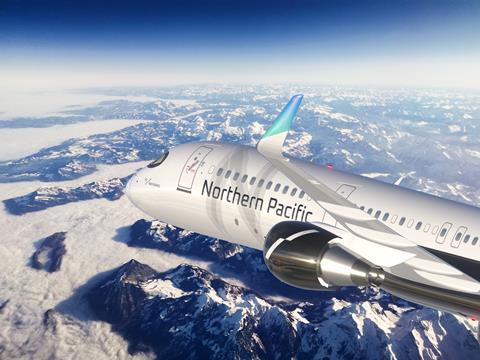 The new carrier, called Northern Pacific Airways, is wholly owned by Ravn's parent, Float Alaska, which acquired Ravn's operations out of bankruptcy last year.
Northern Pacific is modelled on Reykjavik-headquartered Icelandair. For years, the Icelandic flag carrier has used its island base in the northern Atlantic to offer low-fare flights between North America and Europe, with the option for stopovers.
Prior to the pandemic, Icelandair had carved out about 5% of the transatlantic travel market for itself with that strategy.
"We want to create a hub here in Anchorage, to replicate what Icelandair has done successfully in Keflavik," McKinney tells FlightGlobal on 22 October.
"We think we have a unique opportunity for that kind of hub on the other side of the world. Anchorage is the geographic midpoint on a Great Circle routing between Asia and parts of North America."
Northern Pacific has big plans, and is about one-third of the way to having necessary financing. McKinney says planning for the new carrier began in earnest this year, and with Covid-19 travel restrictions waning, the company is ready to put its plan into action.
He estimates Northern Pacific needs about $100 million to launch, which he hopes to achieve in the third quarter of 2022.
"We started doing all the analysis in June and it seems like there's way more than enough traffic to fill a narrowbody per day for each of the city pairs we chose," he says. "That, coupled with [Ted Stevens Anchorage International airport] having a completely empty north terminal with eight empty gates… it seemed like all the pieces are there."
The airline has a slick, teasing website, but it contains few details.
FIRST AIRCRAFT
The first mention of Ravn's international expansion plan was revealed in a video publicly posted to YouTube on 28 June, but then quickly removed. Ravn said at the time that the video had been intended for staff only.
Since then, the carrier has quietly purchased its first airframe, and is negotiating for several more. While the airline's route map has not yet been finalised, McKinney's destination wish-list is ambitious.
In Asia, the airline is targeting Incheon International airport in South Korea, Tokyo's Narita airport and secondary Japanese cities like Nagoya and Osaka. On the US mainland, Northern Pacific is looking to serve large metropolitan areas on the West Coast, and Las Vegas, Orlando and New York. All those routes are less than about 3,300nm in distance. McKinney is also considering setting up a maintenance centre somewhere in middle-America.
"We think that we can stimulate new traffic, and capture traffic that's pent up that has not been able to go anywhere, as other airlines have scaled back," he says.
"We can provide a more-seamless and easy transition into the United States by having customers clear customs and immigration here in Anchorage – versus maybe a 3h-long queue at [Los Angeles] or [San Francisco] or some place like that," he adds.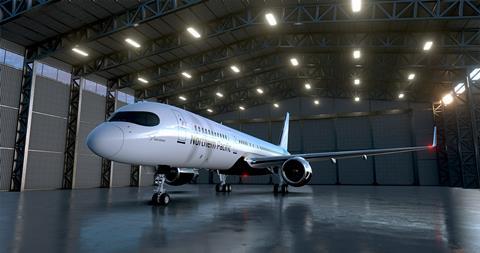 Like Icelandair, Northern Pacific intends to sell seats for cheaper than those on direct flights, McKinney says, noting that most aircraft flying North America-Asia routes already follow a northerly path that takes them near Alaska's largest city.
"We can be even-more reasonably priced by flying the narrowbody and not having to pay for fuel to go all the way across the Pacific. Even with older technology, we still think we can have a better price point," he says. "Stopping in Anchorage is not taking anybody out of their way, and doesn't really add to the total trip time."
The carrier plans to operate six 757-200s at launch, expanding to 12 of the jets. The first airframe, which carries registration N627NP, is currently undergoing a C-check and paint job in California. The company purchased the 27-year-old aircraft earlier this month. It served US Airways and that carrier's corporate successor American Airlines before being stored in Roswell, New Mexico, where it has been since March 2020, according to Cirium data and McKinney.
"Because of the distances involved, we're not going to have super-high-density seating. We're probably going to be around 190 seats, so it won't be an unpleasant experience," McKinney says.
The airline hopes to launch all initial planned routes simultaneously in late 2022. The aircraft will be added to Ravn's operating certificate and use Ravn's IATA designator code: 7H.
"That's the beauty of the jump start we have. We are not really starting from scratch," he says.
"The internal plan is to scale up to 50 planes within five or six years. We're in talks with Boeing and Airbus to see what the next generation [of aircraft] could be, because we realise that the 757 is good to get going right now, because they're available, but it's not scalable," he adds.
McKinney is considering an eventual acquisition of types such as 737 Max 9s and Max 10s – which have 3,550nm (6,570km) and 3,300nm of range, respectively – and Airbus's in-development A321XLR, advertised to have 4,700nm of range.
NICHE MARKET
McKinney hopes the Northern Pacific-Ravn collaboration will entice long-haul travellers to take multi-day stopovers in Alaska – taking advantage of connections to Ravn's flights to a dozen destinations in the state. Ravn operates eleven De Havilland Canada Dash 8-100s.
Who wants to visit Alaska in winter, when days are short and temperatures below freezing?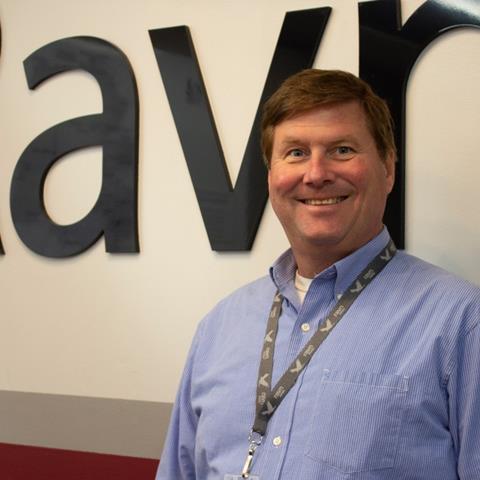 "The stopover piece is ancillary to the core goal of being an airline that connects Asia with the continental US," McKinney says.
"Will there be slightly more people that want to come in the summer? Maybe. But again, I point to my good friends at Icelandair. They have been successful at attracting tourists in the winter too, with music festivals, food festivals and the Northern Lights."
Northern Pacific, he says, does not aim to take on major carriers like Delta Air Lines or Japan Airlines, which both have numerous daily direct nonstops between Asia and the US mainland. Rather, Northern Pacific seeks to offer a niche product that appeals to different customers.
"We're obviously not going to get to 5% market share with 12 airplanes. But, as we get to 30 airplanes or so, then I think that's a worthy target."
"We really believe that we have something valuable to offer."

Pilar Wolfsteller, Americas Air Transport Editor, is based in Las Vegas and brings a pilot's perspective to her beat. She covers airlines across the hemisphere and her interests also include future-oriented sustainable aviation technology and urban air mobility projects. Pilar began her journalism career at the global news agencies Bloomberg and Reuters, and has reported from more than 50 countries.