The past couple of weeks have given ample reminder of both the opportunities and challenges when trying to enter the airline business.
That is perhaps best illustrated by the faltering efforts to revive former UK leisure carrier Monarch Airlines. In mid-August a new iteration of the carrier emerged via a new website and social media presence that featured the Spotty-M logo and purple and yellow colour-scheme long associated with the airline. Backers were aiming to begin operations in 2024 using Airbus narrowbodies.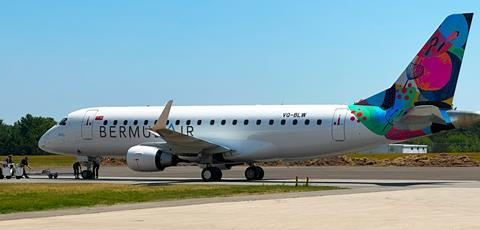 However, barely two weeks later – and a couple of days after plans for new branding were unveiled – the airline on 31 August said the business's board has been "forced to put the brakes on" the relaunch process, citing "exhausted" start-up funding, which has been drawn down "far more rapidly than anticipated". While a subsequent statement hinted at a way ahead after the board was approached with "a new option" to continue the launch, it noted further developments could take "weeks or months".
It is not the first UK airline revamp to falter since the pandemic. A relaunched Flybe did take to the skies in March last year, only to collapse into administration in January this year. Flybe's losses were running at an estimated £5 million ($6.3 million) per month, partly blamed on the lingering impact of Covid and aircraft delivery delays.
A further reminder of the challenges facing start-ups in entering the market came as US carrier Red Way announced it was from the end of August ceasing operations. That came roughly two months after launching out of Lincoln, Nebraska.
"We face insurmountable challenges as a small start-up in our industry, and the compounding of costs and lack of resources have made it impossible for us to sustain operations," Red Way said on 23 August.
REVAMPING THE PREMIUM MODEL
The same day as Red Way ceased operations was to be a banner day for Bermudair. The all-premium start-up had set 31 August to begin services, connecting Bermuda initially with Westchester County airport near New York City and Boston, and from mid-September, Fort Lauderdale. Weather disruption though prompted the carrier to push the scheduled launch back a day to 1 September.
Intriguingly, Bermudair marks a twist on the previously seen all-premium carrier model, which focused on long-haul routes – mostly across the Atlantic. Bermudair plans to deploy Embraer 175s, which will ultimately be configured in all-premium, 30-seat configuration, on the services.
Despite a chequered history – French operator La Compagnie is the only such carrier to last the course and Bermudair founder Adam Scott's own Odyssey Airline venture is still to take flight – the latter is confident the timing is right for the model to work connecting Bermuda with the US east coast.
"It is my belief that this market… supports an elevated product more akin to a private jet than a traditional mainline carrier," Scott says. "At the same time, we have got to make sure that we got [the right] number of seats and, of course, underlying economics that work."
Other high-profile start-ups in the works include UK operator Global Airlines, which has garnered headlines – particularly for its use of Airbus A380s – to launch transatlantic services from London Gatwick next summer.
"We're a lot further along that you think," founder and chief executive James Asquith told an audience during a Global Airlines event in London on 27 July, stating that two years of work were behind the project. "We haven't just gone out and bought a bunch of A380s."
The company recently claimed it has reached terms of agreement for three more A380s, on top of an earlier agreement for a single aircraft. It indicates that the three latest aircraft are stored in the USA.
Asquith acknowledges that the transatlantic market is "littered with failed carriers", but insists: "We're doing it very differently."
Global Airlines believes it will have a "compelling" product that will attract passengers, even with competition from other transatlantic operators from Gatwick including Norse Atlantic, British Airways, Delta Air Lines and JetBlue Airways.
CARRIERS BORN IN THE PANDEMIC
While the global pandemic created an obvious handicap on demand, the glut of grounded aircraft did make sourcing aircraft far easier and cheaper than usual – and than it has subsequently become amid the supply chain crunch.
A number of carriers, including Norse Atlantic and Play Airlines in Europe, Avelo and Breeze in the USA, and Akasa Air in India, have all taken strides since launching post-pandemic.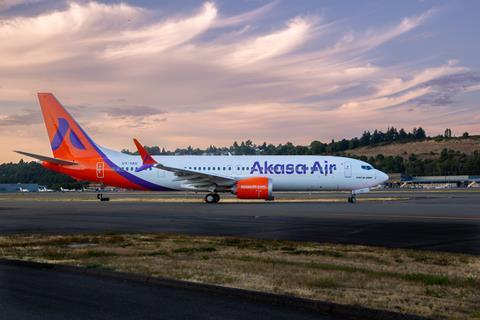 Taiwanese carrier Starlux launched operations in January 2020, just weeks before Covid was to begin bringing up national borders. That meant it was not until September 2022, when the Taiwanese government announced it would begin easing border controls, that it could begin more regular operations.
Pitched as an upmarket, boutique carrier, with a fleet of around 20 new generation Airbus A321neos, A330neos and A350-900s, Starlux has notably joined the fray on the crowded trans-Pacific market.
Starlux chief executive Glenn Chai tells FlightGlobal: "While the airline has "already accomplished" building up its regional network, its fledgling trans-Pacific network means "our business model has not been fully realised". He adds: "Once we have reached the scale, you will see that we will achieve good profitability."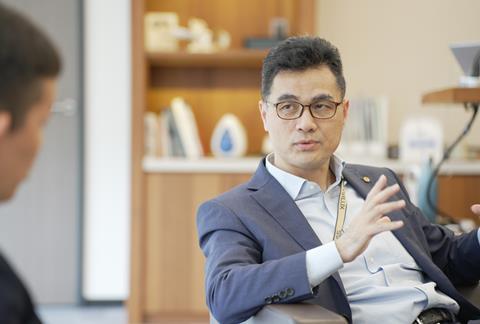 Transit passenger are a key part of the business. "I think it is pointless to just look at Taiwan as a single market," he says. "If we just look at Taiwan – with around 23 million people – then it is pointless to establish Starlux. Our market is outside of Taiwan – it is the Asia-North America market, with more than a billion people."
Another ambitious start-up, Australian low-cost carrier Bonza is now seven months into operations. While the carrier in July cut five of its initial routes, its chief executive Tim Jordan says this is relatively small given the scale of its launch. "The ramp up we went through from January through May was the biggest aviation ramp up in Australian aviation history," he tells FlightGlobal.
Bonza, which is backed by investment firm 777 Partners, is targeting new segments in the Austalian domestic market, and all but two of its initial 27 routes were unique to the carrier. Jordan believes this is key to the carrier's strategy. "We're creating a brand-new market that is not coming out of anybody's pockets," he says. "The great news is that six months in, there's a gap in the market."