Delegates are set to gather in Buenos Aires on 16 October for the 18th edition of the ALTA AGM & Airline Leaders Forum – an event that takes place against a backdrop of positive developments relating to Covid-19 but with challenges emerging elsewhere.
In terms of the pandemic's impact on the airline industry, the Latin America and Caribbean region is now mercifully free of most of the travel restrictions that weighed so heavily on demand for two years.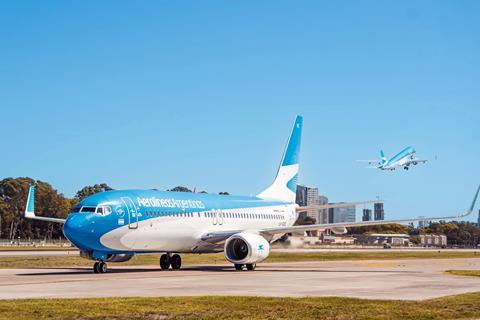 That shift in fortunes is reflected in the resurgence of passenger demand across the region over the past few months, with Latin America and the Caribbean leading the way globally in terms of the traffic recovery.
The Leaders Forum's host country of Argentina reflects those improving fortunes. The latest data from civil aviation authority ANAC shows passenger numbers at the country's carriers were down just 13% from pre-crisis levels in August this year, at around 1.26 million, versus 1.45 million in 2019.
This year's numbers were significantly more than double the 550,000 passengers carried in August 2021.
That strong recovery comes despite Argentina's market seeing the exit of two significant players since 2019: LATAM Airlines Group's Argentina unit and Norwegian Air Argentina.
Leading the way is flag carrier Aerolineas Argentinas – under chief executive Pablo Ceriani – which accounted for 871,000 of those passengers in August 2022, or almost 70% of the market. Low-cost carrier Flybondi carried 202,000, while ultra-low-cost operator JetSmart carried 179,000.
BRAZIL FOCUS
Amid the recovery of Argentina's connectivity, Aerolineas announced a number of new routes in September, including four services to Brazil, as part of what Ceriani describes as a "commercial strategy to continue expanding the flight network with Brazil and continue promoting regional connectivity".
And as the airline seeks profitability, Ceriani says Aerolineas will "continue to improve its performance with growth and expansion". Notably, Cirium fleets data suggests the SkyTeam carrier's fleet is now significantly larger than it was at the same point in 2019.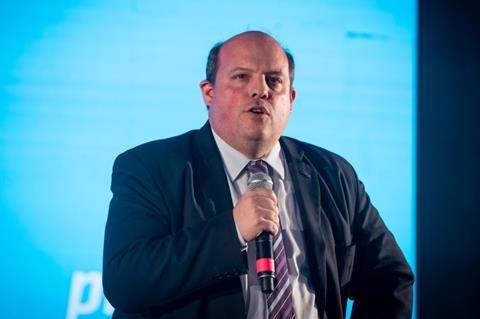 Away from passenger operations, the Latin America and Caribbean region's cargo market has also been performing strongly, with IATA recently noting airlines "have shown optimism by introducing new services and capacity, and in some cases investing in additional aircraft for air cargo in the coming months".
But as airlines head into 2023, outside factors are once again raising anxiety in the industry.
Amid high inflation and oil prices, and fears of a global recession, the better-than-expected performance by many Latin American economies during 2022 is expected to give way to a more challenging 2023.
S&P Global, for example, said in late September that it expects Latin American economies to shift into "low-trend growth by the end of this year and into 2023, as more challenging external dynamics weaken exports in the region, and waning confidence takes a toll on domestic demand".
It now expects Latin American GDP to expand by 0.9% in 2023, compared with a previous assumption of 1.8%.
S&P cites "uncertainty over the trajectory of the US economy, with a shallow recession now expected in the first half of 2023" as a key downside risk to GDP in the Latin America region.
OPTIMISM REMAINS
But discussing the global outlook in September, the director general of global airline industry association IATA, Willie Walsh, was still optimistic.
"The recovery and the pace for the recovery have been good, and I think it's clear that many airlines are generating good cash balances as we go through this period and seek to prepare their balance sheets and strengthen their liquidity," he says.
"It's a challenging environment, but I think most airline management teams will be looking at the positives and reflecting on what they need to do to address some of the headwinds."
IATA's chief economist, Marie Owens Thomsen, expands on Walsh's view, contrasting the current "job-rich economic slowdown" with the "jobless economic recovery" that followed the global financial crisis.
And that contrasting picture is important when it comes to the travel demand trend.
"While inflation will reduce the purchasing power of those wages earned, it's more important that more people are earning, than the impact of inflation on consumption at this current junction," Owens Thomsen says.
"So that's very supportive and should mitigate any fears of a major recession."