Few leadership manuals cover the task of taking charge of a global business at the bottom of a cycle during a pandemic that has devastated core markets.
In that environment, even basic logistics are challenging in a way that would have been unimaginable in pre-crisis times.
For recently appointed Swissport International chief executive Warwick Brady, travel and social-distancing restrictions meant he was four weeks into his tenure before meeting his new colleagues in Zurich – following a recruitment process that involved no face-to-face interaction.
But while nearly everything been made more difficult by the pandemic, Brady tells FlightGlobal during a June interview that his new employers are on the right path.
Crucially, the business has already been through a comprehensive financial restructuring programme that involved significant job losses and a change of ownership. And at the mid-point of 2021, there are some signs that the commercial aviation industry is coming back to life.
In short, this is fresh start for Brady, Swissport and the airline industry.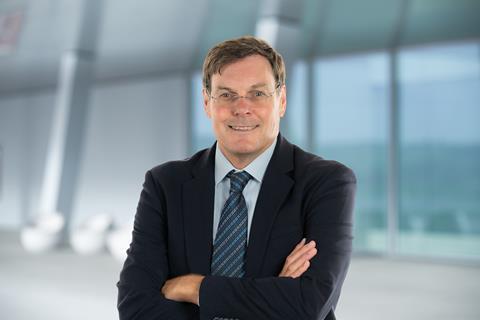 "Coming into this business, I'm right at the bottom of the cycle – can it get any worse, maybe, but unlikely – so I'm right at the bottom," he states. "I'm super-optimistic we're going to use this pandemic to restructure and create a better business."
Before Brady's arrival, the financial restructuring of the ground-handling giant was finalised at the end of 2020, having been initiated in August as Swissport was hit hard by the Covid-19 crisis.
As part of a debt-for-equity swap, out went owners HNA Group – the Chinese business that is itself going through a massive restructuring programme – with a group of global secured creditors taking control.
With a reduction in debt of €1.9 billion ($2.3 billion) and a capital injection of €500 million, Swissport is aiming to emerge from the pandemic as a leaner but stronger business.
"We are now the best-capitalised ground handler in the world," Brady says. "We've got five very big shareholders, all private equity, that want us to restructure and grow this business.
"We've got very little debt, we've got a good capital structure," he continues. "However, we obviously at the same time need to make sure we are positioned for the future."
TRACK RECORD
Brady joined Swissport in May this year, succeeding interim chief executive Christoph Mueller – the former leader of Aer Lingus and Malaysia Airlines – who temporarily led the business following the departure of Eric Born and is now its chairman.
Mueller says Brady has a track record of "transforming a company into a more efficient, agile and digitally savvy organisation" – which is exactly what the Swissport board wants him to achieve in his new role.
Brady's previous employer was UK infrastructure and energy company Esken – formerly Stobart Group – and he has also held senior roles at businesses including Mandala Airlines in Indonesia, Air Deccan/Kingfisher in India, and both Ryanair and EasyJet, where he was chief operating officer for eight years.
Brady describes leaving Esken – which has since seen its regional airline Stobart Air collapse – as "a wrench".
"It was emotional because I had a great chairman and they're a really good bunch of people and of course you really work with the team – if you've got a crisis, you work closely.
"Raising capital at [Esken], was brutal, hard work. Probably the biggest challenge I've had in my career."
But the opportunity to lead Swissport was too good to turn down, Brady says, noting that it is a "global business" and "industry leader".
He has also been a Swissport customer – London Southend airport being among Esken's units – "so I know them warts and all".
"I'm really very luck to be able to do this," he states.
Brady tells FlightGlobal that beyond delivering value to shareholders, "my personal mission is to upgrade aviation services' reputation in the industry to be a real part of the industry infrastructure, and moving to be the core partner of airlines and airports, and a core player in the airline market".
Aviation services will no longer be seen as the "poor relation", he hopes.
Swissport's model will be based around a "lean centre at Zurich" where Brady and the wider central leadership team will be based. "And obviously we've got nine regions of the world that are managed by big P&L holders and leaders to execute this model," Brady states. "We've got such a large variable cost, we can be agile, we can adjust our costs very quickly."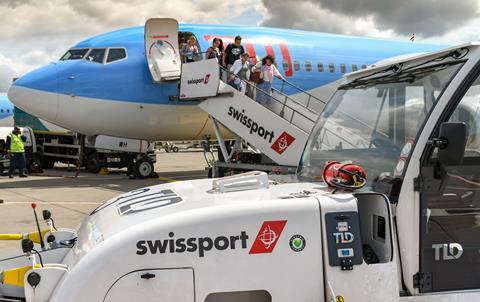 Indeed, among the benefits of the restructuring that has already occurred at Swissport, "we've managed to make sure that we got much more appropriate people contracts to support this business and the flexibility that we need to retain jobs", Brady explains.
"One of the problems with being one of the largest in the industry is you end up with a lot of legacy terms that make you not very competitive against the new incumbents," he says. "This pandemic has allowed Swissport to reset some of the terms for our people, to then protect jobs, but also create a more flexible environment for us to be competitive in the market."
That said, some fundamentals of the business are unlikely to change.
CORE FOCUS
Swissport's core grounding-handling functions – including passenger services and ramp handling – generated roughly 80% of pre-crisis revenue, while cargo handling – which includes warehouse management – accounted for 20% of revenues. Within those operations, Swissport has significant fuelling and lounge businesses, Brady notes, alongside other aviation services such as cleaning and maintenance.
"We will be sticking to our core over the next few years," he states.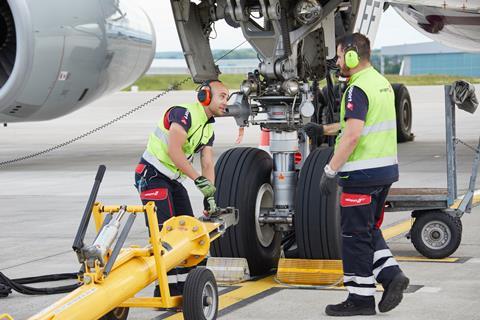 At the same time, a key mission is to ensure Swissport is positioned for what he describes as "a different mindset from the airlines" that has been brought about by the pandemic.
"We see airlines as our customers and we see airports as our partners," Brady says. "We are obviously an integral part of the customer journey, or the cargo journey through the airport."
Under his leadership, Brady expects Swissport to "get closer to our customers as they outsource their non-core business".
Qantas is "leading the way" in this regard, Brady observes.
In late November 2020, the Australian carrier decided to outsource its ground handling at airports across Australia, with Swissport eventually winning the contract.
In Brady's view, other airlines might benefit from following suit.
"If you look at EasyJet or British Airways, for example, what they do really well, is [they have a] great website, they've got a great distribution system… they've got a great network, and they've got a very efficient fleet. That's the core of their business," he states.
"The non-core would be all of the handling and aviation services around the customer journey at the airport. We would hope to enter into partnerships with airlines where we make sure we handle all of that as the largest brand in the industry.
"So I think outsourcing… is a great opportunity."
AIRLINE DEMANDS
At the same time, Brady notes, a challenge during the crisis is that "all airlines are asking for lower costs".
He also cautions that the cargo business is higher risk, "because we are investing in warehousing", which makes it "more capital intensive". Nevertheless, "we are going to invest more into cargo", he says.
For all business functions, "I just think we need to be mindful that we set ourselves up for a successful future rather than go into price wars with what other competitors", he states. Building that foundation will be aided by the "undoubted consolidation over the next two to three years".
And Swissport intends to be central to that sector consolidation, Brady states, adding: "I think this is Swissport's time."
He describes the competitive environment in the aviation services sector as featuring "four big boys": Menzies, WFS, Dnata and Swissport.
Below that level, there are "small players, mom-and-pop players, or the medium-sized companies… that are going to be potentially under some significant debt pressure".
For Swissport that means "there'll be some real opportunities for M&A going forward", Brady says.
With the company having operations in around 300 airports across 47 countries, Brady sees "huge opportunities" for acquisitions in "core markets" covering "let's say the top 50 airlines in the airports we operate [at] already".
For now, Swissport's status as a global business is likely to help it ride out the uneven crisis recovery ahead, in Brady's view.
"We can at least take advantage of the cargo growth and the growth of big domestic markets," Brady says of the current airline industry situation globally, where international passenger travel remains severely depressed.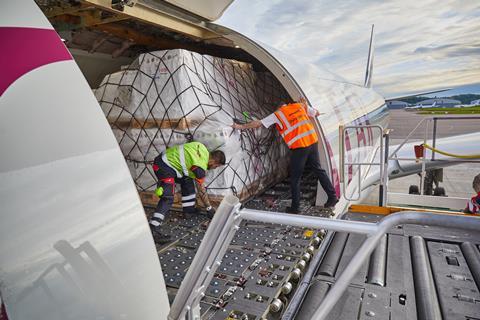 And as international markets come back, "it's all about ramp-up", Brady says.
He cites the example of popular European leisure destination Cyprus, where there has been no significant air traffic heading towards the middle of 2021, but "the capacity… for July and August is the same as in 2019".
"I think that that ramp-up is going to be quite a challenge," Brady says. "It's making sure people have got the security pass and their training, and we can get them back in quickly."
The Cyprus example highlights a broader issue for Brady, as Swissport has to decide whether to keep people on or make them redundant in markets that could bounce back quickly – or otherwise.
"How are you balancing [staffing levels] today versus the future capacity?" Brady asks rhetorically of the challenge he faces.
"If demand is going to come back, I will then keep employees under furlough, but if the government schemes stop, and we haven't got the capacity back, then you might be forced to make people redundant.
"Our cost base needs match the capacity or the schedules of the airlines," he suggests. "We get that out of sync, we're losing lots of money."
Predicting when that capacity and demand will return to 2019 levels is "an interesting reference point", Brady suggests, "but we just need to adjust our business to the growth", he states.
And, in his view, Brady thinks "the industry will be surprised about how quickly demand will come back".
"Once the travel restrictions are lifted, I think you'll see a massive boom in demand. I suspect you'll see the industry behind the airline capacity curve."
RECOVERY EXPECTATIONS
Warwick Brady believes the commercial aviation industry is finally heading in the right direction, with a crisis recovery under way.
So far, Brady says, the "pundits have been right": large domestic markets have come back first, regional travel is following, intra-regional is next, then long-haul leisure will follow, and finally business travel.
And as a leader of a global business – although Swissport does not "play significantly" in Asia, aside from some work in Japan and Korea – Brady says he has a strong sense of how different regions are recovering, noting his frustration that travel restrictions often make the opening up of markets feel like "one step forward, two steps back". Ultimately, however, travel is beginning to "open up everywhere" – led by domestic markets.
"This summer will be short, in Europe," he states. "I think the US will continue to do well, Australasia will do well, southern Africa is doing pretty well. Obviously the Middle East is under significant restrictions, particularly because of the situation in India.
"That's on the handling side, on the cargo side as a general rule we're above 2019 levels already."
In 2022, the situation will become "much clearer" as vaccination rates improve.
"And obviously, as the travel restrictions ease, unless there's some very unusual variant that comes in and infects the world again, I think we're going to see a strong recovery."