It has been more than a year since the Covid crisis first brought the shutters down on international air travel, with many markets remaining that way for much of the time since.
There has been no escape, even for the most successful of operators, from collapsing revenues and the need to quickly bolster liquidity as airlines have been forced to dig in for the duration.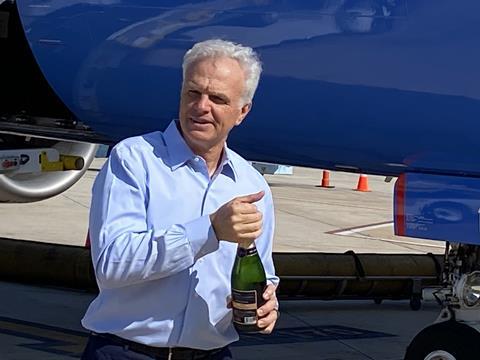 Yet even these most challenging conditions for air travel – and with no guarantees of when a 'new normal' market will emerge and in what form – have not been enough to deter new players.
A string of start-up airline projects have emerged around the world in this toughest of climates. Paradoxically, in some cases these projects have been aided – and their market entry accelerated – by the crisis.
Widespread capacity cuts mean a glut of cheap aircraft is now on the market, alongside ample availability of skilled labour and a string of potential market opportunities from restructuring carriers forced into retreat.
This not only affords start-ups the opportunity for a lower cost base, but with more freedom to size the operation for the available market rather than meeting existing fleet commitments, it should give more scope to focus on profitable routes over simply flying to fill aircraft.
Highest profile of these start-ups is Azul and JetBlue founder David Neeleman's latest operator Breeze Airways. The carrier's launch on 27 May came just a month after another US start-up, Avelo Airlines, began operations.
Like Breeze, the Avelo project is led by an established industry figure: former Allegiant Air and United Airlines executive Andrew Levy.
Established aviation figures is a thread linking a number of the start-up projects. The group behind Flyr in Norway includes Erik Braathen, former chief executive of Braathens SAFE and board member of Norwegian, while former Comair chief executive Gidon Novick is co-founder of South African carrier Lift, which launched in December.
Over recent weeks FlightGlobal has spoken to the leaders behind start-ups across Africa, Asia, Europe and the Americas about their respective launch carrier's ambitions and for perspectives on starting an airline during the crisis.
The airline start-ups trying to confound Covid crisis by launching during pandemic
1

Currently reading

The airline start-ups trying to confound Covid crisis by launching during pandemic

2

3

4

5

6

7