With 2022 seen as the year travel properly resumed in Asia-Pacific, a number of new start-ups have taken off: Greater Bay Airlines in Hong Kong, Akasa Air in India, and Malaysia's MYAirline are among the new entrants to join the recovering airline market this year.
Yet, as the year draws to close, two much-anticipated airline launches have so far failed to take off, no thanks to regulatory and legal snags.
The launch of Australian low-cost operator Bonza – the country's first new airline to launch in a while – and the reboot of Indian carrier Jet Airways were much talked about. Both carriers had set a 2022 timeline to launch operations, though a series of hiccups have so far prevented them from doing so.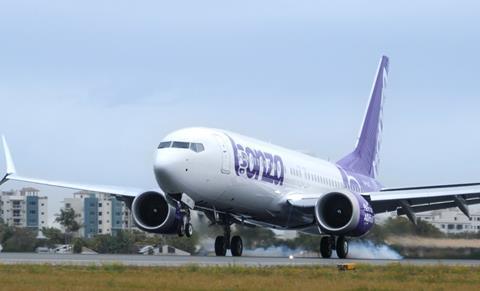 BONZA
Bonza, Australian slang for excellent or first-rate, was first unveiled in October 2021 amid much fanfare. Apart from being the first independent Australian low-cost operator in nearly a decade, the airline also had a different operating model: low-cost, point-to-point services from secondary cities, eschewing operations within the 'Golden Triangle' of Brisbane, Sydney and Melbourne.
It is backed by Miami private equity firm 777 Partners, which also owns Canadian low-cost operator Flair Airlines.
On 1 August this year, the Sunshine Coast-based airline took delivery of its first Boeing 737 Max 8, which came from 777 Partners' orderbook.
The airline now has three Boeing 737 Max 8s – but nowhere to fly to.
The carrier's initial plan called for services to start with two jets in service, and one serving as a spare. Ultimately, it hopes to operate eight aircraft by its first year of operations. Bonza had previously said it expects to commence operations in September.
On its prospects for 2023, chief executive Tim Jordan has this to say: "Bonza are looking forward to connecting communities in 2023 subject to regulatory approval. Our team of legends are continuing to work closely with [the Civil Aviation Safety Authority], who do incredibly important work regulating aviation in Australia. We will continue to keep Aussie travellers updated on all things Bonza as news comes to hand."
JET AIRWAYS
The reboot of Jet Airways – once India's largest privately-owned carrier – risks coming undone in 2023, as the airline faced a series of legal snags in recent months.
Jet went bankrupt and suspended operations in 2019, hurt by its low-cost competitors undercutting its business.
A consortium led by London-based Kalrock Capital and businessman Murari Lal Jalan won court approval to rescue the airline in mid-2021.
In May this year, Jet clinched its air operator certificate from India's civil aviation regulators, leading to talk that a relaunch would take place. Indeed, in the lead up to certification the airline operated proving flights, assembled its executive team, and announced hiring plans.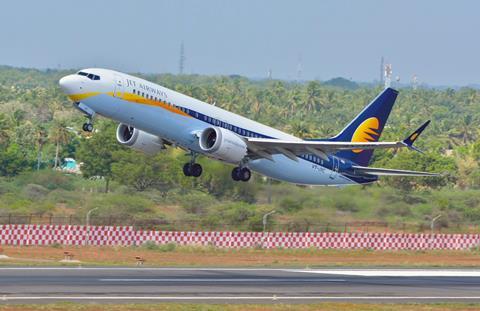 The airline is headed by Sanjiv Kapoor, an industry veteran who was formerly chief strategy and commercial officer at Vistara, as well as SpiceJet's operations head before that.
By the third quarter of this year, Jet Airways abruptly went silent about its relaunch, and in late-November, news broke that the airline's creditors and owners were at odds over the airline's revival plan – a move that could derail Jet's return.
According to a Reuters report, which cites anonymous sources close to the matter, the airline's creditors threatened to liquidate its assets if no resolution was made on the plan. Sources qouted by Reuters also said the resolution plan appears to be at risk of "falling apart".
In effect, Jet's old creditors are holding back ownership of the carrier to the new team, preventing Jet's relaunch.
For their part, Jet and its new owners did not publicly confirm nor deny the report.
The consortium only told Reuters it remains committed to getting the airline off the ground once again.
FlightGlobal understands a relaunch is still on the cards, though it is likely to only happen only in 2023, or up to 90 days from when airline ownership is fully transferred.
If and when the airline does get off the ground, it will face a radically different airline market from when it collapsed.
For one, its full-service rival Air India is now part of the Tata Group, and is poised to be merged with Vistara. Air India is also eyeing a large order that will eventually give it significant scale.
On the low-cost end, IndiGo remains the country's largest carrier with significant domestic market share, while Air India's low-cost units are also consolidating, potentially creating a sizeable opponent.
With additional reporting by Greg Waldron