North American airline traffic this year is expected to be down more than one-third from 2019 levels, IATA's projections for the impact of the coronavirus crisis on the sector show.
The anticipated 36% drop in traffic is expected to translate into $64 billion less in passenger revenue this year.
While sizeable, that reduction in passenger traffic is less than IATA predicts for other global regions. The trade group estimates each other region – Asia-Pacific, Europe, the Middle East, Africa and Latin America – will see traffic decline roughly by half.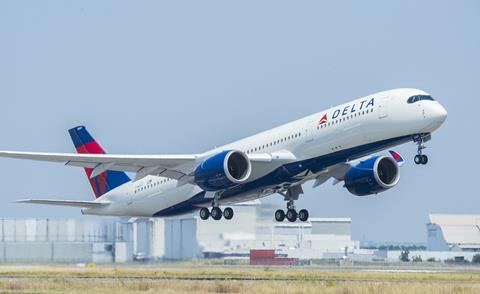 A key factor in the lower impact in passenger traffic is the scale of the still-operating US air travel market. IATA figures for 2019 show the US domestic market was largest in the world, accounting for around 14% of global airline traffic.
Data from US trade group Airlines for America (A4A) shows that while US international departures have declined more than 90% since early April, domestic departures are down 63%.
Data also reveals the scope of the decline in air travel demand, with the association estimating 95% of the country is subject to stay-home orders. As a result, A4A says passenger volumes are down 97% and load factors on domestic routes for the week beginning 6 April stood below 10%.
But while the picture is bleak for US carriers on all fronts during the lockdown, the scale of the US domestic market offers some hope for US carriers if – as widely expected – domestic travel rebounds before international travel.
US carriers start tapping relief funds
US carriers have benefited from early financial support from the Trump administration and its economic relief CARES Act, which assigned passenger airlines $25 billion in support for wages and another $25 billion in loans.
Conditions attached raised questions about the extent airlines would apply for assistance. Those conditions include a requirement that airlines maintain skeleton air transport networks to cities already served - prompting carriers to apply file exemption requests.. Also, carriers receiving more than $100 million in payroll assistance must provide the US government with "appropriate financial instruments to compensate taxpayers", according to the US Department of the Treasury.
But US treasury secretary Steven Mnuchin on 14 April disclosed that 10 airlines said they intend to participate in the programme.
American Airlines, Alaska Airlines, Delta Air Lines, JetBlue Airways, Southwest Airlines, SkyWest Airlines and United Airlines have all since detailed funds they are taking under the scheme through a combination of grants and low-interest loans.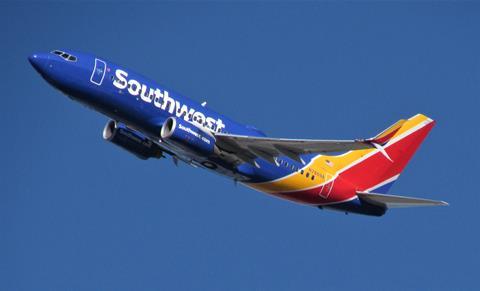 "Conversations continue with other airlines regarding their potential participation," Mnuchin says, adding his office is working to review applications from smaller carriers and provide further guidance for cargo operators.
A4A chief executive Nicholas Calio says the funding will enable 750,000 staff remain on airline payrolls through the end of September.
"Carriers have made cuts everywhere possible, from retiring fleet types earlier than scheduled, significantly reducing executive compensation, shutting airport lounges, trimming capital expenditures and offering early retirements," says Calio. "The direct payroll assistance funds from the federal government are an important part of the efforts to protect jobs."
US regional carriers have been pressing for an exemption from providing equity as a condition for receiving payroll assistance. The Regional Airline Association (RAA) argues its member companies face unique financial difficulties and provide public services by serving isolated areas.
RAA says two of its members are being "considered major airlines because of the size of their payroll". Those airlines applied for payroll assistance but are "working to secure the flexible participation terms".
RAA president Faye Malarkey Black says: "We remain hopeful that the Treasury will work rapidly and flexibly to find a solution for those carriers facing unique hurdles. The alternative would be catastrophic and, we hope, unacceptable to both Congress and Treasury."
Black also urged the Treasury to disburse grants quickly. "While an agreement in principle for some carriers represents progress, all carriers — including those who are privately held and seeking alternative solutions — need grants now to avoid furloughs," she says.
Two regional units of Trans States Holding, Compass Airlines and Trans States Airlines, have already been forced to shutter operations since the crisis took hold.
What challenges are airlines facing through coronavirus grounding by region
1

2

3

4

5

Currently reading

US carriers tap relief funding as crisis deepens

6

7

8