IATA's Asia-Pacific head Conrad Clifford is optimistic that vaccines will start to relieve the impact of the coronavirus pandemic, but that airlines still face a very tough year.
Asked about the best case scenario for airlines in 2021, Clifford says this would see a rapid rollout of vaccines accompanied by governments implementing standard testing protocols. With these two things in place, airlines could "maybe be half of where we were in 2019 by the end of the year."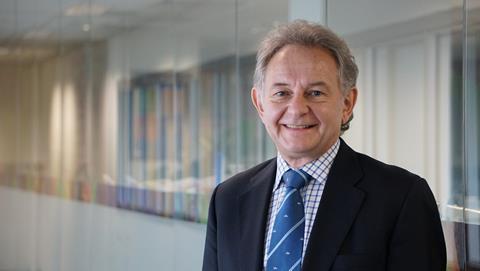 He feels the worst case scenario is somewhat harder to define.
"I'm actually expecting that the vaccines will work, and that they will get distributed," he says.
"Obviously, we've got this new [Covid-19] strain. I don't think anybody really understands what the impact of the new strain is yet. But I'm pretty optimistic. I expect authorities to find a solution for that one."
In regard to IATA's priorities in the Asia-Pacific this year, he lists five items. First is IATA's Travel Pass Initiative. He notes that there are big issues with passengers being denied boarding because of varying requirements between countries. Travel Pass will provide details on what tests, vaccines and other measures passengers need before travelling.
IATA will also continue to push hard for standardised testing approaches among countries There is also the critical role IATA members will play in distributing the vaccine globally by air, and the airline body will continue to stress that quarantines amount to a de facto ban on air travel.
"Another thing is that we are continuing to talk to governments about the difficulties that airlines are having and the need to continue to provide subsidies and financial support for airlines to maintain an industry, and also to continue to reduce or eliminate costs," he says.
"So that when things do get started, we don't see a start that fails, because costs have gone up too much and it's unsustainable."
As for regional dynamics, Clifford expects more consolidation in the year ahead. He also expects airlines to work together more closely. He notes that load factors can be as low as 20-30% on international routes. He believes regulators are likely to be more accommodating toward joint venture arrangements, such as the proposed joint venture between Japan Airlines and Qantas.
"It's difficult for any airline to make money on their own," he says. "So if you can allow some form of joint venture, which is what JAL and Qantas are proposing, it makes a lot of sense in terms of restarting route connectivity…don't forget, we're back at 2003 levels for passenger numbers. We've lost 17 years of route development. It's difficult to bring that back overnight."