Norwegian is ditching the long-haul, low-cost model it pioneered over the past decade, but will the carrier's legacy be a longer lasting impact on the transatlantic market?
News that struggling low-cost carrier Norwegian plans to drop its long-haul activity and focus on its short-haul business in a bid to secure its future comes as little surprise.
Amid its summer restructuring, Norwegian's chief executive Jacob Schram was still talking up the potential of long-haul routes as part of its activities.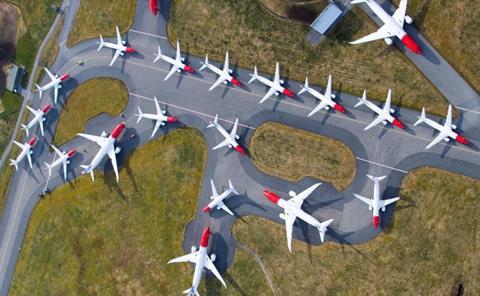 However, the scale of the carrier's financial challenges and bleak near-term outlook for long-haul travel always made it seem likely the Norwegian would focus on short-haul in a bid for survival.
POSTER CHILD DROPS OUT
Norwegian has been the poster child for the long-haul, low-cost sector. While Ryanair chief executive Michael O'Leary had for a couple of years been teasing about the potential for a long-haul, low-cost project if the right aircraft became available cheaply enough, the carrier was never tempted away from its short-haul core.
Instead it was the far smaller and less heralded Norwegian, under the leadership of chief executive Bjorn Kjos, that in 2009 announced it was taking the leap of faith to try and translate a low-cost model to long-haul.
The airline's strategy was based on using the efficiency and range of new aircraft types to open up point-to-point travel outside of major hubs. It embarked on a flurry of eye-catching orders for Boeing 787 Dreamliners, 737 Max aircraft and Airbus A320neos to support the plans – the latter two types aimed at opening up the US east coast to narrowbody operations.
This reliance on new technology, though, came with a risk of its own. Norwegian was forced to launch long-haul flights – which debuted on the Olso-New York JFK route in May 2013 – with a leased Airbus A340-300 because of delays that hit the Dreamliner programme.
More disruption with its Dreamliner fleet was to follow when inspections of the Rolls-Royce Trent 1000 engine were carried out, while its moves to operate narrowbody transatlantic services with its Max aircraft were ultimately hit in March 2019 by the wider grounding of the type.
Neither was the regulatory path to prove easy. Norwegian's move to carry out long-haul operations through an Irish subsidiary prompted objections from unions and US carriers, accusing it of trying to circumvent Norway's stricter labour rules. It resulted in a drawn-out process to secure US approval to operate transatlantic flights through the Irish unit.
Despite these various challenges, Norwegian did ultimately build a sizeable long-haul – predominantly transatlantic – operation. In 2018 it operated more than 70 routes linking points across Europe to North American destinations.
Norwegian transatlantic capacity since 2013
Year
Flights
Seats
ASKs
Source: Cirium schedules data for all Norwegian divisions
2013
426
121,110
768,957,753
2014
3,034
883,439
6,444,739,222
2015
4,122
1,197,940
8,711,274,785
2016
6,064
1,849,997
13,315,875,990
2017
10,828
3,176,867
22,345,265,004
2018
19,486
5,851,154
41,015,302,068
2019
18,528
6,009,093
42,572,285,394
2020
2,589
879,882
6,138,587,216
RIVALS TAKE NOTE OF NORWEGIAN
Norwegian's large fleet commitments and ambitious business plan to establish a foothold in the network carrier-dominated transatlantic market brought its share of sceptics – but also some admirers and copycats.
A number of new entrants outlined plans to enter the market, while network carriers reacted with competitive moves of their own to target the premium leisure segment.
Most notably that was evident with IAG. The British Airways and Iberia parent found Norwegian encroaching into the Barcelona and London Gatwick markets. The group responded by launching its own rival low-cost brand Level, competing on long-haul routes from Barcelona with Norwegian.
BA, which had by then returned to expansion mode at Gatwick, meanwhile, took the fight directly to Norwegian. It rolled out higher-density configured Boeing 777s at Gatwick and began directly competing on routes out of the London airport.
And IAG's interest was sufficiently piqued to initiate takeover moves in the spring of 2018. This was initially rebuffed and IAG ultimately sold down its shareholding.
MARKET PUSH LOSES MOMENTUM
But despite a clear impact on the market, financial success proved more elusive. Even before the 737 Max grounding hit its plans and the global pandemic brought an abrupt halt to long-haul travel, Norwegian's ambitions were catching up with it.
A number of the new long-haul routes it launched with narrowbodies proved short-lived. New links from Providence to Belfast, Edinburgh, Cork and Shannon, and from Stewart airport – serving New York – to Belfast, Bergen, Edinburgh and Shannon were all cut in 2018. It also that year shifted its Gatwick flights from Fort Lauderdale and Oakland to the more mainstream Miami and San Francisco respectively in pursuit of higher yields.
By 2019 Norwegian was redoubling its restructuring efforts as its financial position grew more precarious. Come September 2019 it cut its remaining transatlantic flights from Ireland, while Kjos announced that summer he would be stepping down.
By the time Schram took the helm of the carrier at the start of 2020, Norwegian was in full-blown restructuring – a process that became critical when the pandemic hit. A financial restructuring to unlock state support provided breathing space for the carrier while it remained in hibernation mode. But the further hit on travel demand from the second wave of the pandemic ultimately forced the airline into formal restructuring proceedings and to draw a line under its long-haul business.
On 14 January, in announcing the curtailing of the carrier's long-haul operations, Schram said its short-haul network "has always been the backbone of Norwegian and will form the basis of a future resilient business model".
Norwegian was not alone in struggling in the sector. European leisure carrier Primera, which embarked on a short-lived reinvention as a long-haul, low-cost operation, collapsed before the plan could be implemented. It too felt the impact of new aircraft technology challenges, citing delays around delivery of its CFM International Leap-powered A321neos as a factor in its collapse in 2019.
Icelandic carrier Wow Air was another to rapidly expand across the Atlantic, but was also a financial casualty in 2019.
Having seen off competition, BA moved back to more mainstream markets out of Gatwick – dropping its Fort Lauderdale and Oakland routes in favour of existing connections to Miama, San Jose and San Francisco.
WHAT IS THE FUTURE FOR THE MODEL?
Before the financial crisis of 2008, the emerging model on the transatlantic was all-premium carriers, with a flurry of new entrants like Eos, Maxjet and Silverjet. This sector collapsed as the crisis hit and was not a business that was to re-appear when the economy recovered and markets returned.
John Strickland, director of JLS Consulting, says that while it is not possible to say this is the end of the long-haul, low-cost model, it does confirm the "magnitude of challenge" to make the model work, "with or without a pandemic to contend with".
"It has always been a challenge to reconcile a model which on the one hand requires low price as the key demand driver, whilst on the other needing aircraft which are ultra-fuel-efficient but expensive from a lease/ownership perspective," he says.
Clearly evaluating the future of a business model at the height of a global pandemic, when all long-haul travel – regardless of model – is all but wiped out, is nigh on impossible. Even once long-haul markets open up again, the sector will take time to return to previous dynamics.
"Given fragile demand overall, network carriers will compete ever more vigorously for price sensitive traffic and with the loss of premium-fare traffic on which they have relied will need to make their own businesses even more cost-efficient and adaptable," Strickland says.
"Combined with their access to feed traffic, something which has been a challenge for Norwegian and others to access, this will undermine the market position which long-haul LCC's have tried to exploit.
"With smaller narrowbody long-haul aircraft coming on stream, particularly the A321LR/XLR, there are new opportunities to take a lower-risk approach to long-haul, low cost, from a capacity viewpoint," adds Strickland. "However, the question of high ownership or lease costs for new equipment still remains, though the recessed market for aircraft could throw up some new opportunities for better prices.
"I remain sceptical of the opportunity for large-scale success and tend to share the view of Michael O'Leary that long-haul remains a game where high-margin premium traffic plays a pivotal role in whatever shape or form that turns out to be in the coming years."
What possibly points to some long-term potential may be Schram's apparent reluctance to dismiss it altogether. Schram, an industry outsider without the same investment in the model than his predecessors at Norwegian, even last summer was talking about the potential of long-haul.
"We want to prove the long-haul, low-cost model – we want to scale back with fewer [Boeing] 787s – but we also see in the portfolio we had before Covid, that we had several routes that are more than profitable. So we strongly believe in that model," said Schram in late August.
The extent to which Norwegian and others were able to translate the principles of the low-cost model to long-haul – given the constraints around fundamentals such as turnaround times and utilisation rates – is open for debate.
It did, at the very least, do what budget carriers having been doing on short-haul for years – bringing a range of direct transatlantic flights to airports that had never had them before and stimulating the demand through lower fares. But the routes that proved most sustainable, and which had survived the network cull prior to the pandemic, were those that operated in more established markets, such as Gatwick-JFK.
Arguably Norwegian's biggest contribution, as the all-premium carriers did a decade ago, and the likes of Virgin Atlantic and Freddie Laker did before that, was to be a new entrant from outside the established network carrier world.
WestJet from the Canadian side has also done this, since launching long-haul flights to Gatwick in 2016, and JetBlue Airways is set to continue that model.
The carrier announced in early 2019 that it planned to launch transatlantic flights some time in 2021, with services to London from New York JFK and Boston. While in May it said there would be a "timing impact" from the coronavirus crisis, it remains keen on joining the fray.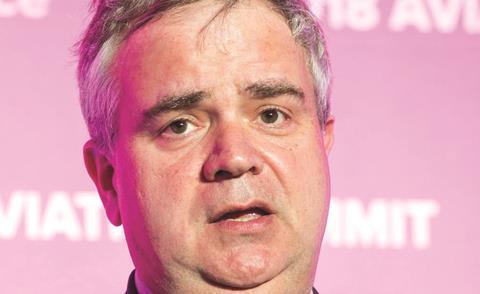 "We actually think that launching flights to London next summer, probably in Q3, is the perfect time to introduce all of my friends in the UK and in Europe to what I consider the very positive effect of flying JetBlue," said the airline's chief executive Robin Hayes last October.
JetBlue is still to identify which London airport it will serve, but in utilising JFK and Boston it will operate from at least one established hub. It will also deploy an update to its Mint premium cabin. The services, though, will again capitalise on the extra range and efficiencies of new narrowbodies, in the shape of A321LR and A321XLR jets.
"A few years down the line, I see a world where we have a number of all-year-round markets to Europe… and there will be a number of seasonal markets, and then in the winter we'll point the airplanes at things that we do today, like the Caribbean," Hayes states.