Challenges around the lifting of travel bans, the economic hit and restoring passenger faith in the safety of air travel are likely to be key hurdles to overcome before airlines might return to normal business after the coronavirus grounding.
During a FlightGlobal-organised webinar, a panel of former airline chief executives – all of whom have run carriers through industry crisis points – identified some of the primary factors that will dictate the pace of a return to 'business as usual' for airlines.
Former Cathay Pacific chief executive – and ex-director general of IATA – Tony Tyler suggested there will, in the long-term, remain demand for travel.
"At the end of the day, human beings like to travel," he says. "People like to go away on holiday, notwithstanding the environmental concerns. The airline industry has grown so much and it's grown at double the rate of GDP growth because people like to travel. I think the industry will recover, though there are a lot of reasons for saying it won't be that fast.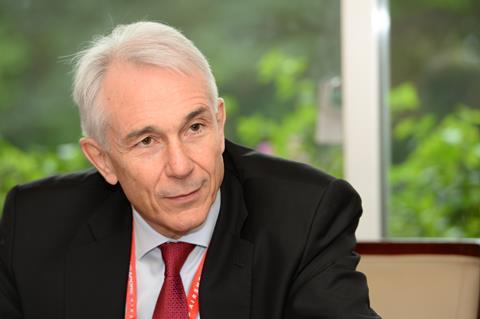 "I would expect it [the recovery] to start in Asia, but it depends on governments lifting their quarantine requirements and regulations they have put in place.
"The question is what has got to happen for them to do that, how far is it going to go, what is the criteria they are going to use in deciding this, because once you put these things in place if you are government, you have to have a reason for lifting it. It's very unclear to me how are they going to go about that process. And until they do, we are not going to start the recovery," Tyler says.
Even once travel restrictions are lifted, the scale of the crisis and its economic impact mean demand for air travel is likely to take some time to recover.
"Like we have seen in every crisis, the corporates immediately change their travel policies so less people travel," says former Sabena, Aer Lingus and Malaysia Airlines chief executive Christoph Mueller. He also points to a trend evident even before coronavirus hit, that amid the US-China trade war, manufacturers globally were "going back to the drawing board and said we shall not diversify or repatriate production". That, he says, may have a potential knock-on impact in duty travel to places like Vietnam and China.
He also points to the potential of a change in working habits, prompted by practices firms have undertaken during the extended lockdown. He highlights the speed of change already seen across wider practices, such as schools switching to online learning. "The entire education system has changed in days what we tried do in the industry for 20 years," he says.
"In the back end of the cabin, I believe there will be less discretionary spend. There will be so many bankruptcies or people fearing for their jobs, so they will think twice to spend money on exotic tourism destinations.
"If you take these two together, the average size of the aircraft might decline, frequency might decline and the economies of scale our lost, on the back of which visiting friends and relatives will be more expensive," he says. "So I believe there will be a very significant impact on global aviation demand – because there is so much money lost."
Former Air Canada chief executive Montie Brewer similarly says demand for both sectors will be hit. But he notes: "Businesses will have to repair their supply lines and there will be business travel – maybe not to the level there used to be.
"There are going to be lots of people who have lost their own personal savings, so there is not going to be that much discretionary income for the leisure side. But there will be some."
But he believes one of the biggest hurdles to overcome is to restore faith in the safety of air travel. "This one feels a little like SARS and September 11 put together," he says.
Brewer notes that this fear was one of the factors that depressed demand for air travel in the USA after the 9/11 terror attacks. "The airline could be safe, the airport could be safe, but I'm [the passenger] worried about the other travellers. So how do you feel safe [about travelling by air]," he says, noting ultimately this was resolved by the series of enhanced security checks subsequently implemented on passengers at airports that are still in place today.
"One thing the industry needs to do is figure out how do we make sure that the customer feels comfortable that the person they are travelling with is a safe person to be travelling with; that they either had the disease and don't carry it, or have had the vaccine – once it comes out – and are safe.
"To the degree we can solve that one I think we will actually speed up the growth of travel," he says.
Access the FlightGlobal-organised Airline chiefs on surviving a crisis webinar on-demand here