While the World Airline Rankings for 2019 follows a familiar story of continued strong industry profitability led by a group of strong, varied operators, its context is like never before.
The strength of an airline's traffic and financial performance in 2019 offered no sign of the precipice to come. Nor did it provide protection for an individual carrier to overcome it. A strong profits record and balance sheet have certainly enabled some to tap private funding better than others. But states, to some extent or another, have had to step in to keep airlines viable during the global pandemic.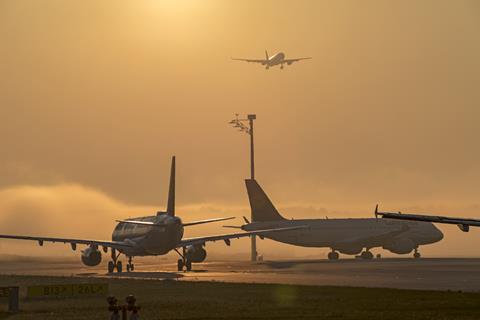 To put it in context: Delta Air Lines, once again the most profitable airline group in the world in 2019 with a net profit of $4.8 billion, this year posted a net loss of $5.7 billion in the second quarter alone.
Until the pandemic hit, the narrative was to be found in the nuance – that strong airline profits continued even with clear signs of tightening market conditions. By the time borders were shutting down across the globe in March, industry profitability was lost at a stroke.
Figures, where available, for the 100 biggest airline groups, collated and analysed by Cirium and FlightGlobal in the latest World Airline Rankings, show collective operating profits of nearly $50 billion for 2019. Net profits among the same group of carriers stood at around half that at $23.7 billion.
IATA though is already projecting airline industry losses of $84 billion for this year. The scale of the challenge facing airlines is clear.
Against this backdrop, the primary context the World Airline Rankings offers is in showing what the industry looked like at the time the music stopped.
World Airline Rankings 2019 snapshot
Passenger numbers among top 100 airline groups by traffic increased 4.2% to 3.96 billion. Passenger traffic, as measured in RPKs, rose 4.8%.
Passenger load factor among the top 100 airline groups by traffic stood at 82.9%.
Revenues for the top 100 airline groups stood at $785 billion, fractionally higher than the previous year (though that is after some negative currency conversion impact).
Operating profits, among the top 100 airline groups to report results, stood at $48.2 billion. Net profits reached $23.7 billion.
STRONG TRAFFIC GROWTH HAD BEGUN TO RELENT
Traffic among the 100 biggest airline groups rose 4.8% in 2019. While still marking healthy growth, it does represent a slowing in the rate of growth from the 7% the 100 biggest airline groups enjoyed in 2018 and the roughly 8% increase of 2017. This is in line with lower traffic growth levels for the industry reported by IATA for the year.
Crucially however, this lower traffic growth was in line with the more measured capacity these airlines offered. Capacity among the world's 100 biggest airline groups in 2019 was increased only 4% – meaning load factors among leading carriers climbed again to reach 82.9%.
Notably load factors have continued to climb throughout the past decade and average almost three percentage points more than the biggest airlines achieved in 2010 – underlining the improved efficiency of the industry.
The 100 biggest airline groups between them carried just shy of 4 billion passengers in 2019 – an increase of 4% to 3.96 billion. That represents the bulk of the 4.5 billion passengers IATA reported for last year.
WHICH REGIONS ARE DRIVING TRAFFIC?
Asia-Pacific operators account for just over a third of the traffic among the 100 biggest airline groups. That puts the region well ahead of the 27% and 25% shares of traffic represented by European and North American groups respectively – though the latter carriers fractionally edge out European operators when measured in terms of passengers carried last year.
Top 100 airline groups split by region in 2019
Region
Traffic in RPKs (m)
Share (%)
Passengers (m)
Share (%)
Number of carriers
Africa
68,485
1
22.2
1
2
Asia-Pacific
2,661,468
34
1,405.70
35
39
Europe
2,141,155
27
1,055.70
27
27
Latin America
372,314
5
231.1
6
8
Middle East
713,567
9
180.5
5
9
North America
1,968,633
25
1,067.90
27
15
Total
7,925,622
100
3963.1
100
100
Source: World Airline Rankings, research by Cirium, analysis by FlightGlobal
While this reflects the rapid growth of the Asian market over the past decade, the continued dominance of North American and European groups among the biggest of operators illustrates the extent to which consolidation is still to take place in Asia.
The three North American giants – American Airlines, Delta Air Lines and United Airlines – are the biggest three groups by traffic, followed by Lufthansa, IAG and Emirates. Only three Asian operators – China Southern, Air China and China Eastern – feature among the 15 largest airline groups in 2019.
Overall, 39 Asia-Pacific operators feature among the 100 biggest airline groups – the largest representation from any region. But outside of domestic mergers and acquisitions, there has been little consolidation in the region.
By contrast North American carriers – and to a lessor extent European operators – have consolidated. Only 15 North American operators feature among the 100 biggest groups – but these account for over a quarter of passengers carried.
Indeed, the average number of passengers carried by North American airline groups among the top 100 – at 71.2 million – stands at almost double the 36 million average for each Asian operator.
BIG CARRIER GROUPS DROVE INDUSTRY PROFITS
Profitability among leading airline groups remained strong in 2019. While the outlook had looked less promising earlier in the year amid trade wars and tightening economic conditions, various fiscal measures helped economies while lower fuel prices provided airlines with some relief to their costs.
Collective operating profits among the 100 biggest groups by revenues stood at $48.2 billion. That was only a little down on the $50 billion they made in 2018. Likewise, collective net profits of $23.7 billion were of a similar magnitude to those reported in 2018.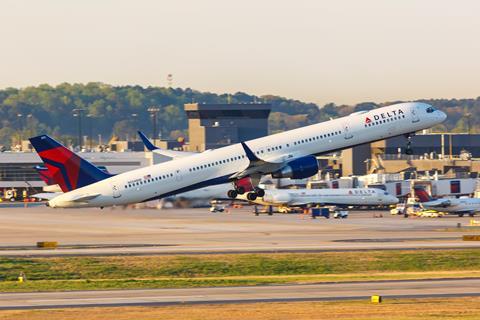 This strong profit performance came despite significant upheaval in the market during 2019, which took its toll with a series of airline failures. Notably these included prominent players across the regions such as Avianca Brazil, Jet Airways and Thomas Cook Airlines.
This illustrates the mixed financial picture of the airline industry going into the coronavirus crisis – which has been the case for much of this record decade of financial results for airlines.
Record industry profits have been driven by a small number of strong airline groups. A far larger number of operators have recorded more modest gains over this period, while others have failed to find their way out of the red altogether. Last year's airline failures – and the others that have periodically collapsed over the past decade – have all largely done so off the back of historical losses.
As a result the strong operators have – until this crisis at least – grown bigger and stronger.
The 20 most profitable airlines in 2019 generated almost $40 billion in operating profits – about four-fifths of profits among the top 100 groups. All but four of these groups were among the 20 most profitable in 2018.
Sixteen of these groups posted operating profits in excess of $1 billion – a fifth consecutive year in which more than 15 groups have reached that level.
Leading airline groups by operating profit 2019
Rank
Airline/Group
Country
Operating profit 2019 ($m)
Operating profit 2018 ($m)
1
Delta Air Lines
USA
6,618
5,264
2
United Airlines Holdings
USA
4,301
3,292
3
American Airlines Group
USA
3,065
2,656
4
Southwest Airlines
USA
2,957
3,206
5
IAG
UK
2,921
3,206
6
Lufthansa Group
Germany
2,265
3,337
7
Air China
China
2,116
2,161
8
Emirates Group
UAE
1,883
1,069
9
China Southern Air Holding
China
1,567
1,329
10
China Eastern Airlines
China
1,457
1,402
11
Air France-KLM Group
France
1,275
1,653
12
Ryanair
Ireland
1,250
1,172
13
Air Canada
Canada
1,248
1,150
14
Turkish Airlines
Turkey
1,064
1,506
15
Qantas Group
Australia
1,063
1,350
16
Alaska Air Group
USA
1,063
643
17
FedEx
USA
996
2,176
18
Aeroflot Group
Russia
938
209
19
Japan Airlines Group
Japan
930
1,587
20
JetBlue Airways
USA
800
266
Source: World Airline Rankings, data compiled by Cirium, analysis by FlightGlobal, year ending Dec 2020 except Qantas Jun 19/Fedex May 20
NORTH AMERICAN AIRLINES LEAD PROFITS
Four of the five most profitable airlines in the world last year were US operators – the three majors Delta Air Lines, United Airlines and American Airlines, as well as Southwest Airlines. That the latter should post a strong profit even in a year where the Boeing 737 Max – of which it is the largest customer – should be grounded, illustrates the strength of the US model prior to the crisis.
That model had improved to the extent that investment sage Warren Buffett's Berkshire Hathaway became a notable investor in these four US carriers – having long shied away from the sector.
Less encouraging, however, is the speed with which Buffett changed course when the crisis hit – dumping stakes in all four carriers in May. "The value of certain things have decreased," Buffett said. "Our airline position was a mistake. Berkshire is worth less today because I took that position than if I hadn't."
North American carriers have driven industry profitability since the consolidation which followed the financial crisis a decade ago. Delta, United, American and Southwest generated almost $17 billion in operating profits between them. That is the mainstay of the $23 billion the 19 North American operators within the top 100 groups posted.
All but Canadian leisure operator Transat – subject of a planned acquisition by Air Canada prior to the crisis – and Atlas Air Cargo were profitable during the year. This illustrates the widespread profitability of the North American sector.
EUROPE'S CONFLICTED AIRLINE SECTOR
Five European airline groups posted operating profits in excess of $1 billion last year. That includes all three of the major network groupings – IAG, Lufthansa and Air France-KLM – Ryanair and Turkish Airlines. Aeroflot was just shy of that figure, while EasyJet is the region's next most profitable operator.
Between them, these seven operators generated $11 billion in operating profits in 2019. That drove the bulk of the $13 billion operating profits from European carriers within the top 100.
Notably all seven of those operators include low-cost operations – either in their entirety in the case of EasyJet and Ryanair or through units within the group. Indeed, at a carrier level, five of the 10 biggest European airlines by passenger numbers are low-cost sector units: Ryanair, EasyJet, Wizz Air, Eurowings, and Norwegian.
But the difference in fortunes and approach between Wizz and Norwegian – both leading into and since the crisis – underlines model alone is no indicator of financial health. While Wizz has been among the most expansive carriers, Norwegian was restructuring even before Covid and plans to remain in 'hibernation' mode until next summer.
That the majority of airline profits in Europe are generated from a relatively small number of players in part reflects consolidation in the region. IAG and Lufthansa Group have both built through acquisitions, while EasyJet and Ryanair have expanded share by acquiring assets – notably from the former Air Berlin operation.
Further consolidation – either through acquisition or airline collapse – seems an inevitable long-term consequence of the pandemic as investors and states face make-or-break decisions on how to exit positions taken to stabilise airlines. That seems even more likely in Europe given the struggle a number of European carriers had balancing the books even before the crisis.
But in the immediate term it may derail such moves. LOT Polish Airlines' parent aborted its acquisition of Condor, while IAG's move for Air Europa hangs in the balance.
CHALLENGES MOUNT FOR ASIAN OPERATORS
It remained a mixed picture for airlines in Asia-Pacific as well. Again China's big three carriers led profitability among Asian operators last year – continuing their strong financial performance over recent years. Qantas, Japan Airlines and ANA also posted another year of profits – albeit at reduced levels for the Japanese pair.
But 2019 was a struggle for many carriers elsewhere in the region – even before the impact of coronavirus. Fierce competition in some markets – amid rapid capacity expansion across the region – has left several either in retrenchment or facing a challenging yield environment.
In other markets local issues hit demand, notably for Cathay Pacific in Hong Kong, while the tough year for air freight was also a drag for many Asian operators, for whom air cargo is relatively large part of the market.
While the surge in demand for air freight – in part a product of missing belly capacity from the curtailed passenger business – is currently offering respite for some, many of the issues impacting Asia-Pacific carriers may take longer to resolve.
Such structural issues had already brought Indian carrier Jet Airways to its knees and left Virgin Australia vulnerable to the extent it was one of the first carriers to seek formal restructuring during the crisis.
GULF CARRIERS KEEP CAPACITY IN CHECK
Similarly, airlines in the Middle East had already entered a period of relative reflection – or at the very least capacity moderation. This is in stark contrast to the rapid growth that notably saw the Gulf majors expand into every continent in recent years.
That moderation includes the region's biggest operator, Emirates. The carrier's traffic fell for the year ending March 2020 – unheard of for a carrier whose exponental growth moved it into the top five airline groups by RPK.
The fall in traffic in part reflects capacity cuts as a result of runway work at its Dubai airport home and – in the tail end of its financial year – reduced capacity from coronavirus. But Emirates put a greater focus on cost and keeping its capacity in check amid tightening market conditions. That helped Emirates almost double operating profits, even with a reduction in revenues for the year.
Fellow UAE carrier Etihad Aviation Group also remains deep in restructuring mode. Group chief executive Tony Douglas reported progress in cutting losses at the carrier and the reshaping of the business, though it now faces the challenge of responding to air travel in the pandemic era.
Notably both Emirates and Etihad have turned to low-cost short-haul operators for support; Emirates collaborating more closely with sister carrier Flydubai and Etihad teaming up with Air Arabia for its new Abu Dhabi low-cost joint venture.
Qatar Airways has been one of the most active carriers during the crisis, perhaps unsurprising given it has grown used to operating through adversity – the controversial airspace ban to Qatari aircraft imposed by some neighbouring states has been in place for the past three years.
While lower oil prices reduced costs during the year, it also had a knock-on impact on demand for economies in the region still relatively dependent on the oil business. That remains an impact in the recovery of air travel demand in the region, given the continued relatively low oil price environment.
LATIN AND AFRICAN CARRIERS LOSE THEIR RHYTHM
Airlines in Latin America – helped by the improved picture for Brazilian operators – posted a modestly profitable year in 2019. Operating profits among leading airline groups in the region were broadly unchanged at $2.1 billion. There were struggles, however, notably losses at Avianca, and the eventual collapse of Avianca Brazil.
The fragility of the situation for the region's carrier's, which despite the growth potential have battled against economic challenges in the key Brazil market over recent years, has quickly been evident in the coronavirus crisis.
While the region was among the last in which the pandemic took hold, it has quickly impacted the region's carriers – especially as governments in the region have been reluctant or unable to step in with financial support. Latin America's three biggest operators – LATAM AIrlines Group, Avianca and Aeromexico – have already been forced to file for bankruptcy protection and embark on restructurings.
Africa's operators were facing even more challenges before the crisis. Efforts continued to restructure South African Airways and Kenya Airways – and the former was forced into a formal restructuring process last year. It was also a difficult year for the region's strongest carrier of recent years, Ethiopian Airlines, as it dealt with the fallout of a fatal Boeing 737 Max crash and the subsequent global grounding of the type.
The pressure on carriers in the region has only intensified since coronavirus, notably in South Africa where Comair has joined SAA and SA Express in formal restructuring. Meanwhile, the struggles of pan-African low-cost operator FastJet signifies the difficulty of developing the budget sector model outside of home markets.
WHEN WILL THE SECTOR RETURN TO PREVIOUS PEAKS?
As the scale of the pandemic has unfolded so has the depth of its impact on the travel industry. Hopes the virus could be contained were dashed and no region has been left untouched. The unprecedented border closures – and subsequent challenge in keeping them from returning – means predictions of when airline traffic will return to pre-crisis levels have grown increasingly pessimistic.
Projections are for traffic levels to be roughly halved this year. While an improvement is expected in 2021, the long-term structural cuts being implemented by airlines around the world underscore how long a full recovery is expected to take. Depending on sector and region, the expectation for a return to the traffic highs of 2019 are pitched between 2023 and 2025.
When the financial health of the industry returns to such levels is harder to call. IATA in its early guidance for 2021 sees collective net losses of $15.8 billion. The industry will be hoping it follows the pattern after the financial crisis, in which the airline industry returned to profit within two years. But it was to take another five years before the industry was to reach the profit peaks airlines have more recently become accustomed too.
That reflects the length of time it took for restructuring and consolidation to play out. How that plays out once the pandemic is over is open to conjecture. Despite consolidation efforts over the past decade, the complications of international bilateral route agreements mean this remains an industry with an enormous number of players. Lots of brands and names have gone, but most countries retain at least one 'national' operator.
States, though, may not be in a position to artificially maintain that after the crisis, while there will be a scramble among private operators for investment dollars. So what seems certain is that by the time travel does return to pre-crisis levels, the larger groups are likely to control an even bigger slice of the market.
Editor's Note: The World Airline Rankings is published every year by FlightGlobal's Airline Business. The rankings track the biggest airline groups, broken down at subsidiary level where available, by both revenue and traffic. The data is compiled by Cirium with analysis by FlightGlobal.
Supporting documents
Click link to download and view these files
PDF, Size 0.62 mb

PDF, Size 0.62 mb