One of the most counter-intuitive things about the pandemic for the airline sector has been that during the worst crisis the industry has ever faced, relatively few carriers have collapsed.
The safety blankets governments wrapped around their national carriers, together with the focus airlines have had on securing liquidity, have largely ensured operators have been able to survive the crisis. Where such support was not available, airlines have embarked on formal restructurings to gain the necessary breathing space.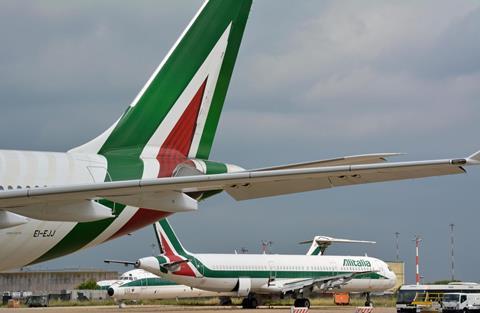 Yet such has been the levels of network cuts and restructuring during the crisis, that the door has been left open for new entrants. While the pandemic has lowered some of the barriers to entry, namely accessing markets and resources, in most instances the new players were already projects in development, or emerged as direct replacements for failed operators.
Alitalia finishes Italian job
The biggest airline failure and start-up during 2021 is one such example. In October Alitalia finally took its final drink in the last-chance saloon, to be replaced by ITA Airways.
Alitalia had spent much of the last decade struggling for sustainability since it last needed restructuring. Having relaunched in 2009 as a privately-owned carrier merged with Air One and with Air France-KLM as a strategic investor, it later ran aground when Etihad called time on its attempt to revamp the Italian carrier.

The airline's challenges were underscored by it spending its last four years in administration, failing to secure new investment even before the pandemic rocked the airline sector.
Alitalia ceased flights on 15 October and was immediately replaced by ITA Airways. The latter marked a new slimmed down national carrier, complete with ambitions to reach breakeven by the third quarter of 2023 and to completely revamp its fleet with new Airbus aircraft. It had by the end of October joined SkyTeam, the global alliance Alitalia had been in for the last 20 years.
Crucially, European regulators ruled that Italy had demonstrated "a clear break" between Alitalia and ITA, and was also acting as a private investor in providing €1.35 billion ($1.53 billion) in capital injections over the next three years. It did though attach a number of conditions restricting the scope of ITA's activities.
While ITA secured breathing space from European regulators, low-cost carriers – which did so much to keep the pressure on Alitalia over the last two decades – have further stepped up their presence in Italian markets during the pandemic.
Alitalia's suspension of flights came after 70 years of operations. The brand itself could yet reappear, after ITA acquired the Alitalia name in October from administrators. At present that appears to be more of a defensive move to prevent others utilising the brand, rather than part of a plan to revive the Alitalia branding itself.
Replacing failed carriers
Likewise, the focus for many other new launches in Europe has been seeking to fill a gap left by a fallen operator. That is evident in Ireland, where Aer Lingus franchise carrier Stobart Air was forced to pull the plug on operations in June after the collapse of a proposed acquisition of the airline.
Stobart Group had been seeking a buyer for the regional carrier after it had itself last year bought the operator back from Connect Airways administrators as a means of managing outstanding financial commitments.
However, it subsequently faced a further blow when Aer Lingus, for whom it had been operating flights as Aer Lingus Regional under a long-term franchise, awarded a new 10-year deal starting from 2023 to Irish start-up Emerald Airlines.
The latter carrier is run by Dublin Aerospace executive chairman Conor McCarthy, the former Ryanair executive who was a co-founder of AirAsia, and who began his career as chief executive of Aer Lingus Commuter. Emerald, which will operate ATR turboprops, has now agreed to bring forward the launch of operations by nearly 10 months to March 2022.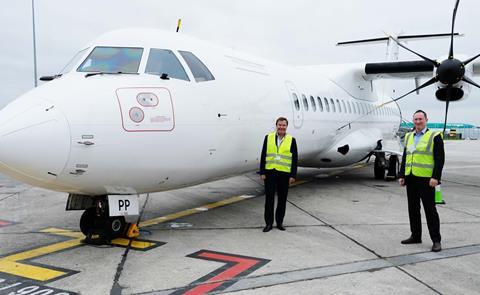 Air Montenegro, which launched scheduled flights in June, was a successor carrier to replace Montenegro Airlines. The latter had been forced to suspend operations on 26 December last year after the government ruled out further support for the debt-ridden airline.
The launch in June of Icelandic airline Play also had its origins in replacing a previous operator. The airline is following the playbook – the early chapters at least – of Wow Air. The Icelandic carrier had developed a niche linking low-cost services from Reykjavik to European and US east coast destinations.
Play employs a similar initial network and fleet as Wow, and features a number of former executives from the airline. Chief executive Birgir Jonsson, who had a year at Wow but was a relatively latecomer to the project, points to the success of the Wow model before it over-expanded its fleet and network.
Since launching on European routes in the summer, Play has now detailed plans to begin transatlantic flights next spring, serving Baltimore and Boston.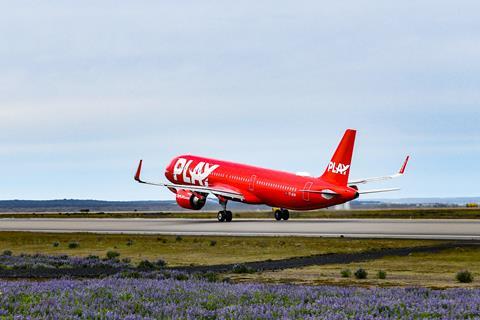 What casualties there have been in the US market have largely been among regional airlines. One such operator, ExpressJet Airlines, which ceased operations last year, resumed flying in October, operating leisure-focused routes in the western USA under the brand Aha.

Moves are also underway to revive operations of two of the biggest airline casualties of recent years: Flybe and Jet Airways.
While the pandemic proved the final straw for Flybe, the UK regional carrier was already on the brink of failure. Plans for a resurrected operation moved closer in November when the successor carrier took its delivery of its first aircraft. The De Havilland Canada Dash 8-400 twin-turboprop, leased from Nordic Aviation Capital, was in service with the previous iteration of Flybe from 2007 until the carrier ceased operations in early 2020.
Flybe plans to launch flights early in 2022 from Birmingham.
Indian carrier Jet Airways was the biggest airline collapse of 2019. Since suspending operations in the spring of that year, there has been constant talk of restoring operations. That moved closer to fruition when a resolution plan from the Jalan-Kalrock consortium received court approval in June. The airline has indicated plans to restart operations in the first quarter of 2022 and has also said it is in talks with Airbus and Boeing about a major aircraft order.
Moves are also reportedly also under way for Mexican low-cost operator Interjet to return to the skies next year. The airline suspended flights in late 2020.
Even within an airline group, start-up moves are sometimes driven by replacing lost capacity. In the UK, for example, British Airways' plans for a new lower-cost subsidiary to be called BA Euroflyer, which it aims to launch in the summer of 2022, are a means of finding a more sustainable way of restoring short-haul flights from London Gatwick.
Neeleman start-up takes fresh breath
Probably the highest profile launch during the year was David Neeleman's Breeze Airways. Plans for the US start-up first emerged in the summer of 2018, including an order at that year's Farnborough air show for Airbus A220s. Despite the obvious challenges presented by the pandemic, Neeleman launched Breeze – his fifth airline – in late May.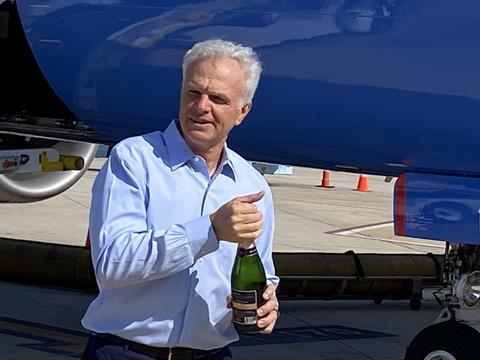 Breeze launched using Embraer 190 and 195 regional jets, but added its first A220 – leased from AerCap – in December.
Speaking in London at the World Aviation Festival in early December, Neeleman struck a positive tone – even with the impact of the Delta variant on demand in late summer.
"Our business started late for the summer because the whole certification process took a little longer than we hoped because of Covid. Then we started selling, which was two weeks' notice. So the summer was pretty good for our first summer ever, but we launched a lot of cities – 16 cities, 39 routes and 13 airplanes. But our RASM and revenue was higher in October than July, so we are doing well," he said.
"One of the things I learnt at Azul is that it's sure much better to be the only flight on a route, and that's what we are on 98% of our routes. You can stimulate new traffic and build new travel patterns," he says.
A month earlier another US start-up, Avelo Airlines, had launched operations. The ultra-low-cost carrier, founded by former Allegiant Air and United Airlines executive Andrew Levy, is based at Los Angeles-area Burbank Hollywood airport. Cirium fleets data shows it now has six Boeing 737-800s in service.
Other North American carriers are lined up for next year. These include AirBahn, which aims to launch flights from Los Angeles suburb Irvine, and which at the end of November disclosed details of its first A320.
Northern Pacific Airways, headquartered in Anchorage, Alaska, plans to introduce transpacific flights modelled after Icelandair's transatlantic operations: low-cost fares with the option of stopovers. Northern Pacific has acquired its first 757 for the missions, and is looking to launch in the third quarter of 2022.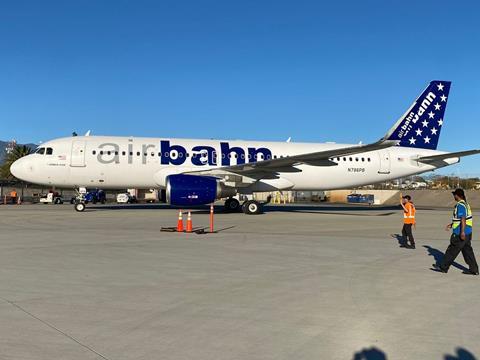 Over the border, Canadian start-ups Lynx Air and Jetlines are both targeting launches in the first quarter. Lynx Air is a rebranding of Calgary-based charter operator Enerjet, which aims to begin ultra-low-cost services, initially using three Boeing 737 Max jets.
Meanwhile Jetlines, which has promised to launch a low-cost airline for years, has set its sights on beginning flights by the second quarter of 2022. The Vancouver-based company, which has gone through numerous top management changes since coming onto the scene in 2015, and in late December took delivery of its first aircraft, a used Airbus A320.
Canadian carrier Sky Regional Airlines though became another North American regional carrier casualty during the crisis, as it ceased operations in March. That followed Air Canada's move to consolidtate its Air Canada Express flights under one operator, transferring 25 Embraer 175s from Sky Regional to Jazz Aviation.
In Latin America, Mexican carrier Volaris in September launched an El Salvador operation. However, two new airline start-ups planned in Ecuador have been pushed into 2022.
Equair, which was aiming to launch flights on 22 December, had its launch pushed back to 10 January, while a move to restart Ecuatoriana – almost a decade after the collapse of the carrier – is now planned for 2022.
In the Dominican Republic, AraJet, formerly Flycana, plans to introduce operations in early 2022 as well.
New entrants outweigh failures
Across regions plans for start-up carriers outpaced the airlines leaving the market.
In Europe, Air Antwerp and Great Dane Airlines were among carriers forced to call time on operations during 2021. But opportunities in Norway, resulting from cutbacks at restructuring Norwegian, has prompted two new entrant projects in the country.
First to reach market was Flyr, which launched operations in June, initially on domestic routes. It has since begun short-haul flights within Europe. Cirium fleets data shows it operates five Boeing 737-800s, while it has also agreed to lease 737 Max 8s from Air Lease next year.
Low-cost long-haul start-up Norse Atlantic Airways took delivery of its first aircraft in December, as it prepares to launch transatlantic flights in spring 2022. It aims to fill a gap left by Norwegian after it ceased its long-haul operation across the Atlantic. Norse Atlantic plans to operate a fleet of a dozen 787-9s and three 787-8s by summer 2022.
Elsewhere in Europe, Italian start-up Ego Airways launched operations in April using a leased Embraer 190. However there is uncertainty over another Italian carrier, Blue Panorama Airlines, after it suspended operations and filed for bankruptcy protection in late October.
In Asia-Pacific, new start-ups include Korean pair Aero K and Air Premia. Low-cost carrier Aero K launched scheduled domestic flights in April, becoming the country's eighth low-cost carrier. Air Premia secured its AOC in July ahead of launching operations using Boeing 787 Dreamliners in August.
Super Air Jet, a new Indonesian carrier with links to Lion Group founder Rusdi Kirana, launched flights in the summer. The carrier began flying from Jakarta to Medan and Batam in August, operating a daily service with Airbus A320s.
Hong Kong start-up Greater Bay Airlines secured its AOC in October, but is still to firm a launch date. The airline is headed by Algernon Yau – formerly head of Cathay Dragon, the leisure unit shuttered by the Hong Kong carrier when the pandemic hit – and is backed by Donghai Airlines owner Bill Wong Cho-bau.
Ambitious Indian start-up also progressed moves to enter the market when Akasa Air signed an order for 72 Boeing 737 Max aircraft at November's Dubai air show. Akasa, which is led by Vinay Dube, is a brand of SNV Aviation and has been targeting a launch in summer 2022. The airline in December debuted its branding.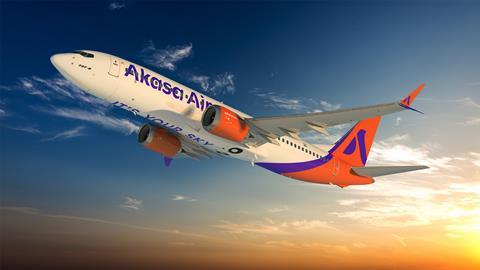 Also on the horizon for next year is a new Australian low-cost carrier named Bonza, which aims to begin services with Boeing 737 Max aircraft in early 2022. Bonza is backed by Miami private equity firm 777 Partners. Pending regulatory approval, Bonza expects to launch in early 2022.
Japanese start-up, Toki Air, emerged in November when ATR during the Dubai air show disclosed it had signed a letter of intent for two of its in-development ATR 42-600 short take-off and landing (STOL) versions. That aircraft is not due for first flight until 2023, but Toki is to lease two ATR 72-600s to enable it to launch services in 2022.
One airline name in the region that disappeared during 2021 was Singapore Airline's brand Silk Air. The latter's operations were folded into the SIA in January, including the Boeing 737 Max originally destined for Silk Air.
Nigerian operator Green Africa Airways launched flights in August using ATR-72 turbopops, while in December Zambia Airways began domestic flights linking the capital Lusaka to the city of Ndola. The latter carrier has been set up in partnership with Ethiopian Airlines, which has a 45% share in the venture.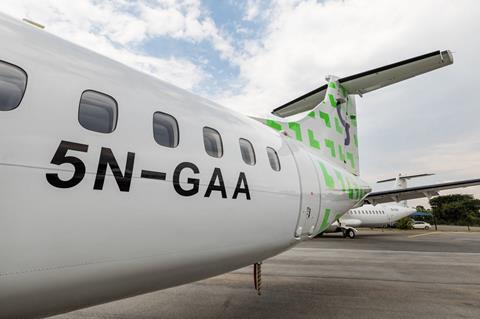 However Air Namibia was an African operator which ceased flights during the year. The carrier, which suspended flights in February, was formally liquidated in late March.
In the Middle East, central European budget carrier Wizz Air at the start of 2021 launched its Abu Dhabi joint venture carrier. Cirium schedules data shows it operating to 17 destinations from Abu Dhabi. It comes after last year's launch of Air Arabia Abu Dhabi, a joint venture between Etihad and Air Arabia.
The latter is also working on a further joint venture carrier in Armenia. In September the partners identified the carrier would be called Fly Arna, though launch details are still be confirmed.
Mergers struggle to get over the line
Airline appetite – or indeed resources - for mergers and acquisitions remained limited in 2021.
Moves already in play before the pandemic became convoluted and have either been dropped, parked or remain on the back burner.
European regulators ultimately put the kybosh on Air Canada's proposed acquisition of leisure operator Transat.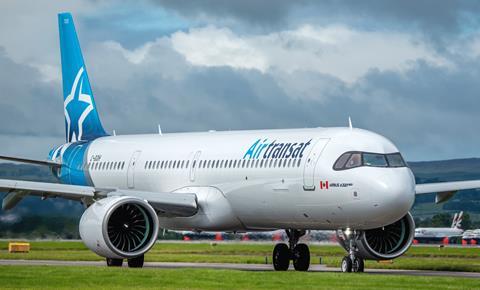 The Star Alliance carrier's acquisition of its Canadian rival was first agreed in the summer of 2019, but competition concerns in Canada and Europe held up approval of the deal.
Fresh terms, under which Air Canada would acquire Transat at a discounted price, were reached in December 2020. While Canadian regulators finally cleared the deal in February, the carriers in April abandoned the acquisition after conceding they were unlikely to secure competition clearance from the European authorities.
Transat subsequently opted to go it alone, after takeover talks with billionaire investor Pierre Karl Peladeau failed.
Canadian carriers had struggled amid particularly tight border restrictions and, until funding was agreed in April, a lack of state support. Transat ultimately resumed flights in late July.
"Honestly, we wish the government had shown more concern for the industry from the beginning of the crisis, like we saw early on in Europe and the USA," new Air Transat chief executive Annick Guerard told FlightGlobal in September. "But we are grateful for the financial support that we got in the spring. It gave us the breathing space we needed to move forward."
Another on-off deal agreed before the pandemic, IAG's acquisition of Air Europa, remains in limbo. It does though at least appear to be reaching the end game, after an end-of-January deadline was agreed to come up with a new structure to revive the deal.
Iberia parent IAG first agreed to acquire Air Europa from Globalia in late 2019 as part of moves to strengthen its Madrid hub, and to help fill a gap left by the loss of its long-term partner LATAM Airlines Group from Oneworld.
Terms were renegotiated after the pandemic hit, lowering the price of Air Europa and pushing back payment. However, IAG has grown less optimistic about completing the deal, which among others things involved agreeing conditions to meet competition concerns, and in December the purchase agreement was terminated. European regulators subsequently said IAG's proposed remedies were "not able to adequately address the competition concerns identified".
The deal though could yet happen if IAG and Globalia can agree a new structure by the end of January. "We have committed to analyse alternative arrangements with Globalia that could deliver significant benefits," says IAG chief executive Luis Gallego.
Another proposed acquisition involving a Spanish operator, Air Nostrum, was also put on hold by the crisis. The regional carrier was exploring a tie-up with Irish wet-lease specialist CityJet prior the pandemic.
But the focus shifted as the crisis struck. Notably, CityJet underwent a formal restructuring, which it completed in August 2020.
However, comments from Air Nostrum's chief financial officer Jose Manuel Gamir, reported by Spanish news site El Economista in December, indicated the deal was still alive.
This is echoed by CityJet. "We paused discussions during the pandemic as both airlines faced challenges which took priority over the co-operation, with the intention of picking up again at an appropriate time," says a company spokesman. "This is still the case but we obviously have remained in regular contact with Air Nostrum and will re-engage on discussions in due course."
One merger does remain on course. Korean Air agreed to acquire rival carrier Asiana Airlines last year. It has since been ticking off various regulatory approvals in the region,
"We expect the approval process to be completed by the end of this year," Korean Air chief executive Walter Cho told FlightGlobal in August. "After the approval, Asiana will become a subsidiary of Korean Air. Both airlines will work closely to integrate all the operational areas – including processes and systems – to create synergy."
Cho points out that the two airlines have been competitors for 30 years, and have developed "very different cultures". He says: "It's critical to merge the two cultures based on understanding and harmony. We'll make this happen during the two years from when Asiana becomes a subsidiary of Korean Air."
Acquisition moves ahead
Arguably the most intriguing deals mooted in 2021 were opportunistic moves which have yet to get beyond first interest. In September, UK low-cost carrier EasyJet revealed it had rejected a preliminary takeover offer from an undisclosed party. EasyJet added it was not further considering the offer, which it said undervalued the company.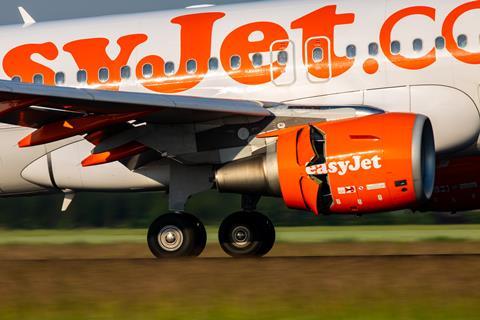 While neither party confirmed the identity of the bidder, it was widely reported to have come from fast-expanding European low-cost rival Wizz Air. A deal would have raised plenty of questions, not least around bringing together carriers at opposite ends of the low-cost carrier spectrum.
But it did serve as a reminder of the extent to which low-cost carriers in Europe have used acquisitions as a way of expansion, albeit they have usually focused on smaller and often failing operators.
In Brazil, David Neeleman's Azul also put its hand up for LATAM Airlines Group, pending the outcome of the latter's financial restructuring. "The macroeconomic situation promotes consolidation in this space," Azul' chief executive John Rodgerson said in a November earnings call.
Azul subsequently stepped away, at least for now, citing the high valuation of LATAM. The latter has now filed its restructuring plan aimed at exiting Chapter 11.
One deal set for completion early next year, and which will have a consolidation impact, is Tata Son's acquisition of Air India. The deal will bring to an end India's drawn-out efforts to divest its debt-laden national carrier. Tata emerged as the winning bidder for Air India in October.
Air India will add to Tata's existing airline portfolio. It also owns 51% in Indian carrier Vistara, a joint venture in which Singapore Airlines owns the other 49%, and 84% of AirAsia India.
Though Tata has not disclosed its plans, analysts have long believed that its ultimate intention will be to merge the full-service brands of Air India and Vistara, while also merging the low-cost brands of Air India Express and AirAsia India. This would create a powerful full-service airline with a strong international network, as well as a low-cost unit to tackle India's tough domestic market.