Airline chief executives need to act swiftly during the coronavirus crisis, but should also remember that counter-intuitive actions might lead to better outcomes – particularly when it comes to short-term hits to the balance sheet.
Those were among the key messages heard during the FlightGlobal webinar Airline chiefs on surviving a crisis, which took place on 2 April. It featured former airline chief executives Christoph Mueller, Montie Brewer and Tony Tyler, who outlined lessons learnt from previous crises in the sector.
Former Sabena, Aer Lingus and Malaysia Airlines chief executive Mueller notes that following "conventional wisdom" during a crisis might be the "wrong thing" to do.
He cites the example of airlines instinctively introducing hiring freezes.
"If you drop out of the premier league and you end up in the second league and the new coach comes in and you're giving him a hiring freeze – not good," Mueller states. "If you suffer 'attrition' in a time of crisis, you are locked in. You need a different crew in some cases in order to weather the storm."
He further suggests that there is some truth in the idea that "a good crisis should not be wasted".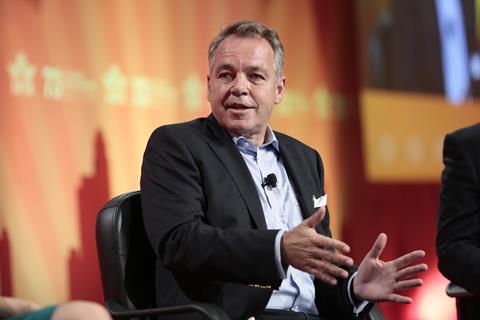 "Most airlines in a crisis have always tried to save the P&L [profit and loss] of the running year," he states. "There is a lot of anxiety… to make a half-way good-looking result.
"What you should do instead is really use the crisis as a once-in-a-lifetime opportunity to clean up your balance sheet. Currently you see the residual values of let's say 'classic aircraft' falling through the floor. It's a big time for impairment.
"It's also a big time to build restructuring provisions on your balance sheet," Mueller continues. "It will make your P&L for the running year look terribly awful, but at least then you have a downhill battle going forward."
He also states that airlines should be careful not to make big compromises around the customer experience – citing the example of reducing the perks offered in onboard service.
"You really annoy your customers and if they a have the choice after a year or two, they will not come back," he says.
Staff are another important consideration, Mueller adds.
"To weather a crisis takes two, three years, sometimes longer, and there is not a more important time to incentivise your staff – either with financial or also non-financial bonuses. To wipe out incentivisation and to expect your people to work 24/7 is poor leadership."
QUICK RESPONSE
Meanwhile, former IATA director general and Cathay Pacific chief executive Tyler highlights the importance of responding quickly to changing market conditions during a crisis.
When Cathay was effected by the SARS crisis in 2003, Tyler recalls problems that were created by staff going on unpaid leave at the wrong time.
"One thing that I learnt from the SARS experience was to get on with it, do things quickly, don't wait," he states. "The traffic completely collapsed. On 2 April 2003, the WHO [World Health Organization] put an advisory out saying 'don't go to Hong Kong', so the traffic collapsed.
"We got staff to take unpaid leave – but actually, it all happened too slowly, and the travel advisory was lifted on 23 May. It took us time to get this whole unpaid leave thing organised [and] in the end people were taking unpaid leave when we were trying to grow again and recover."
He notes, however, that there is evidence airlines have responded in a timely fashion during the coronavirus crisis.
Tyler also learnt about the dangers of hedging fuel costs – this time while leading Cathay through the global financial crisis that began in 2008.
"We'd done a lot of hedging," he recalls. "In 2008 we had a book loss of $1 billion on hedging – that was no fun at all."
Former Air Canada chief Brewer concurs with the points made by Mueller and Tyler, particularly around the timeliness of any response.
"Toronto was hit by SARS as well," Brewer states. "We learnt speed is absolutely paramount."
Looking at the current crisis, he says that when it became clear the outbreak was going to have a significant impact on airlines, his advice centred around preserving cash and taking care of staff.
"Don't try to fly through it," Brewer says. "When the customers aren't going to fly, they're not going to fly, so do dramatic actions fast."
He explains that "it's all about the cash", suggesting carriers "really need about 30% of their turnover in cash on hand".
"That to me is one of the big lessons – make sure you have the big cash reserves," Brewer says.
Regarding staff, he states: "We don't communicate enough, we don't think of the staff first because you're trying to save the company, but the staff is the company. So you've got to make sure they are well taken care of."
Access the FlightGlobal-organised Airline chiefs on surviving a crisis webinar on-demand here