A reliance on passenger traffic meant budget operators had little option but to suspend most of their flights when Covid hit, but they have been at forefront or of returning capacity as short-haul and VFR markets have been the first to recover
Paradoxically, low-cost carriers have been among both the hardest hit and best positioned to counter the pandemic.
On the one hand, the simplicity of their models that has made their businesses so successful – taking passengers from A to B and maximising ancillary sales in the process – was cut off at a stroke.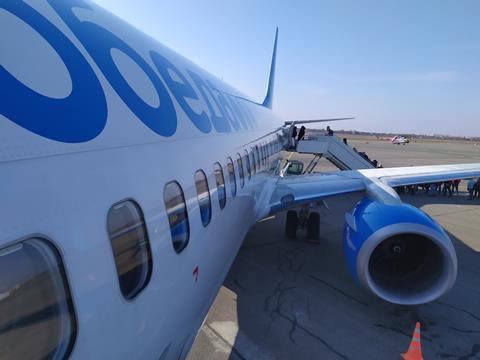 Unlike their network carrier peers, few had an established cargo presence to soften the blow and to help offset the operation of flights. For those operating in regions with tight travel restrictions and limited domestic markets to fall back on, the scale of the reduction in flying was stark.
This is perhaps most clearly shown by Ryanair, Europe's largest airline group by passenger numbers in 2019 in carrying just under 150 million. Such were the restrictions in the region that even being a pan-European operation, and thus having the potential to switch capacity to those markets that were open, it was still only able to carry a little over a third of pre-crisis traffic in the calendar year.
For the 12 months to 31 March 2021 and a full year of pandemic disruption, Ryanair passenger levels were down more than 80% at 27 million.
Yet where and when markets reopened, budget sector carriers were arguably best placed to take advantage of VFR and leisure travel driving the initial return in demand.
Ryanair, as restrictions have lifted in Europe this summer, flew 31 million passenger during the peak July-September quarter this year – a little over two-thirds of its pre-crisis levels for the same period
Biggest low-cost carriers by passenger (2020)
Airline Group
Country/district
2020 pax (m)
Change v 2019
Source: World Airline Rankings, data sourced from Cirum, All data adjusted for December year end
Southwest Airlines
USA
67.8
-58%
Ryanair
Ireland
52.4
-66%
IndiGo
India
35.0
-53%
EasyJet (est)
UK
28.6
-70%
Lion Group (est)
Indonesia
28.0
-54%
Spring Airlines
China
18.6
-17%
Spirit Airlines
USA
18.4
-47%
Gol
Brazil
16.8
-54%
Volaris
Mexico
14.7
-33%
Pegasus
Turkey
14.7
-52%
That is typified by another European operator, Aeroflot's budget brand Pobeda. Aided by a shift into domestic markets, it carried 9.1 million passengers in 2020 – a fall of only 12% and the group's best-performing unit. That has continued into this year. Pobeda carried 6.4 million passengers over the first half – more than double the figure for the same stage in 2020 and almost entirely on domestic services.
Pobeda's passenger levels fell the least of any major low-cost carrier in 2020. Figures covering 46 leading low-cost operators show passengers levels for the sector as a whole fell 64% in 2020.
Among some of the other strongest low-cost carriers in 2020 were US and Mexican operators. Passenger were down 40% and 47% at ultra-discounters Allegiant Air and Spirit Airlines in 2020, a relatively strong performance, while levels fell only roughly a third at VivaAerobus and Volaris.
In Asia-Pacific, budget operators in South Korea – where domestic traffic to the Jeju resort remained strong – and in China also fared relatively well. By contrast Asian discount carriers that relied on more international traffic and European low-cost operators outside of Turkey and Russia were hit with the biggest falls in passenger levels last year.
In Europe, at least, budget carriers have been quick to add back capacity as traffic restrictions have eased. The likes of Ryanair and Wizz have been among the most aggressive in returning capacity, and Ryanair – which enjoyed its busiest month by far since the pandemic hit in August – expects to carry roughly two-third of pre-crisis passenger numbers for the year ending March 2022.
In terms of pure passenger numbers, network carriers were less affected – down 60% compared with 61% for low-cost rivals. But in terms of RPKs, leading network carrier traffic was down almost 67% – compared with just under 60% for budget sector operators. The bigger impact in terms of traffic reflects the greater share of long-haul routes operated by network carriers, which were harder hit by travel restrictions.
The World Airline Rankings, based on financial and traffic data for the 100 leading airlines groups, are published by FlightGlobal and Airline Business using data sourced from Cirium. Click here to download the Top 100 airline groups by revenue and traffic in 2020
World Airline Rankings: How deeply the crisis hit the industry in 2020
1

2

3

Currently reading

World Airline Rankings: Hard hit low-cost carriers lead recovery efforts

4

5

6