Virgin Australia chief executive Jayne Hrdlicka has found herself in an unenviable position.
At a business leaders' forum at the Queensland University of Technology on 17 May, Hrdlicka suggested that a vaccinated Australia should open its borders to the world – even if it results in some deaths.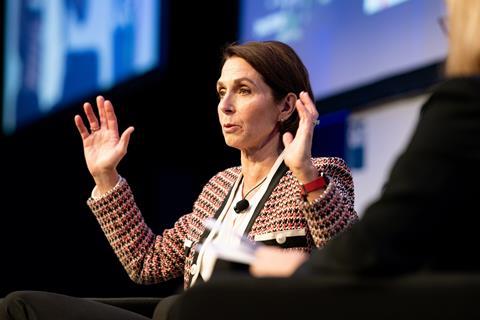 Hrdlicka, who took the helm at Virgin Australia last year after it exited administration, told the forum that the country cannot keep the coronavirus out "forever".
"We're all going to be sicker than we ever have been in the past because we're not exposed to the viruses and challenges that the rest of the world is dealing with, so we need to get the borders open for our own health and for the economy [once vaccinated]."
Then came the kicker: "[Covid-19] will make us sick but won't put us into hospital. Some people may die but it will be way smaller than the flu."
Almost immediately, the backlash was evident. Many who felt that her comments were made in bad taste took to social media to express their outrage. It even earned the rebuke of Australian prime minister Scott Morrison, who said the comments were "insensitive".
The airline has since issued a statement following the kerfuffle, stressing that passenger safety has been – and will always be – its top priority.
Underpinning the furore online is news that Australia is unlikely to reopen its borders until the middle of 2022, following the latest timeline revision in the Australian government's federal budget statement.
Indeed, Hrdlicka is far from the only airline chief in Asia-Pacific to have made such comments. Alan Joyce of Virgin Australia compatriot and rival Qantas has also been outspoken about restarting international travel.
Less than a week before Hrdlicka's comments, Joyce warned that Australia would become a "hermit state" if its borders remained shut for too long.
Qantas, for its part, has had to twice postpone a relaunch of international flights – first from July to October, and again to the end of the year. It too was criticised by the government for jumping the gun on border reopening.
So while Hrdlicka's "some people may die" comments are controversial, they are understandable. More importantly, they represent a sense of frustration within an airline industry that is yearning for a return to normalcy.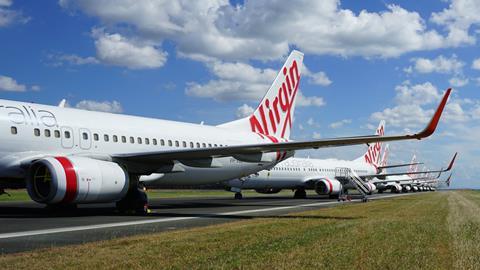 When the pandemic first broke, airlines hunkered down, conserving cash and trimming unnecessary costs. Many were optimistic that this would be a short-lived speed bump, and that recovery would be imminent.
As the pandemic dragged on, optimism turned into cautious pessimism. Some pinned their recovery hopes on quarantine-free travel arrangements known as "travel bubbles" or "green lanes".
For the most part, these failed to materialise, as governments quickly culled them the moment they reported a small spike in cases. So far, only the Trans-Tasman travel bubble has been relatively successful, though even that has encountered a few obstacles along the way.
When vaccines came along in the second half of last year, airlines saw a glimmer of hope: international travel could be on the horizon once every traveller was inoculated.
Yet it was not to be. Vaccination rates across the region have been patchy as best, and despite the ongoing drive to jab as many people as possible, several Asia-Pacific nations are experiencing fresh waves of infections.
An imminent recovery was, once again, a mirage.
While it might be easy to blame the airlines for being too optimistic, too early, it is also worth considering the point Hrdlicka raises: is it possible to resume normalcy while learning to live with the virus?
It is a solution that would require cooperation from all sides. Governments could – and should – begin working towards such a scenario, eventually leading to a reopening of borders.
Airlines should also understand that border openings are something beyond their control. Likewise, the decision to reopen borders is not premised solely on industry needs.
The underlying message from Hrdlicka's comments must not be missed amid the sound and fury: for a sense of normalcy to return, we must first accept that the virus will not be gone as easily as previously imagined.