There were points during the Covid-19 crisis where predicting when the airline industry would recover to 2019 levels almost became a competitive sport.
And as is the case with actual competitive sports, some people were simply not interested. They would often argue that the industry's focus should have been on 'building back better', rather than building back for the sake of it.
But whatever one's view was two or three years ago, today the industry is on the verge of reaching 2019 levels by several metrics, having already seen its revenues surpass the pre-crisis benchmark.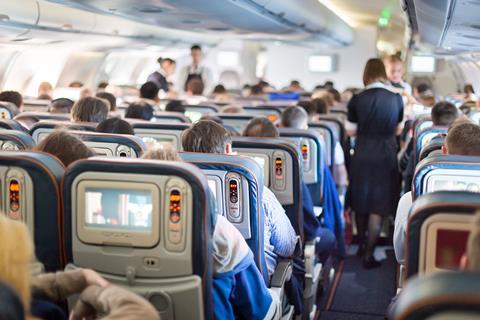 Indeed, our latest Airline Business Index shows that in revenue terms, the industry continued to power beyond pre-Covid levels in the first quarter of 2023, as airlines enjoyed strong yields. That trend is reflected in the complete set of results published by Airline Business Insight this week for the Americas region.
The index also shows that the gaps between the fundamentals of the global industry – workforce and fleet sizes – and the performance metrics are nearly, or already, closed. Having recovered from its lowest index score of 10 (2019 = 100) in the second quarter of 2020, passenger numbers are now at 90, behind revenue at 109 (its lowest score was 20, also in the second quarter of 2020). Workforce and fleet are now at 94 and 98 respectively, having trended above 80 throughout the crisis.
Overall, the index scores the global industry size at 98, just two points off the 2019 benchmark. The odds are that it will reach parity or beyond later this year.
The index chimes with IATA's latest passenger-demand data, which covers March 2023 and shows that recovery momentum has significantly stepped up this year, notably after the reopening of China. Global passenger traffic – measured in revenue passenger kilometres – was at 88% of 2019 levels in March, on capacity at 89.5%. Both metrics had been below 80% as 2022 ended.
There is still significant room for recovery by some metrics. Our latest airline share-price index, for example, shows the industry some 35 points down on prices five years ago – only a modest improvement from the low point of -54 at the height of the crisis.
And ironically, given the industry's desperation to fly during the pandemic, its recovery to 2019 levels is today being hampered by the fact that it simply cannot get enough aircraft into the air to meet demand – partly thanks to supply-chain-related MRO and delivery delays.
Ultimately, though, whether or not one believes the industry is 'building back better', it is undeniable that by many of the metrics that matter, it is nearly – or already – back.